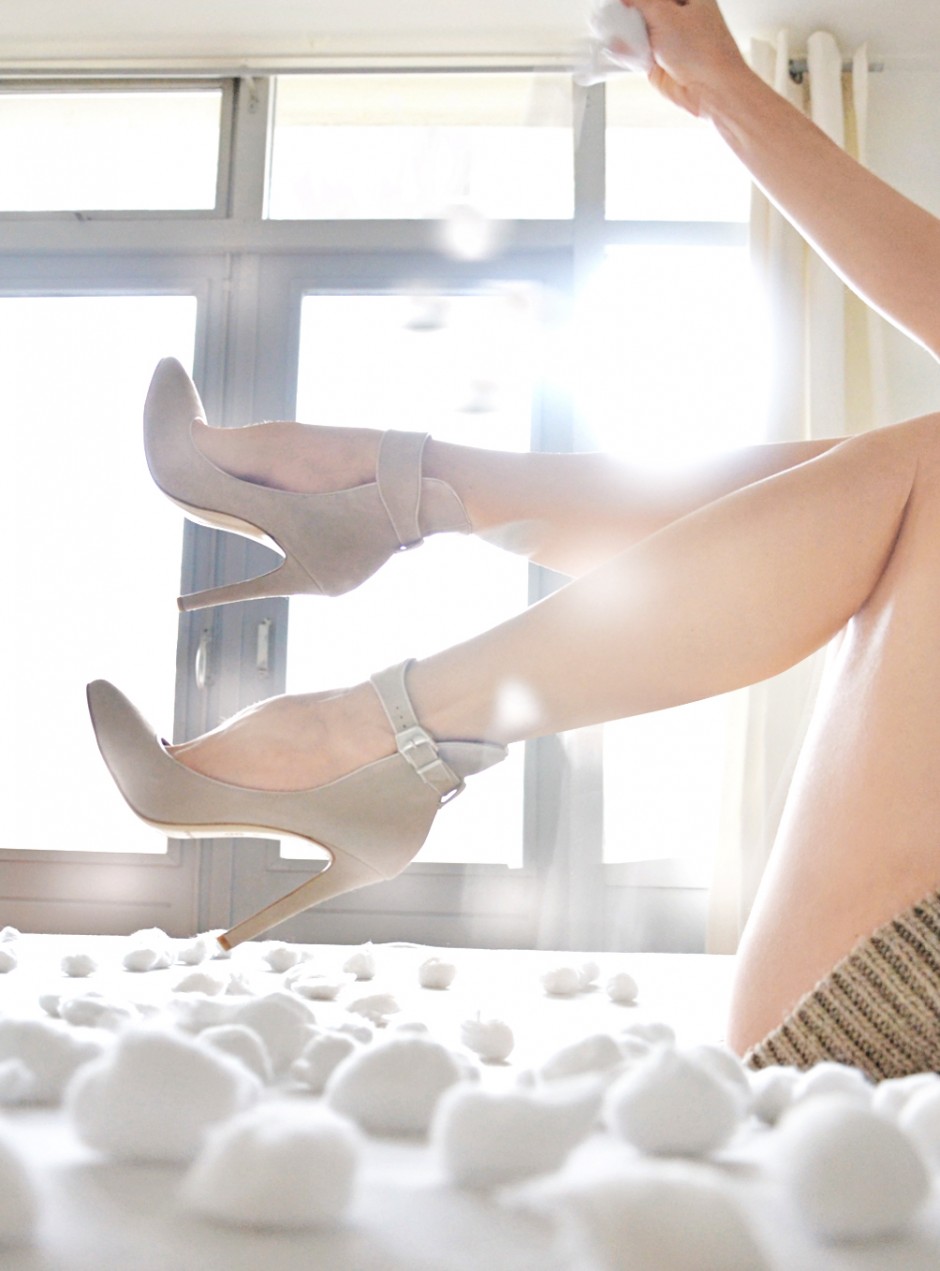 Boyfriend almost broke his hip while slipping through Berlin (black ice and snow), another friend almost couldn't make it from LAX to NYC (snowstorm), and it seems that all of Europe is dealing with snowy conditions. Meanwhile in Amsterdam: tulips are already growing everywhere..
I really shouldn't complain about the lack of snowflakes dancing their way from the sky though as the side-effects are always deadly for foot gear of any kind (salt, muddy puddles, three layers of pantyhose, no peeptoes!), but must confess I miss the winter magic a little. It seems quite unnatural that I haven't had at least one opportunity to go outside and freeze my feet off while attempting to create a wintery setting. Well, to feature today's gorgeous "snow-white" heels, had the brain wave of unleashing the content of three bags of cotton balls to at least have a snowflakey effect. (Eat that NYC!)
> Now I can complain about the mess I created and which needs to be vacuumed, and the phrase: "cotton content" keeps popping into my mind while typing. A little bit like "cat content" all this: fluffy and fun, but utterly useless. Snow, you can come now!
xxx
Today's shoes are L'Enfant Terrible
Want them? Get them here!
Sign in on facebook or follow me on Instagram for more high heel-updates! ♥