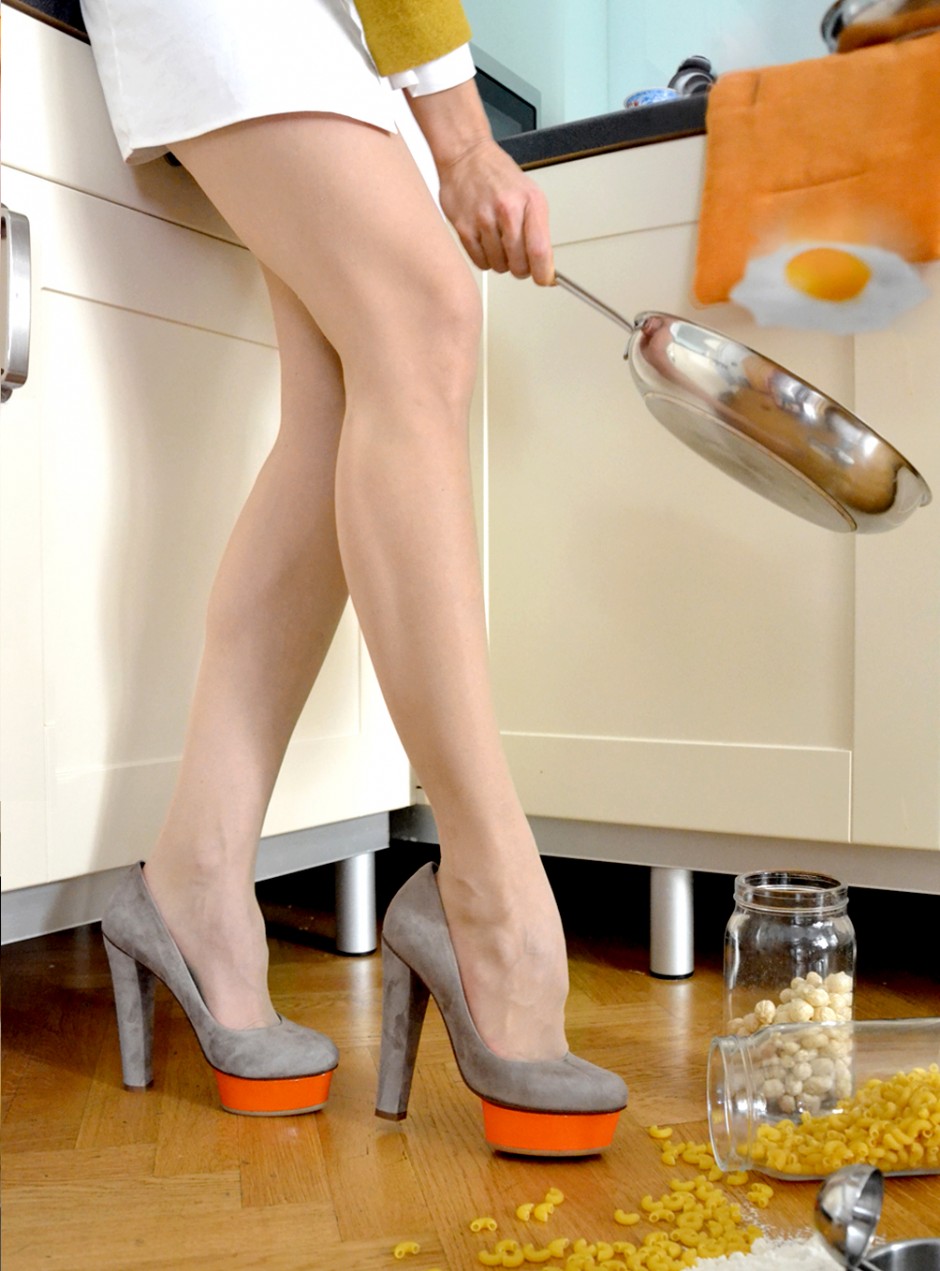 Jump out of bed, into heels and dash to the kitchen. With my sister's big day just a day away I'm preparing the pre-party (aka dinner with family), and couldn't be more excited. Pity boyfriend can't see me, 100% sure he would love the concept of "straight from bed to kitchen". The big grin on my face is caused by today's shoes though, which are such a cheer up (color) and perfect for the average "housewife"-duties (aka certainly not desperate).
In fact, they may also have inspired the choices for the menu: fried eggs for the kids, blinis with trout caviar for the adults, and my home-made pumpkin soup with smoked duck breast and thyme: pretty much everything seems to be orange today (except for the chilled champagne, that would be pink).
Phew, and am so ready for a glass of the latter: having juggled pots, pans and the "helping" hands of my nephews for hours, am feeling quite a pumpkin (aka mess) myself. The award for kitchen mess, plus worst mani, make-up and hair goes to... the cook as always. But definitely deserve platinum for multitasking and "plateau" for the most beautiful high heels. Cheers!
xxx
Today's shoes are Marc Ellis
Like them? GET THEM!