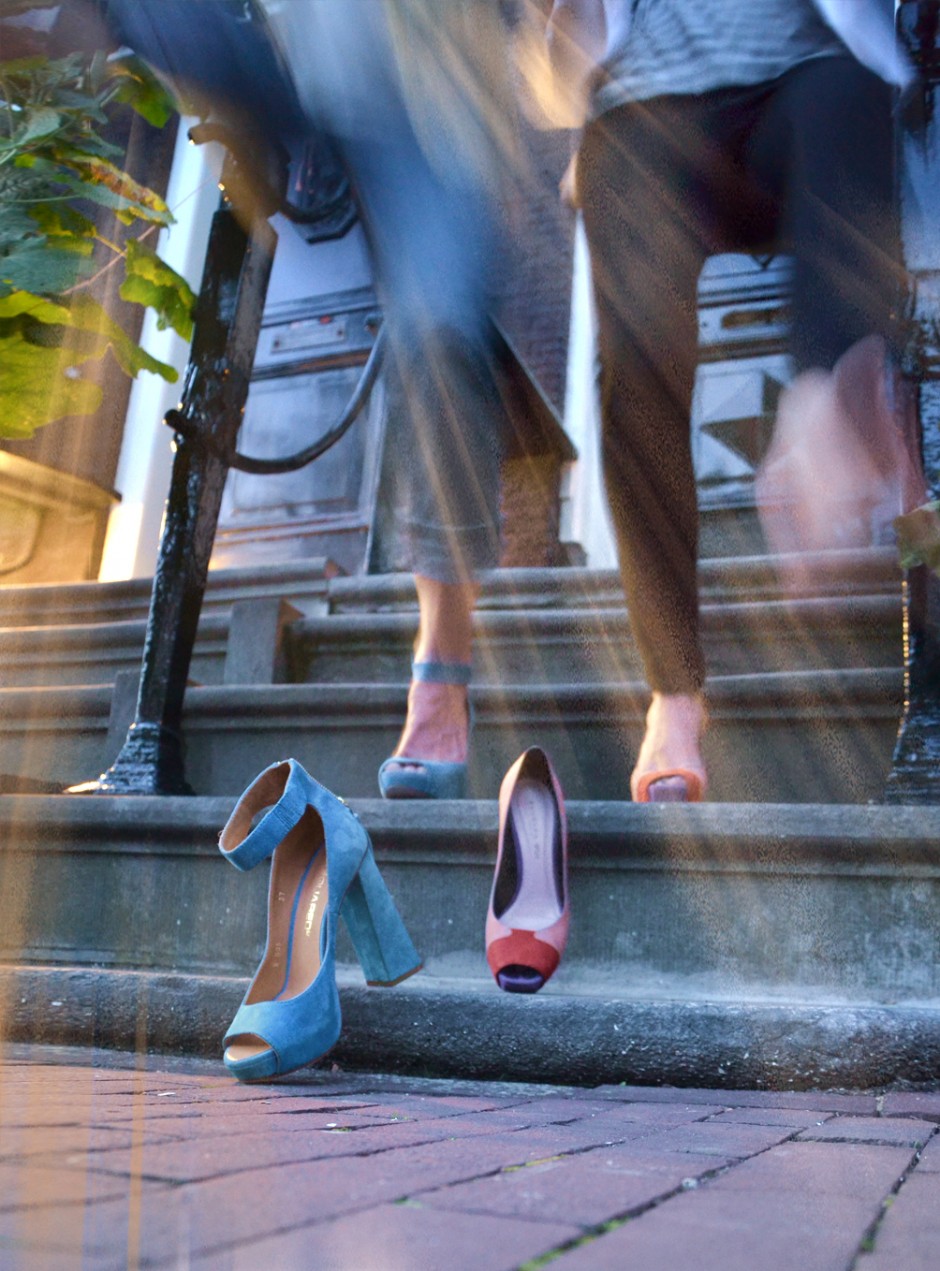 Diving into other girls' (shoe) closets is always fun. It's like a fairytale (read another world full of wonderful stories) but accompanied with lots of bubbly and babble. Lucky you if your friend is from NYC, fluent in Brian Atwood and can tell the difference between Vince Camuto and Stuart Weitzman. Lucky you also, if you discover you have a "heel partner in crime" (still buying 12 inch high Dior's but confessing to living mostly on wedges as that's the only shoe you can really work on the Amsterdam cobblestones).
After having marvelled at my friend's heel collection, we had planned to wear the cuties to a fancy place (every princess needs to shine every now and then). We end up having a girl talk on the stairs in front of her house though. Which beats being surrounded by frogs who would so not turn into a prince even if you threw them against a pile of shoe boxes anyway.
It's just such a pity that it's a school night, so as the gong hits midnight I have to hop in my carriage (aka cab) and disappear into the mist of Amsterdam's night. No one is leaving a heel behind though. What a silly myth that is. No real Cinderella would abandon a designer heel just like that. Ever.
xxx
Today's shoes are Barbara Bui and Dsquared