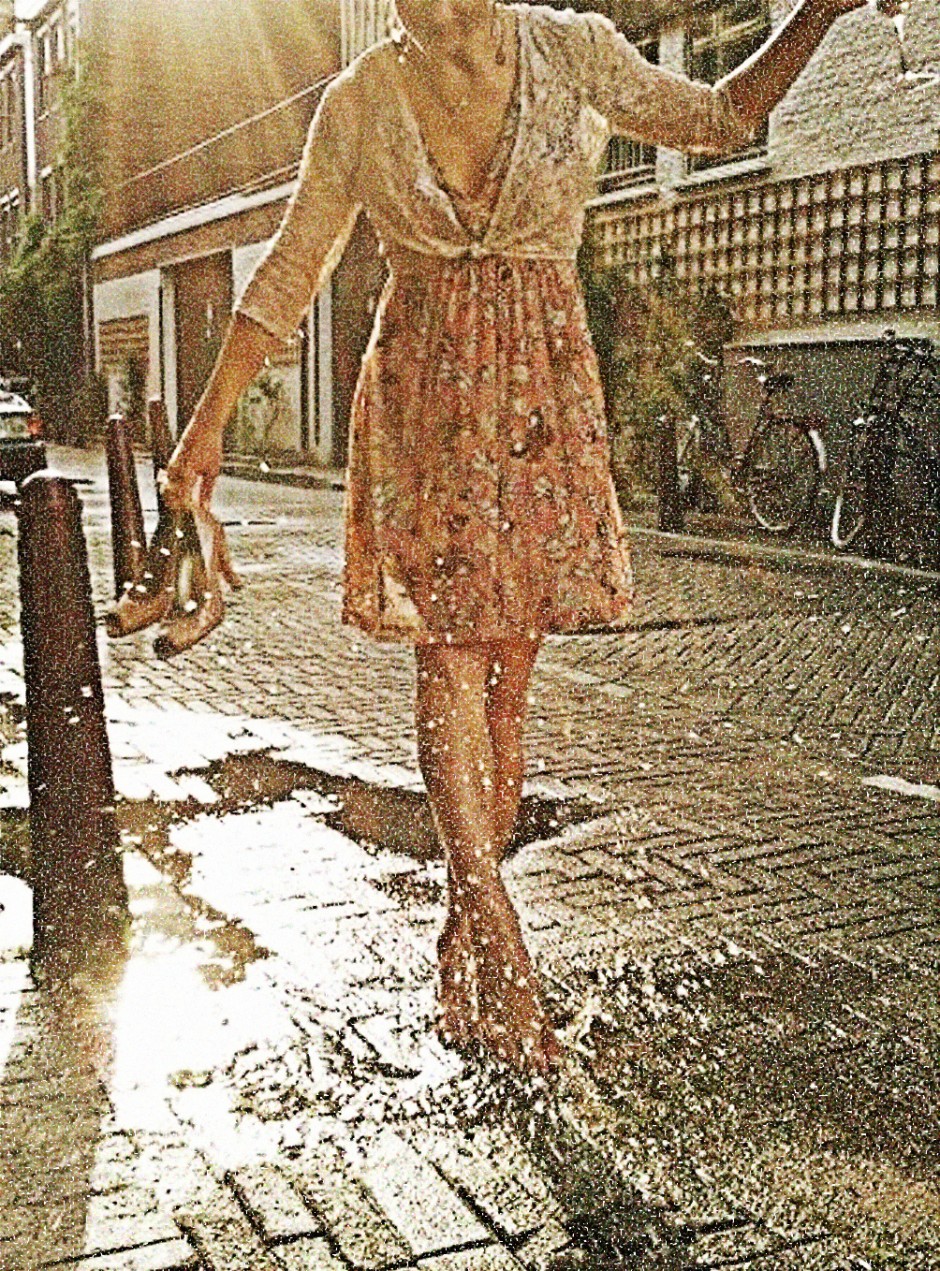 I have shot 217 pictures this year so far and it's hard to tell where the inspiration comes from. Sometimes it's simply a beautiful shoe, sometimes its an incident which just happened, and sometimes I just want to gossip. Then again, I have to build a set to tell the story or go to a nice location to shoot (all based on what I want to tell). Almost impossible though is to capture a moment exactly as it happens with all its imperfection but all its beauty. (Am still waiting to sign my contract with E! Entertainment so can have a professional camera team following me around everywhere: do not envy the guys though already).
Yesterday, gathering at Ton's, almost about to jump on our bikes to hit the after, after, after party of Gay Pride, it started to rain so hard (cats and dogs is an understatement: its more cows and horses over here), that we were literally caught (luckily with booze thanks to our lovely host), until the first sunbeam came out again.
I don't know what happened, but before the rain even stopped we all were jumping out of the house and into rain puddles, water-fighting against each other and dancing in the rain like little children, laughing insanely until we where all soaking wet.
Nothing you can really reconstruct for the camera, but that's what smart phones are made for, right? Here's to the tiny, spontanious things, and the split seconds where something nice happens.
Catch the moment! Cheers!
xxx
Today's shoes are (all wet and dirty but who cares) Nine West
Today's picture was taken by the lovely Dyenne Borst