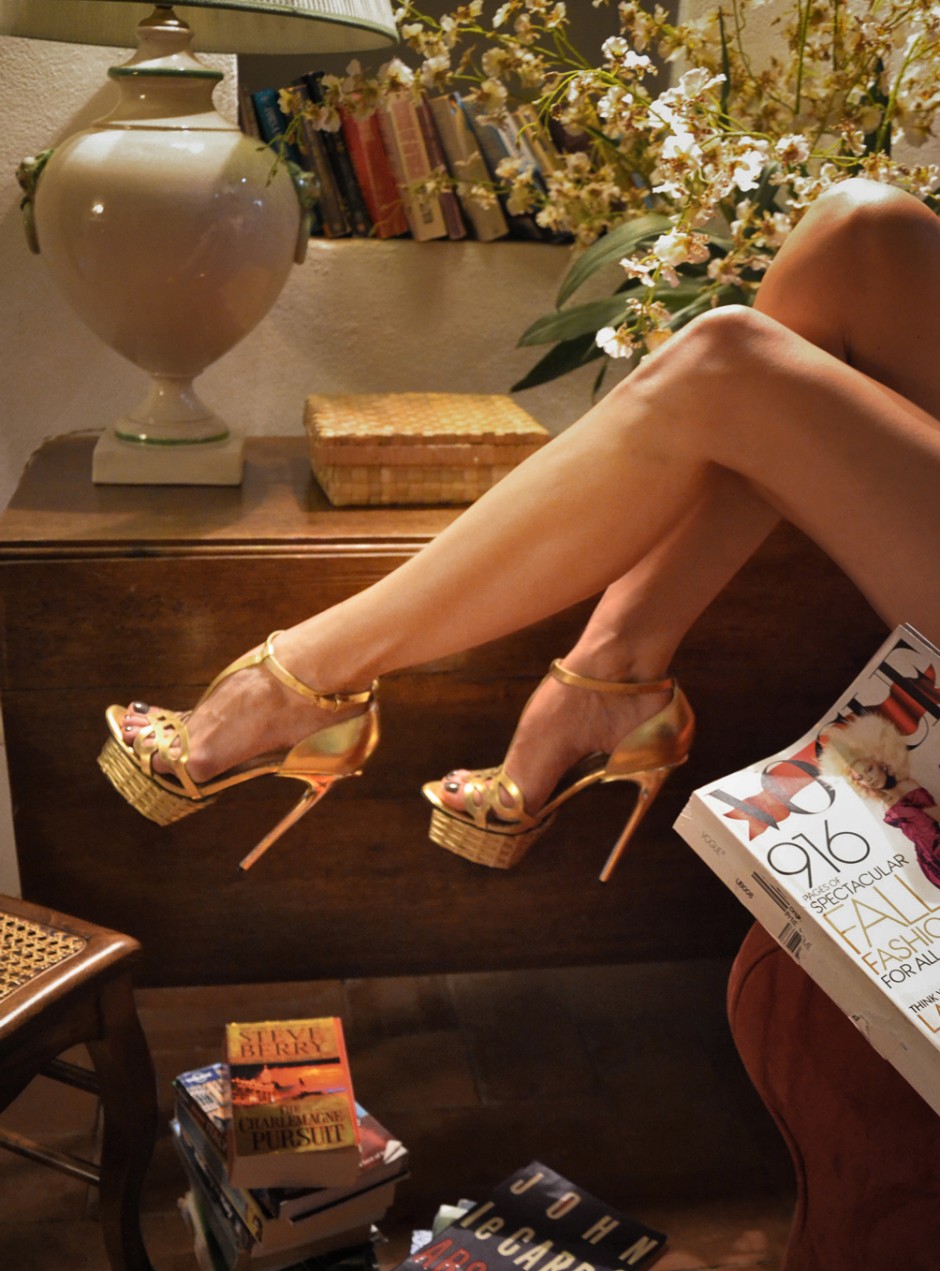 Weather gods are a bit grumpy with us (we probably partied too loud/hard/long yesterday) and decided to punish us with some water. From above that is.
So we have switched from bikinis to jumpers (well, who wants to see how tanned we are anyway, summer is sooo last season) and have some time to enjoy the beautiful Casa Vieri we are staying in. It's a dream: old bricks, tiny wooden windows and old stone floors.
The kitchen is huge, with a wooden table large enough to seat an army, and sausages and herbs hanging from the dark wooden ceiling. Down the hall there are a TV-lounge and lovely living room-chill area (with open fireplace!). The bedrooms are tucked under the roof, four-poster beds everywhere: really romantic!
Feel like a princess in a castle (and as we know, every princess needs to own at least one pair of golden heels), as I snuggle up in one of the huge velvet fauteuils in front of an even huger fireplace: the library. So cosy! Found the bible and an old edition of "War and Peace". Couldn't decide which to read first, so am reading my own version of the bible (even heavier than Tolstoy's masterpiece): the September issue of Vogue.
Purr Purr, will never leave again.
xxx
Today's shoes are BEBE
Like them? Get them!