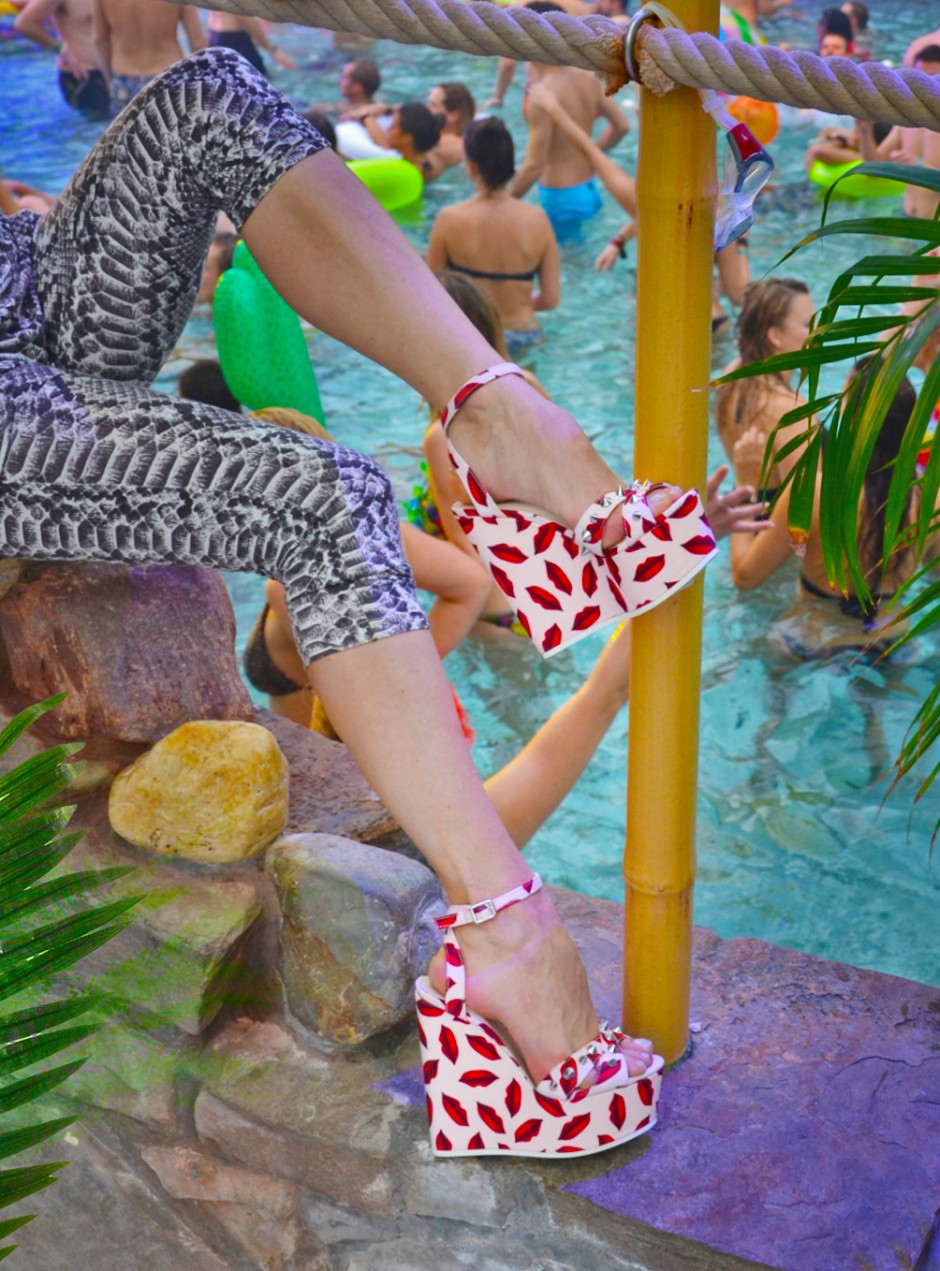 Although the Dutch tend to clog almost every European Highway with their campers when going on holiday, they also like to spend their vacation in so called Center Parks: agglomerates of look-alike bungalows in the middle of nowhere with the charm of leftover 80ies commune attached. A place for pulled up socks in Adidas flip flops rather than decent inches and therefor an absolute no-to-go for moi. I thought.
Because in February, when the weather is as mournful as the sight of someone sporting shower sandals as decent footwear, 1.000 hipsters gather at exactly that place to celebrate for three days and nights. DJ's, music, art, fashion, the art of being and celebrating yourself and with others and anything, EVERYTHING goes! If only I knew, but next year: Next year I will bring my very own inflatable plastic palm tree, a matching parrot and definitely those flip flops.
Won't happen again that I'm almost breaking my legs in that slippery bitch of a poolside while dancing wildly to 80ies music.
xxx
Today's shoes are Carven by Kurt Geiger
Sign in on Facebook or follow me on Instagram for more heel-updates