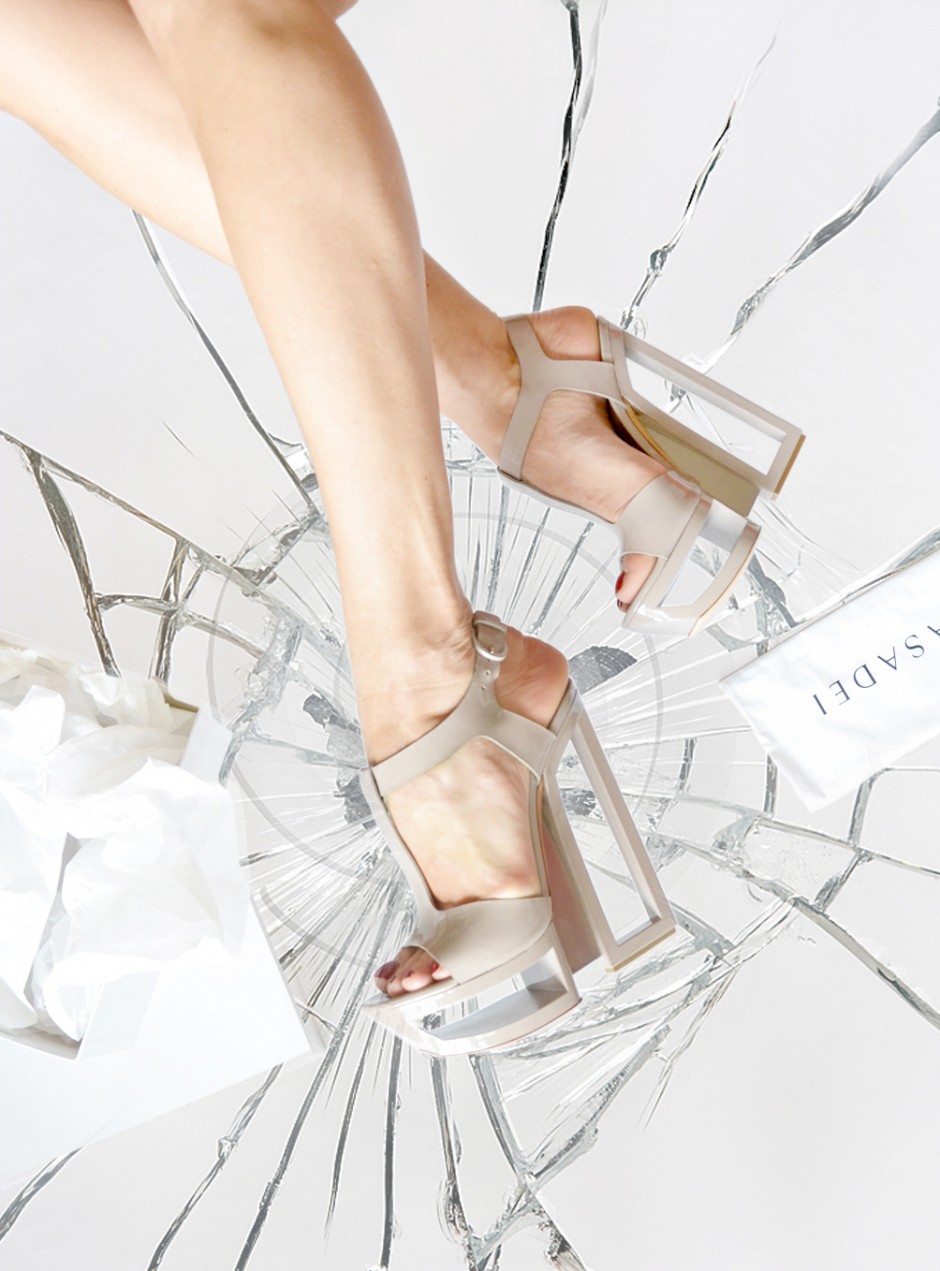 You know the situation when you meet for the first time and it's love at first sight but somehow simply impossible to get any closer at that time? You know how it feels to observe in delight from a distance and than go home and can't help daydreaming for weeks (no months!), chewing at the end of a pencil at work dreaming about THE one. That one, and the bright future you might have together.
Also picture if you meet the object of your desire two years later, available AND in reach. After all this time, and unforgotten impression... this must be destiny! Imagine it is a pair of shoes I'm talking about - long-desired, never forgotten and then FINALLY the moment: heel to heel.
Imagine it's no match at all. And you have to let go on your first date because you realize size does (!) matter ladies, and my lovely Casadei's which I just ordered at yoox.com were simply to small.
I'm broken hearted and will just have to say "no" to a long-desired affair. Or (very Cinderella-like) cut off my heels. *sob*sob*sob*
xxx
Todays shoes WERE Casadei
P.S. The Valentinos, which came in the same box and DID fit, I will keep. Sometimes it's handy to date two pieces at the same time.