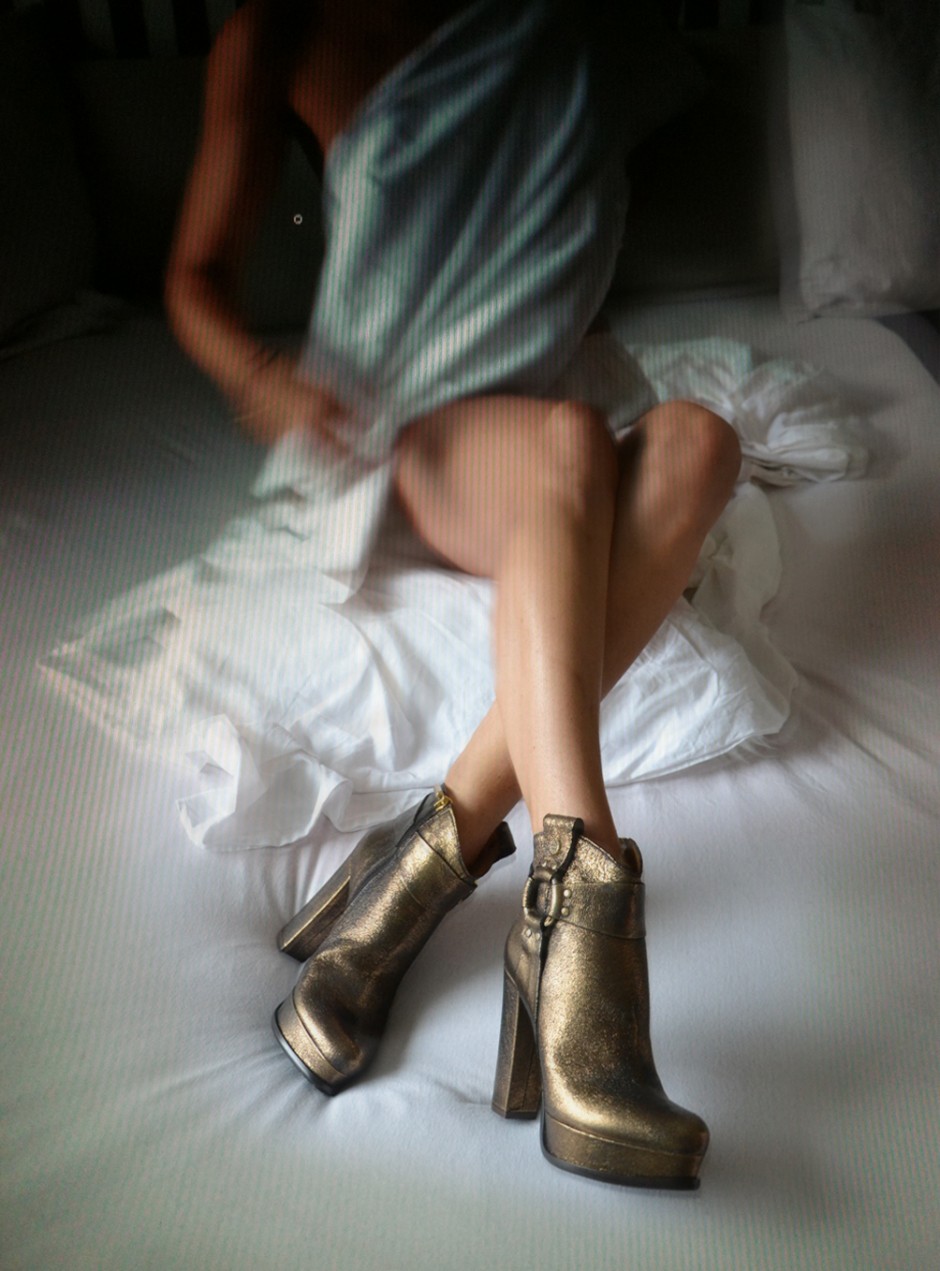 Coming down with the flu can be a beautiful thing. Completely delusional (aka on med's) sneezing your way through all the toilet paper in the house, you just lay back and dream your way through sickness. All things captured in semi conscious stage become part of that dream naturally: I had a nightmare about a naked Miley Cyrus (which I have to confess totally inspired today's picture) - but hey, we had a word about that tongue thingie too-, went for a stroll with Bryan Cranston of Breaking Bad to talk Emmies and somehow I managed to sit front row with Anna Wintour as well (all summer fashion 2014 looks like a trip on acid to me now).
Realized after two days that I was cuddling the September issue of Vogue (instead of BF) and wasn't wearing anything but my cute booties. Well, the rest was covered in countless wet handkerchiefs anyway.
But oh! Look at THEM! Well, if they are not worth getting out of bed, on the mend and back to reality (aka walking them...) I don't know.
xxx
Today's shoes are Tiffi
Available at Daniele Dentici