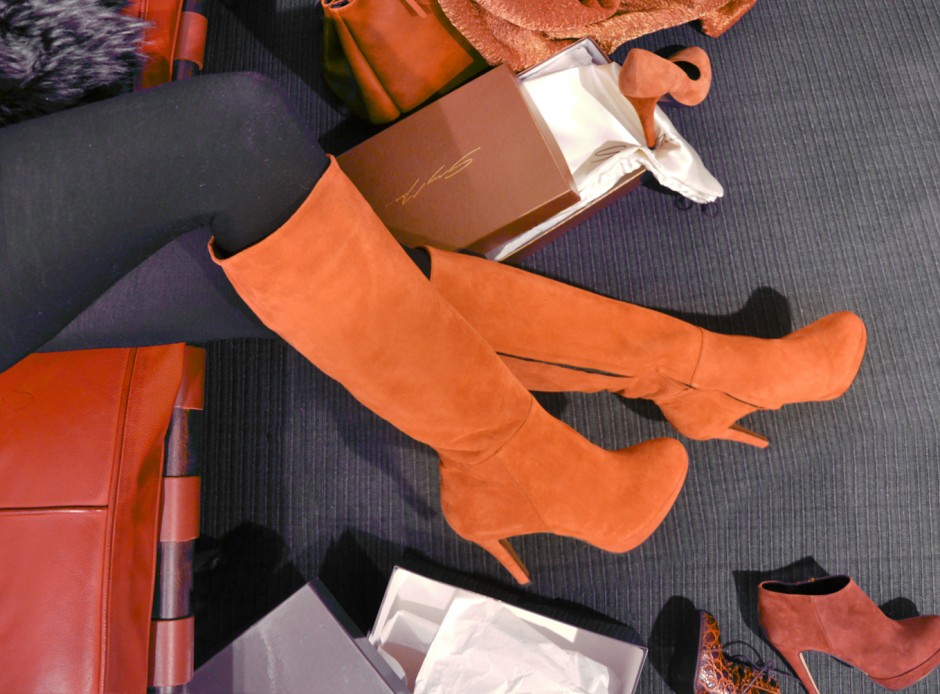 Some people could have a horse for breakfast, some just a smoothie and a vitamine pill, others have no breakfast at all, and me.... well take an educated guess.
On my way to work I bump into the longest queue I've ever seen, and no, it's not a shoe-sale. People are standing in line for the opening of Abercrombie & Fitch. Fair enough: they did advertise the event for a week with half naked six packs (not talking beer) in front of their door. But now I can hardly find MY door to work, so have to make a small U-turn to marvel at something which I (personally) find so much more interesting than some overtrained tummies.
While everybody is waiting in the cold (UGG and Converse spotted everywhere - I would so fit in - NOT) to get their hands on some average US sweaters, am having a party (aka breakfast) at Daniele Dentici with the most original (lovely!) heels inside. Guess it's obvious by now: am having cognac for breakfast. Only question remaining: the cognac boots, the cognac booties or the cognac bag??? Decisions Decisions.
Today's shoes are Ritaeliseo.
Available at Daniele Dentici: not only for breakfast.