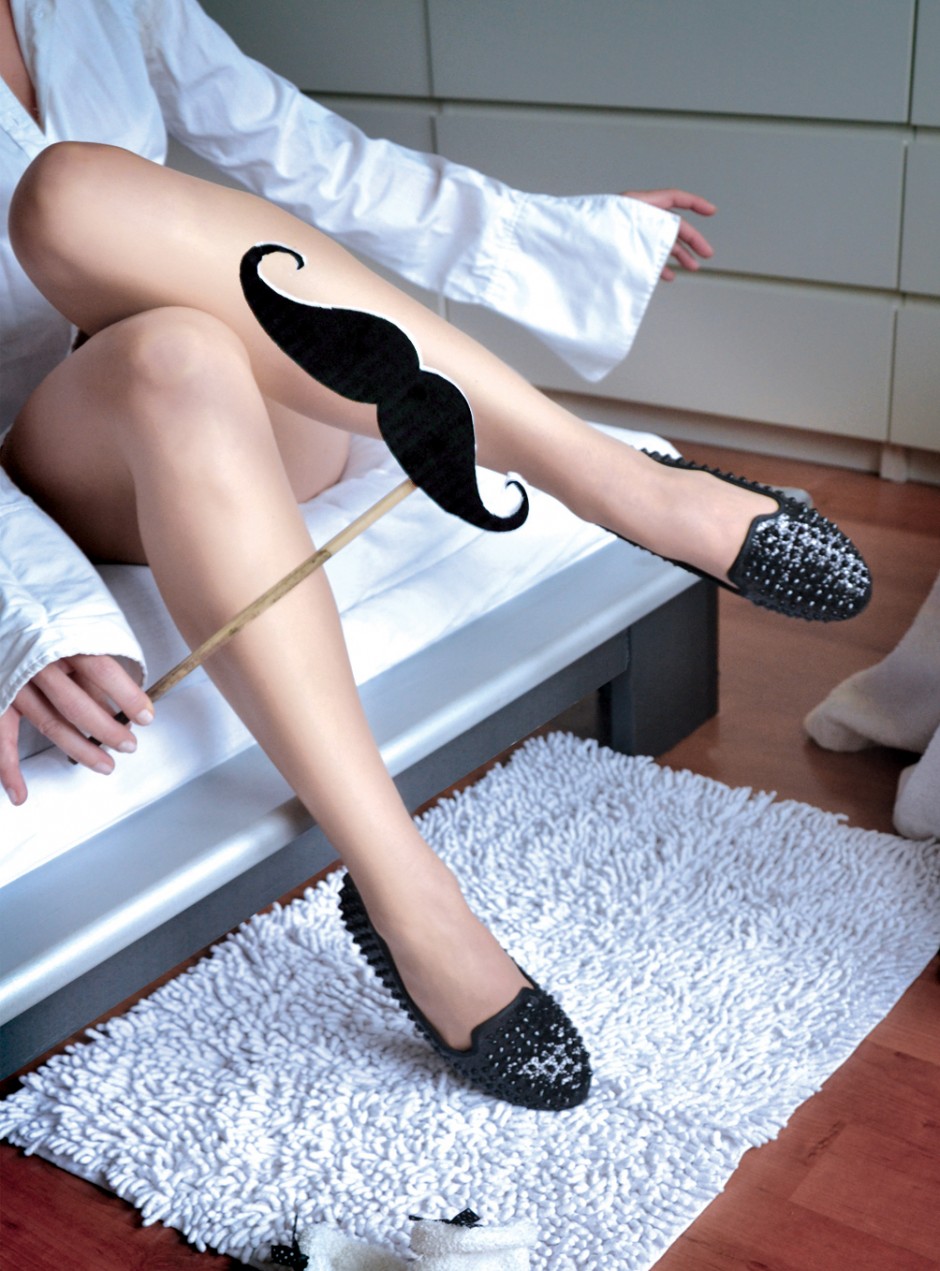 Saturday morning, yawn-yawn, stretch-stretch, still half asleep you swing one leg out of bed and right into... well, who ever expected the word "heels" now: wrong!
After boyfriend jeans, boyfriend blazer, boyfriend brouges, the tomboy-style continues to be trending, and this time we face the revival of the loafers. I still know them as "Aristo-Slippers" (aka worn by elderly guys, teamed up with a bath robe and overweight), coming in velvet and with a family monogram. Not sexy really. But since Alexa Chung declared her love (which is so unfair: what kind of flats do NOT look good when your legs go on forever?): they are hot and everywhere.
Being a big fan myself of the boyfriend style (saves so much money to invest in heels), I am actually willing to give the new IT pieces a try. Can't resist a glittery shoe anyway, and must admit: combined with oversized men's shirt and messy hair (kinda stole that look from BF too), is not so bad.
Boy, oh boy, am now tempted to continue on "male trip" and start practising to pee while standing. Or grow a full mustache. It's almost Movember after all, and plucking is like sooo girly.
xxx

Today's shoes are Niche