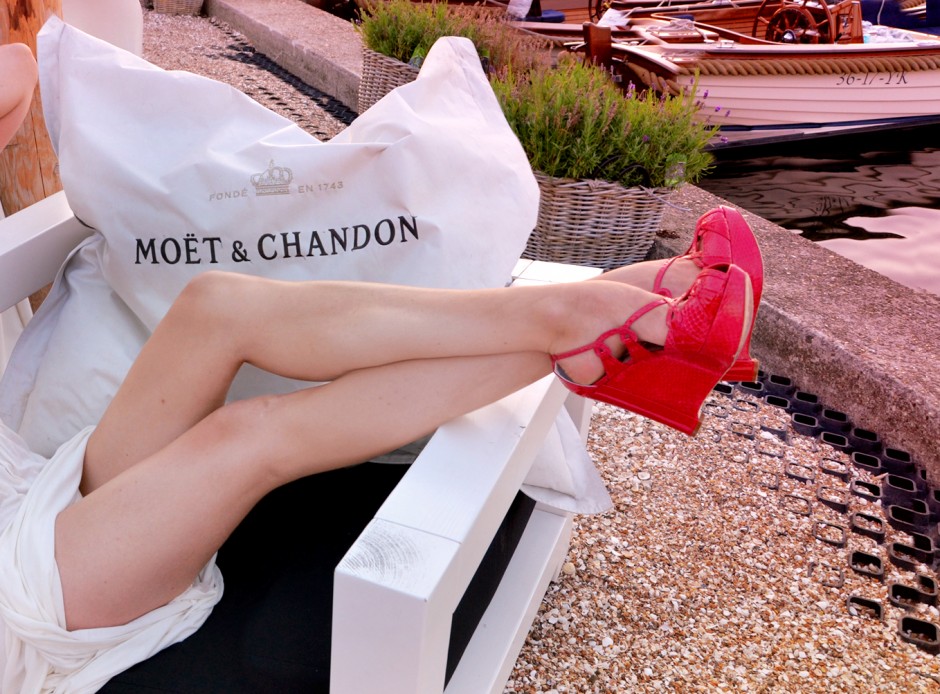 The concept of filming a bunch of women in their "natural habitat" has proven itself a TV hit. Whatever they may be: "Hollywood wives", "Gooische vrouwen" or "The real Housewives of...": they all bring fantastic ratings.
Got very inspired on the matter yesterday, when I met up with two lovely Austrian ladies at Amsterdam's hotspot "The Harbour Club". Very much the "Sex and the City" setting (as many Louis Vuittons parked on the patio as high heels under the table) you would go for on a Monday night out. Live lavishly - love it!
Clearly the attitude here is as big as the seafood platter we ordered (not a twin but a triplet tower...) and the expectations for the evening as high as my platforms. I so wasn't disappointed. With the Moët flowed the stories: husbands, ex friends, love, life, the wild youth, the spicy now, the crazy to be, it seems that whenever you put three ladies (and your mother tongue) at one table, you get the best (bold and juicy) script of all, totally written by life.
One fit of laughter after the other, leaving as the last guests (time just flew): I'm totally convinced that PJSF (posh-jet-set-friend), PBF (posh-best-friend) and moi, would definitely form a great cast in the next ravishing reality production. Am looking forward to starting a second career in my forties anyway. Old and Beautiful maybe?
xxx
Today's shoes are Dior