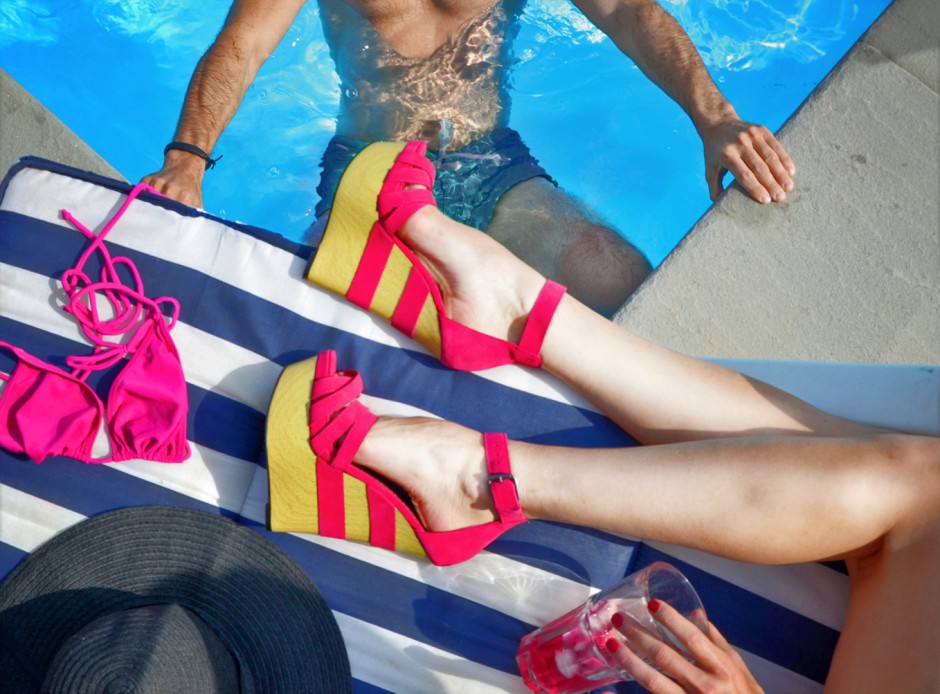 Pretty sure that all my smart readers figured by now that being tucked away with 10 friends somewhere warm in Italy can only be described as one big celebration. It's like 24 hour party people, but than the holiday version (aka sleeping longer, taking everything a tick slower and the dress code is not glitter and high heels only (wedges are permitted too). The party regime is quite demanding though.
Breakfast Club in the morning, attended by those who left the after of the afterparty earlier the night before and care about a huge pan of scrambled eggs. Pre pool party is next: dress code "maritime" (bikini and stripes to match sun beds), main accessoires sunblocker and books.
We also have lunch party (personal chef never let's us down), cocktail party (starting at 2pm), the real pool party (clacking of ice blocks as more cocktails are served mixed with the splashing noise of people jumping into crystal clear water), before the evening events start.
What an effort to jump from wedges to high heels (which the ladies surely all wear) for dinner party (guys in smoking obviously) followed by clubbing until....well: someone is ready to scramble a huge pan of eggs. Phew.
Might need a holiday after this holiday.
xxx
Today's shoes are BEBE
Like them? Get them!