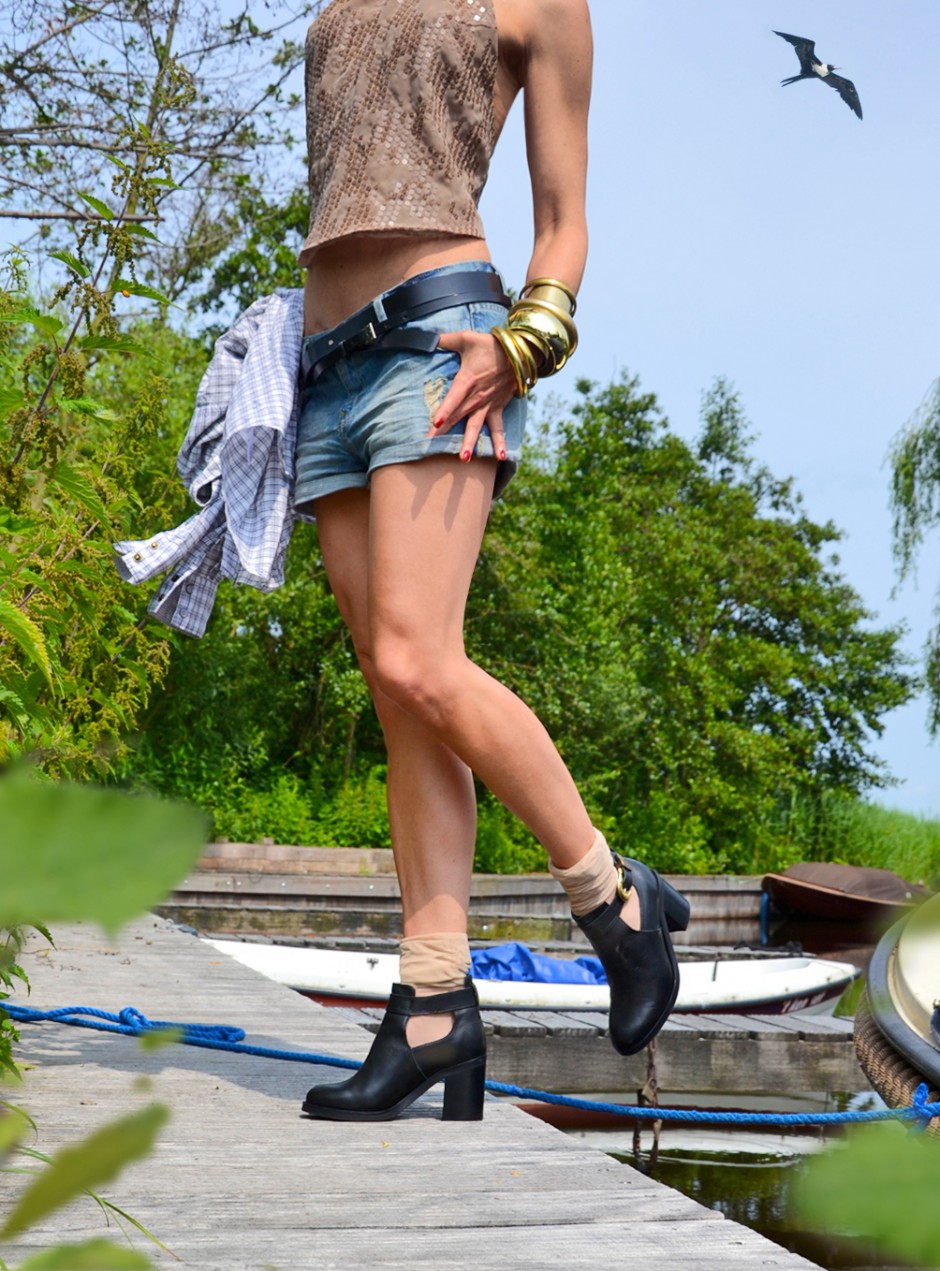 Sacha, an established (shoe- of course) brand in the Netherlands recently invited ambitious bloggers nationwide to design a pair of shoes, and I had the honour of interviewing one of them: Billie Rose. This 24-year old lady from Amsterdam has been sharing her daily wardrobe inspirations online for three years now - luckily supported by her equally fashionable boyfriend who takes the pictures (am jealous indeed: these days the mere mention of "photo" or "shoe" are enough to send BF running...).
In cooperation with the shoe company, her design (a little bit of Balenciaga boot, a lot of bold buckles) is the perfect friend to brave any Amsterdam fashionista's worst enemies: cobble stones (aka ruined heels), physical exercise (aka cycling), and bad weather (please, let's not talk about it). With chicks like Alexa Chung and Cara Delevingne taking the lead for her design, Billie Rose developed something very practical for a sturdy, yet feminine generation. In which they can take on a festival terrain as self confidently as they impress the male gender (cool factor!), and therefor: Chapeau!
Eat this, Cara and Alexa: I'm wearing them first!
xxx
Today's shoes are Billie Rose for Sacha
Want them? Get them!