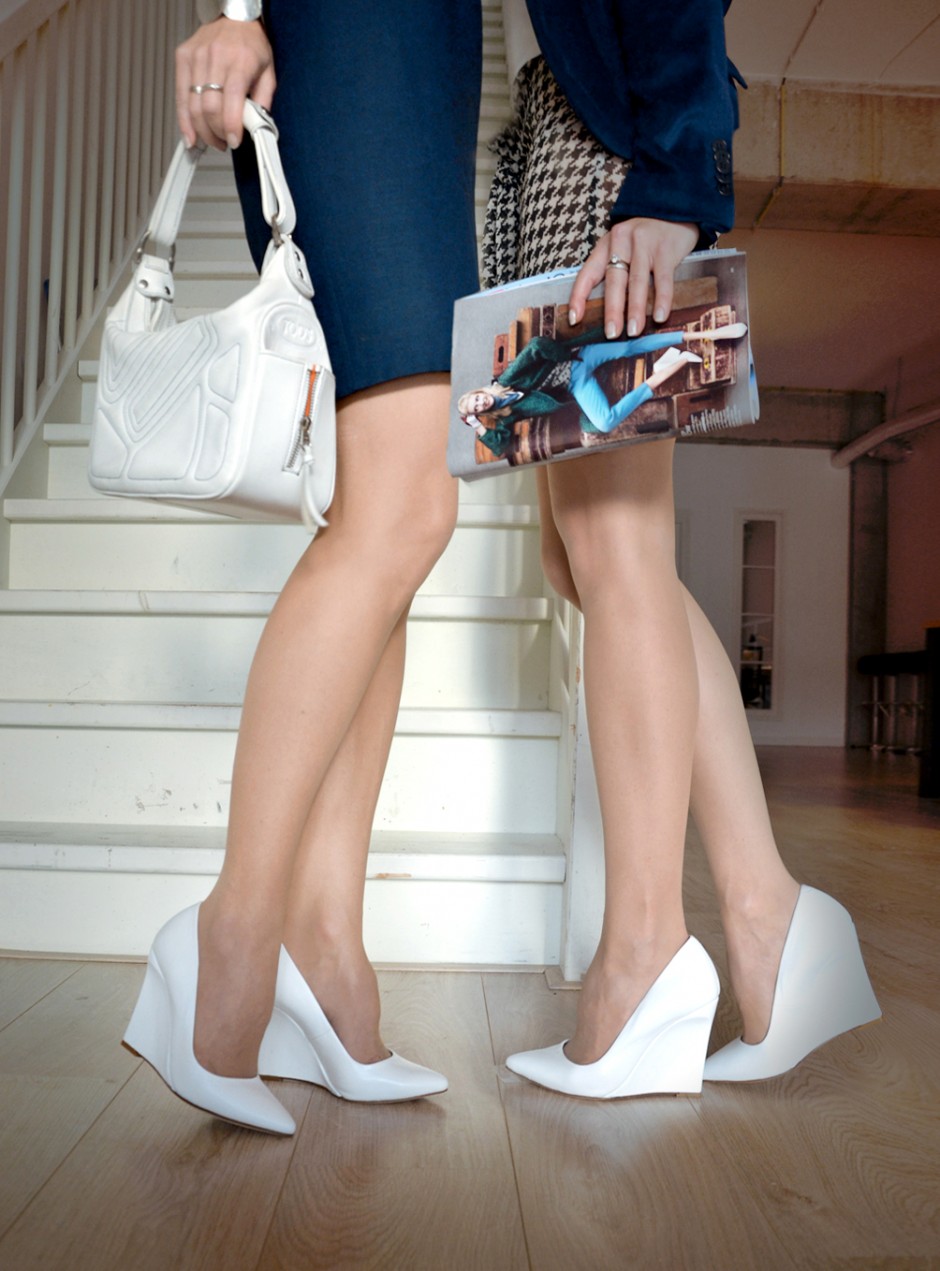 With Obama back to his duty (aka saving America), I am luckily able to switch back to my challenge as well: heels. And what could fit today's topic better than something else that keeps coming back (not talking legislation but fashion): the '80s. Maybe you are amongst those who SWORE never ever to go back and make the same fashion mistakes all over again (remember the perms, the shoulder pads, the legwarmers?), but HA: show me one gal (myself included) who hasn't worn leggings since then and didn't dream about that 2011 Balmain jacket with enormously exaggerated shoulders.
And now we have the pointed (white!) heel back in all shapes and variations. From Céline to Manolo and Jimmy Choo: there's a pair in almost every collection. Couldn't resist and had to try. Was astonished how well they work really, could wear them with almost everything in my closet (yes: the leggings too), and can't think of a single reason not to stock up on such a versatile item. Oh, besides that it's almost winter, which is bound to be wet and ugly and they'll never stay white for long.
Must confess am also tempted to get a perm again. And a boob job too, just to be able to say: Samantha Fox, watch out!
xxx
Today's shoes are H&M