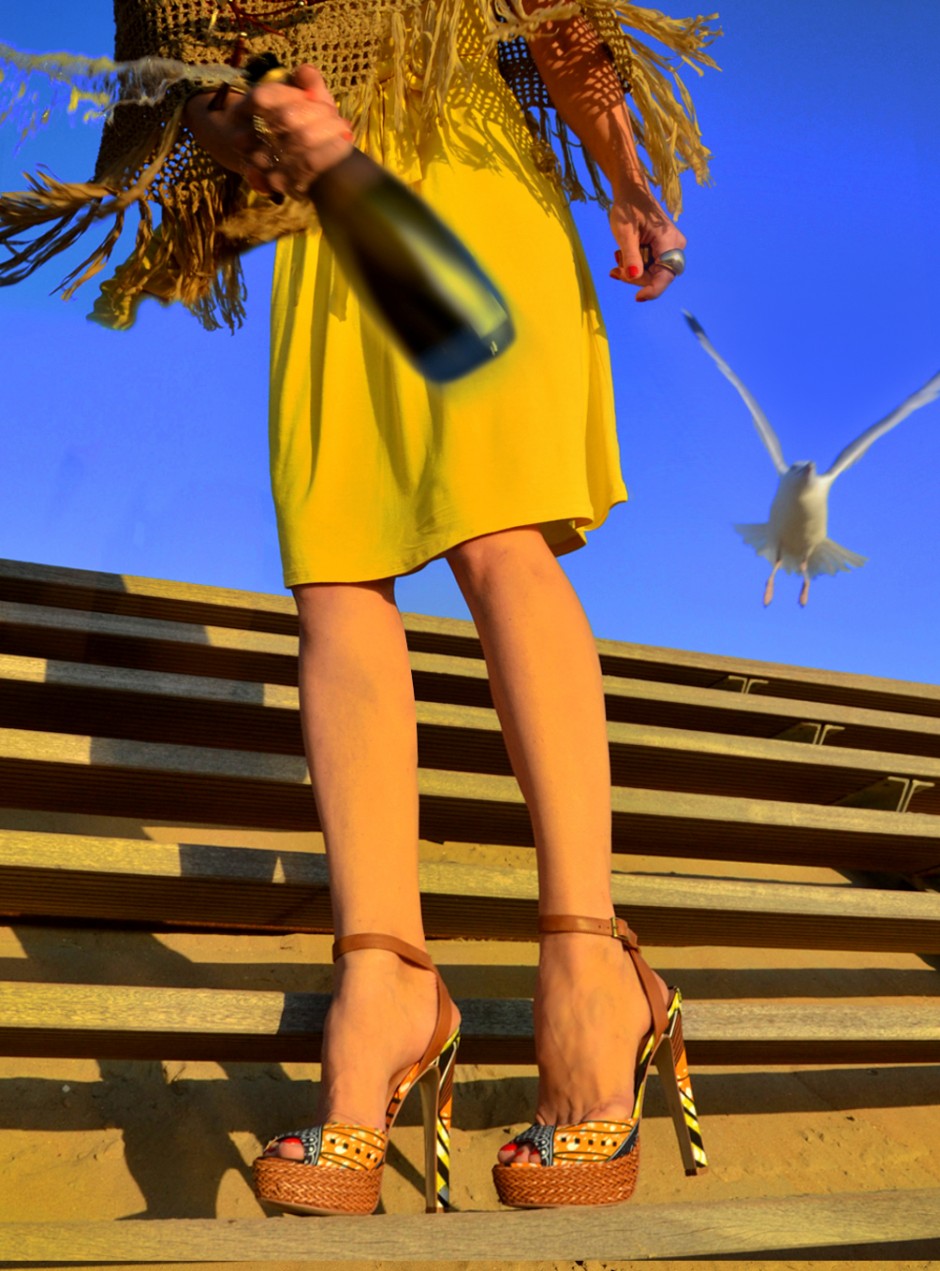 Wohoooo, it's weekend, and can you believe it? The sun is shining, and it's finally warm (ish - jumper still recommended against wind and when sun has gone down).
But still! Am far from complaining and ready to totally embrace the luxury of some neurotransmitters (aka Serotonin for those who thought that's a shoe brand).
Yeah, it's time to get the peep toes out and follow the pedicure instructions on your favorite style guide page (as described yesterday, you will find lots during this time of year, sun or no sun...). And yeah again, it's also time to get your abandoned summery dresses out of the closet (remove spiderwebs before wearing!) and in my case: head for the beach.
Can you believe it (part two): it's the first time this year that I actually went there! Had completely forgotten about the possibility of enjoying the Dutch seaside and how lovely it is to just hang out there and chill and enjoy the scenery. My heels? Wore them for two seconds. It's the beach baby, and that means dress code "shoes off".
Not for the official ceremony though (since no one has ever asked me to perform one for a ship, I have to come up with my own), baptizing summer in the name of sunshine, blue skies, leasure life, bubbly, and good moods.
Cheerio!
xxx
Today's shoes are Aldo