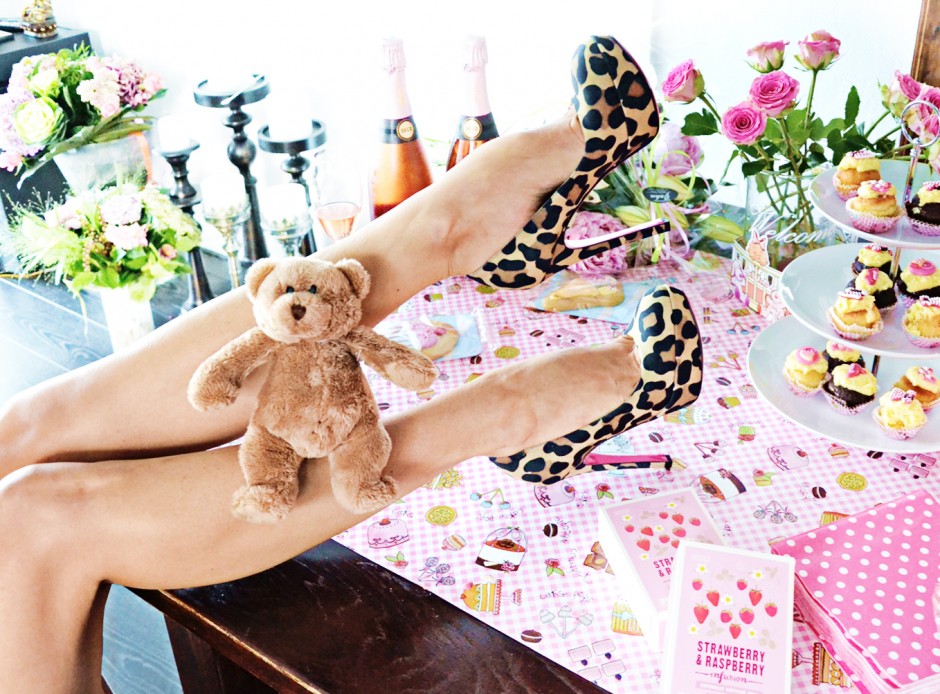 Since I'm always up for a challenge (if it does not involve tiny mammals as we learned...) I thought adding another bit to my resume wouldn't do any harm: I organized my first baby shower. Won't talk about the fact that being busy with the color pink for a week (btw THE color of the season ladies!) was pure pleasure: No! It was all about realizing that parties in the honor of cute little things (who have no clue) also lead to a HUGE amount of presents. Flowers, fashionable clothing (bring on the pink again!), champagne, vouchers, you name it. Not so bad right?
Which made me think: why not have a shower for every pair of innocent fresh little babies I bring to life (aka heels, aka buying them)? Imagine! I'll do birth cards, invite everybody, and my sweet ones will be accompanied by buddies to play with later (aka matching handbags, cool dresses, blinging jewellery). Hmmmmmm.
As a matter of fact, today's babies still lack a little bit of _____________ (fill in designer of choice). There is cake left in return!
xxx
Today's shoes are Luciano Padovan