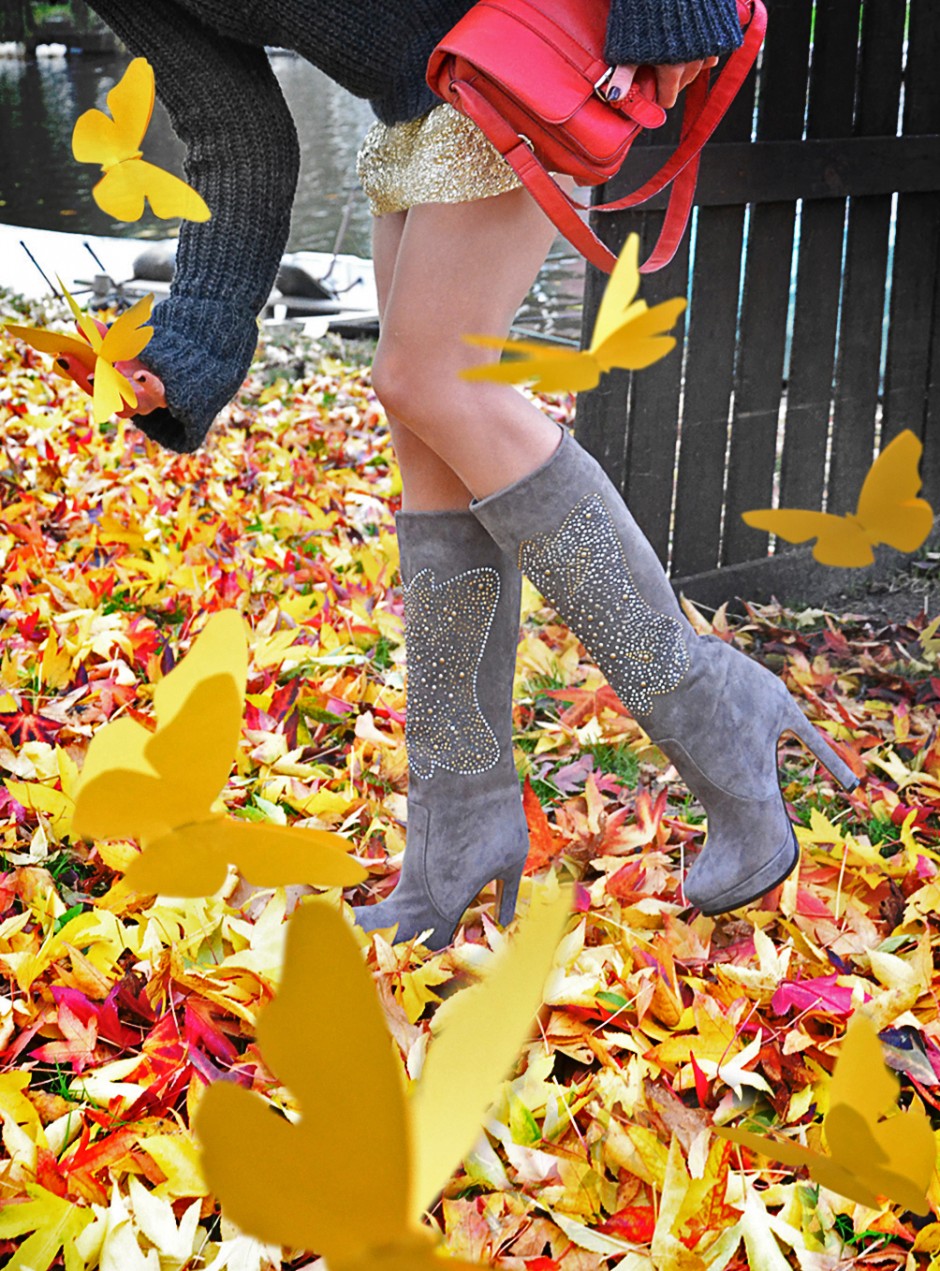 The cold season can come down pretty darn hard on us gals, and it's not only the unwillingness to get properly dressed (aka put some nice heel gear on when it's cold and wet and getting dark at a time that we usually started sipping Rosé). It's the indecent amount of chocolate and red wine we crave now - building up fat reserves (now hidden in comfy sweaters and layers of clothes) - which will surely be regretted 4 months later. We start knitting beanies and shawls on Saturday nights where we used to have fun in our local bar, and pedicures? - I don't even know how to spell that word properly anymore now that my toes have lost any exhibitionism due to the lack of open stilettos.
Well, well: it's autumn no doubt, BUT! There are booties out there ladies, in luxury leathers, embellished and designed with so much love and effort that it feels easy to put on that matching sequin (mini) skirt, defying the urge to stay home on the couch and take an online course in "how to: Origami butterflies" to at least feel reminded of spring.
Hell yeah, I just released the whole collection I crafted lately to the wild. Might be because I have them already shining on my marvellous boots. See ya out there!
xxx
essay helper
Today's shoes are Fersengold