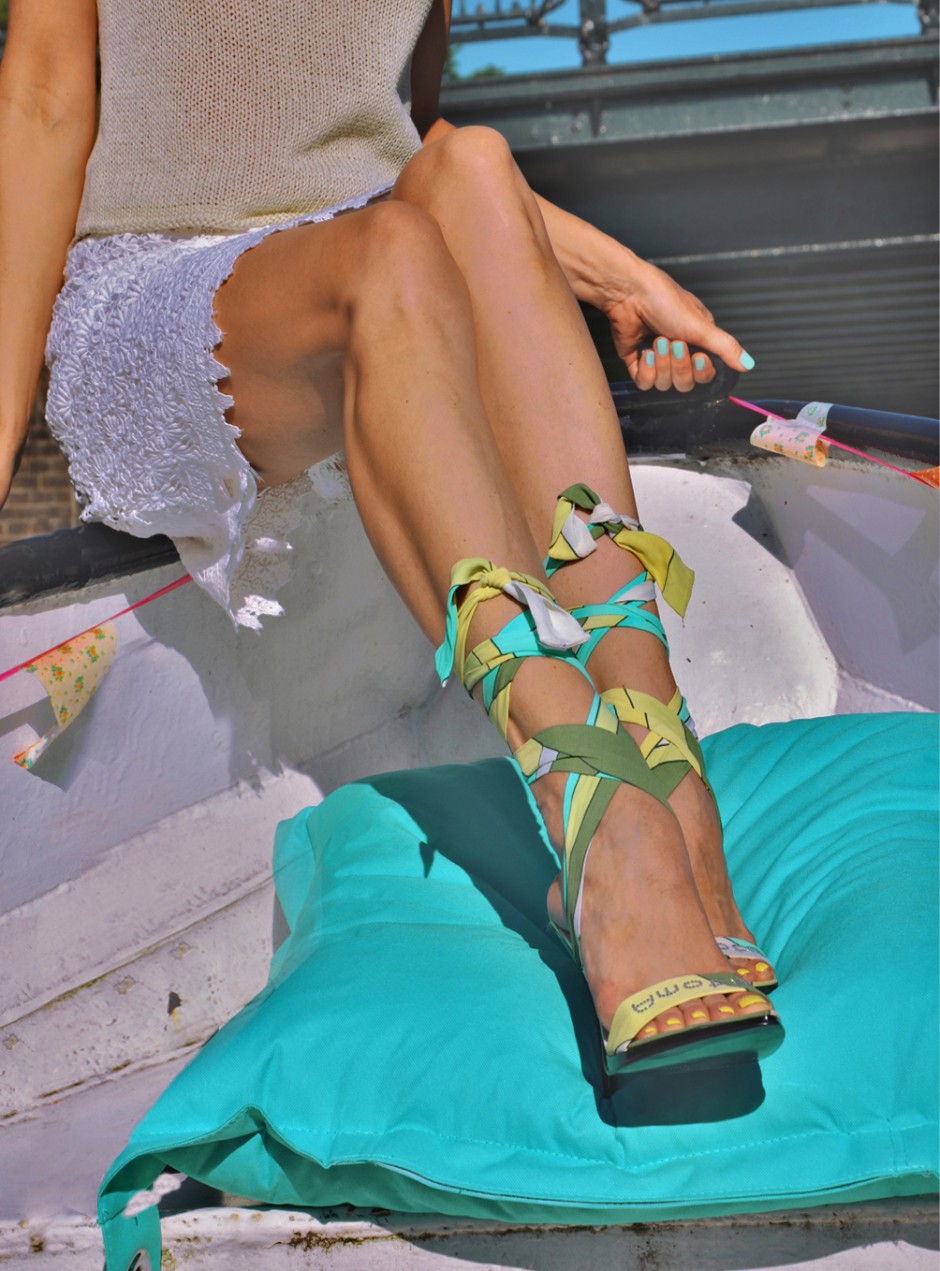 Unfortunately am not Pablo Picasso, otherwise justifying the fact that I have only been posting blue-ish pictures the past few days would have been a piece of cake (I could simply say I'm in my Blue Period). But the truth is that for once the weather is nice and nothing works better with a little bit of tan than turquois.
Even better if you can sport that color scheme on a boat (boat = white, mood = m(y)ellow, sky = blue: perfect combination), ending a lovely summer's day on the Amsterdam canals. Having complained so much about the weather lately and having wished so badly to be somewhere warm, now finally feel very St. Tropez (aka spray tan model).
This so makes up for a day filled with running from one meeting to another (killing my heels and probably two pigeons in my attempt to be on time. Note to self: have bike brakes looked at). Nikki Beach? Overrated. Amsterdam is the new St. Tropez. And hopping on a boat with friends is the coolest thing to do on a hot day.
Want to purr into my drink and hug everybody on board (sun definitely boosts the cuddle-hormone), when I realize that I can add a new color to my "feeling so relaxed-spa-summer-water-boat-Pablo Picasso" palette: Red.
For sunburn that is.
xxx
Today's shoes are Amoté
Today's picture was taken by the lovely Claire de Meijer