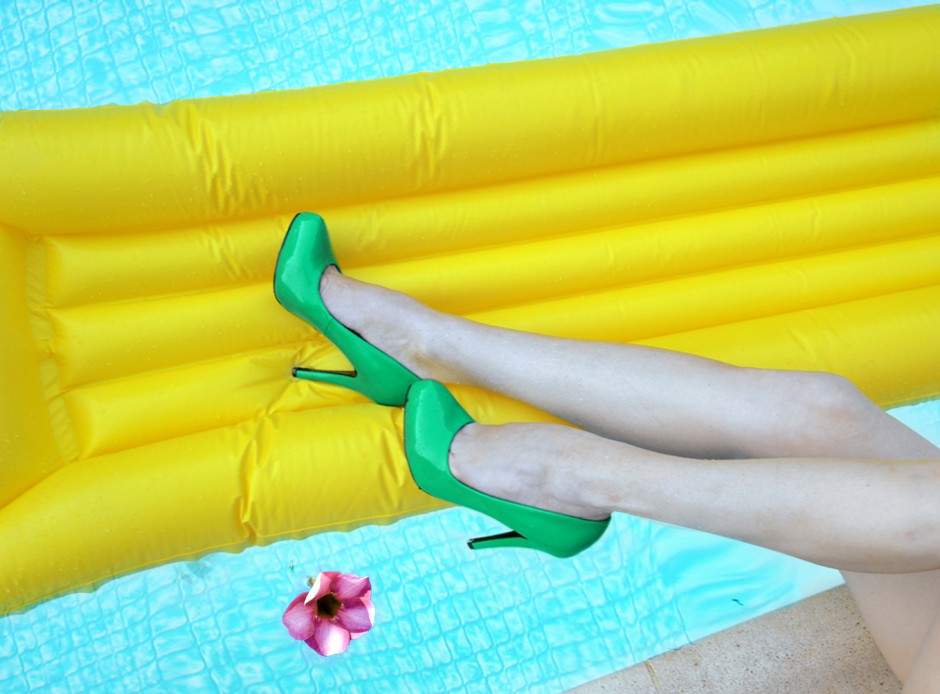 BION*, am actually a fan of abbreviations, especially when it comes to fashion (aka BF spoiling me with LBDs or HHs). Have to confess though that other than knowing my way around VIPs, BCBG, and D&G I was totally WTH? when reading the text "Honey, your undies are giving you a serious V.P.L.-CM: IMO UNAST!"
Who knew, that calling on a friend for advice over a visible panty line could be so confusing? Wouldn't it just have been easier to say: Sweety, your panties suck, let's go shopping?
HHIS (hanging head in shame): Am totally not up to the now, and seriously confused that life is obviously not only too short to drink cheap wine (hmmm: short cut for this anyone?) but also to communicate in a proper (aka understandable) way.
Am feeling old. But FTBOMH**: actually couldn't care less about the topic right now.
Am on my way AMS->BLQ***, and as we speak OTRW**** sitting by a pool VP (very probably) sipping cocktails in the sun.
LOL, BG*****, BBFN****** !!!
xxx
Today's shoes are WTHC*******
* believe it or not
** from the bottom of my heart
*** Bologna- yaaaaay!
**** outta the real world
***** big grin
****** bye bye for now
******* Who the hell cares