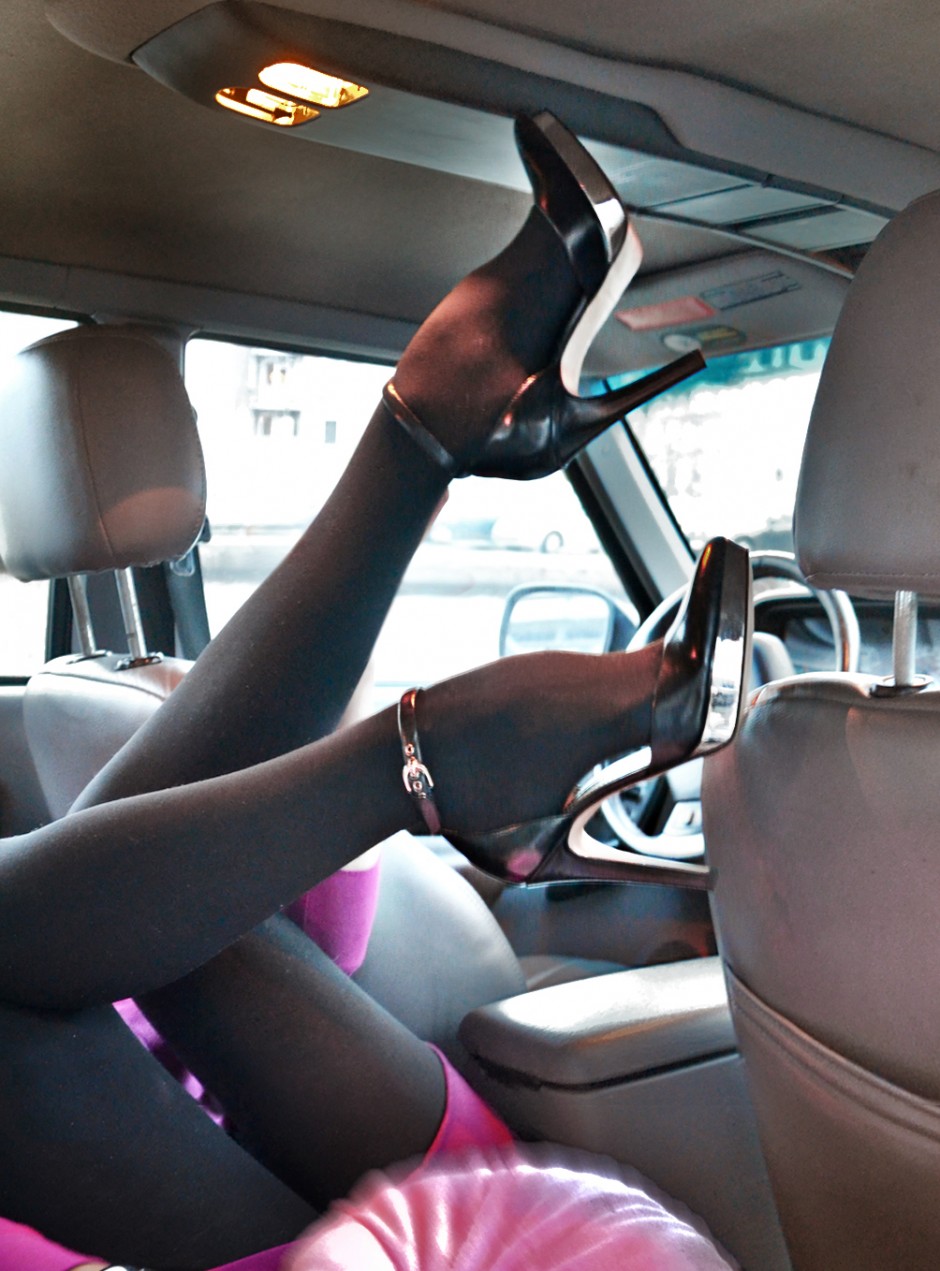 Had to promise BF to stop posting every day, as I neglected all other important things for a whole year. Totally get it, it's tough when your girlfriend is not only wearing high heels all the time, but also talking (probably even in her sleep), thinking about them 24|7 (aka answering all basic questions with shoe designers from A-Z, all meaning "am too busy, sorry!") and spending remaining time behind camera, laptop, or shoe boxes.
Am very aware that social and private life have suffered from "high-heeling", but luckily this is all going to change. Will have plenty of time from now on to not only make love to favorite shoes or pictures of shoes, but boyfriend himself as well. Might very well use all sets which I actually prepared for shoots: on the bed, on the floor, in a towel by the door, in the tub, in the car, up against the mini bar, in the pool, on a duvet and the abudantly set buffet, on a plane, on a horse and the balcony of course, in the park, on a chair, basically everywhere.
YES!!!!!!!!! It's such a good thing that I stopped blogging indeed.
And having said so: turns out am a little bit of a cheat. Damn it.
xxx
Today's shoes are Aldo