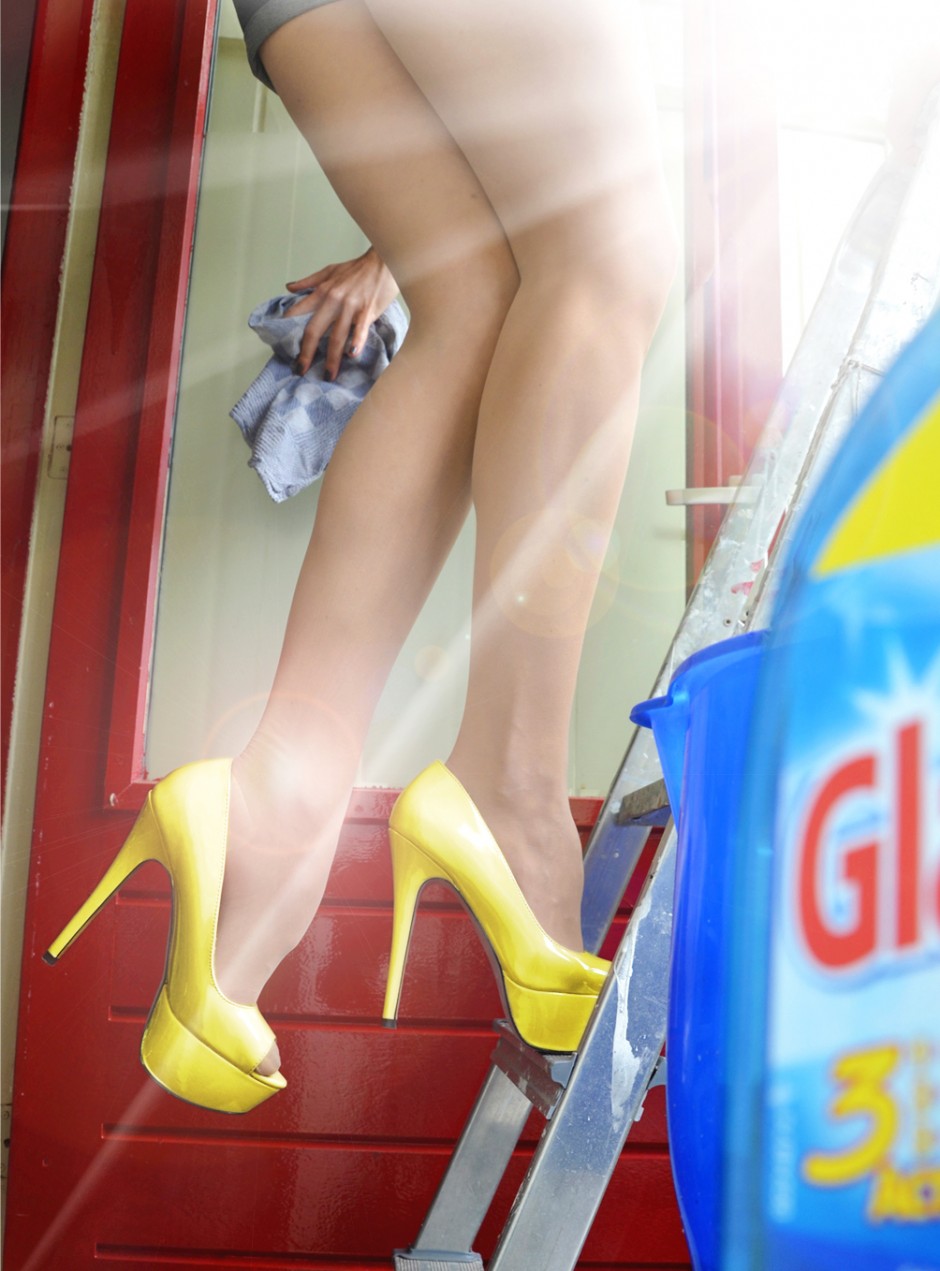 I know all of you have high expectations about my fancy heel-life. And rightly so. Was born in high heels, of course sleep in high heels (implies waking up in them), and most of the time will find a cool occasion where 10 inches and a glass of bubbly can be balanced.
Sometimes though I have to discover that I'm very human (aka unfortunately less Gaga than I'd like to be) and can't escape mundane tasks.
When you wake up (in high heels) but can't see the sun shining through the window, someone needs to take care of the problem.
Someone? Since this is a REAL diary, I can't spare you the ugly truth: it's me, armed with window cleaner (instead of a glass of champagne) and a cloth, cleaning dirty frames while balancing on a ladder. Ha. Still in sky-highs though. Have readers with high expectations and neighbours to give something to stare at.
Cheerio to the cleaning lady: always at your service.
xxx
Today's shoes are Casadei
P.S.: Now for a glass of bubbly, shall we?