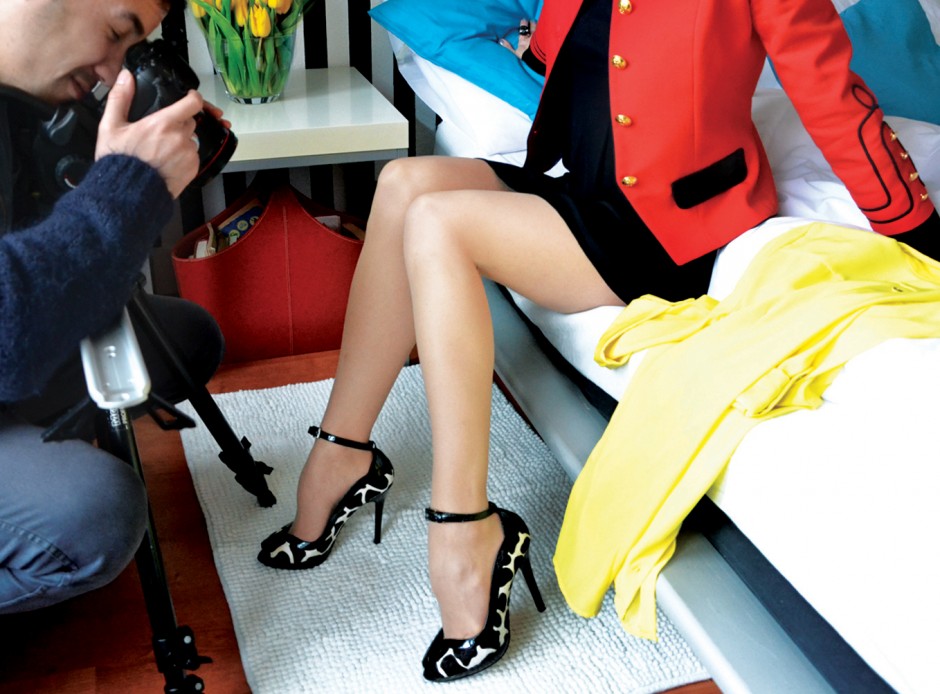 Am still trying to figure out why the appearance of a camera and two cute guys in your bedroom (in my case) turn a grown woman into a giggling teenager with verbal diarrhoea. No, no - it's not what you think: am talking about the long expected and highly appreciated arrival of the guys filming house and shoe closet (plus unfortunately me talking). Seems that I caught some kind of fashion-brand-Tourette's whenever I opened my mouth (Gucci! Prada! YSL!) and before I have to X-rate the whole drama myself (aka not tell anybody that it aired) here's my wishlist for editing.
Dear Ciaran!
Please don't let anybody know that I said that "everything with boobs attached has a thing for heels". It might be only me.
I would also appreciate if nobody else ever finds out that I stopped drinking expensive coffee to save money (for...well.... you take an educated guess). "Hihi" number 499 and "giggle" number 276 can be cut out too. And although I'm truly excited about fashion, retrospectively it might have been a little too dramatic to throw arms theatrically while shouting "I love fashion!" straight into the camera. Maybe you can leave that out as well? That, and all the other awkward moments that made me wish "silent film" would be on trend again. Just a thought...
Otherwise you're very welcome to change the program title from "Breakfast in bed" to "Gone is the brain".
Thank you in advance,
sincerely your shoe-aholic
xxx
Today's shoes are Karen Millen
Dress: Dolce & Gabbana | Jacket: La Condesa via YDU | Yellow blouse: H&M