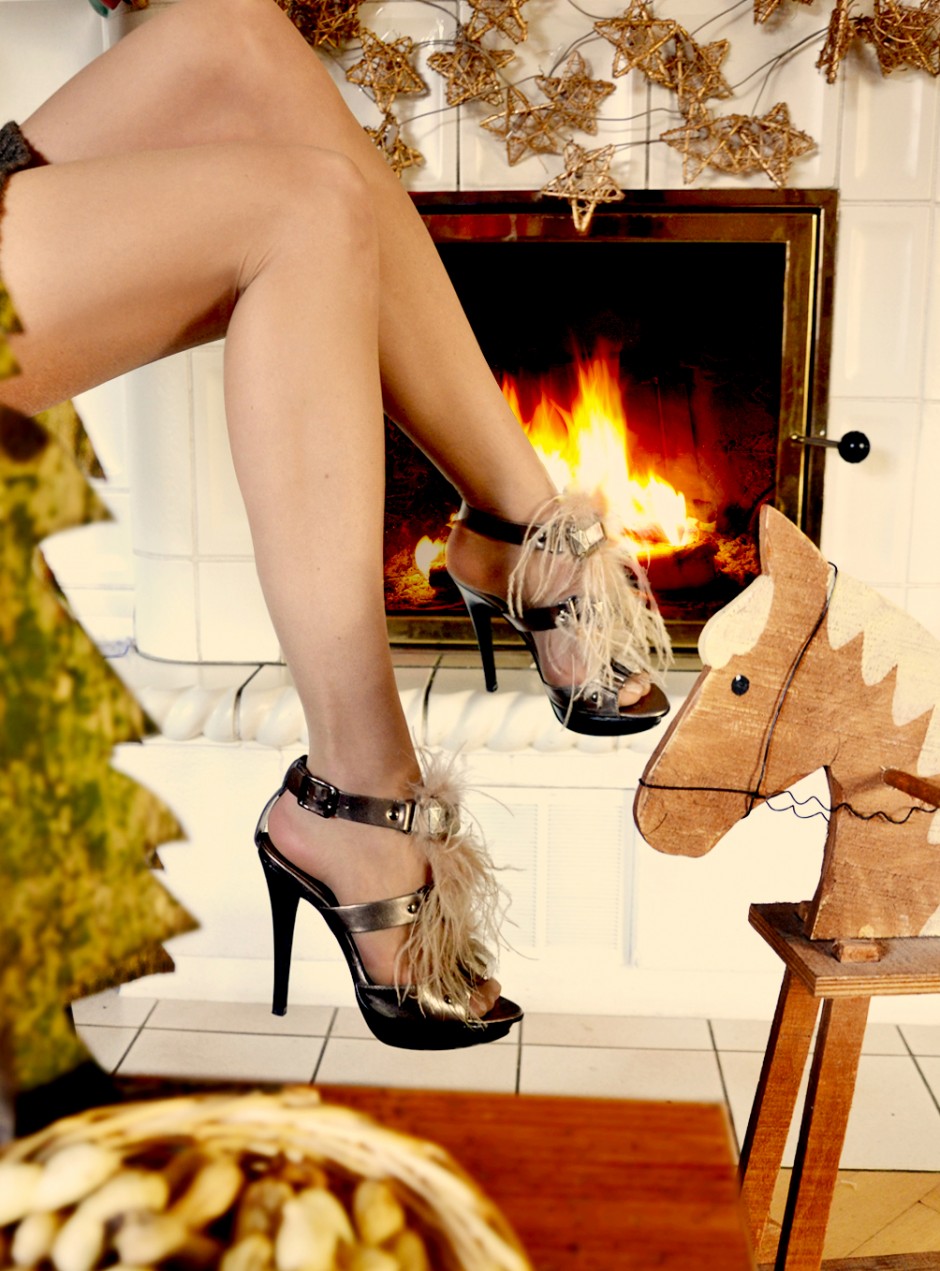 My family gave me the nickname "Bird of Paradise" years ago, and I have NO idea where that one came from. OK- maybe my glittery eyebrows (totally Chanel catwalk 2012) were a little much for the average rural Christmas eve in Bavaria, and next year I won't customize my cape with a hundred Xmas baubles for sure. But other than that?
I prefer to see myself more as a "chick" (the cool one, the one you want to be friends with), including my tendency to resemble like a chicken (aka the headless version). And although I was also once called "peacock" (who ever came up with that stupid game of comparing mammals to human characters?! - oh, was that me?) - today, of all birds, I just feel like a stuffed turkey.
software computer
In heels at least, the only way to conceal the 4000-6000 calories consumed. Must say it's quite exhausting, trying to keep balance and not tilt forwards. Oh well, perhaps I'll just give in and hang cosily in front of the fireplace and have another cookie like the rest of the family. Just some advice: whatever kind of "bird" you may be: don't come too close to fire. You might burn your feathers.
xxx
Today's shoes are Jimmy Choo