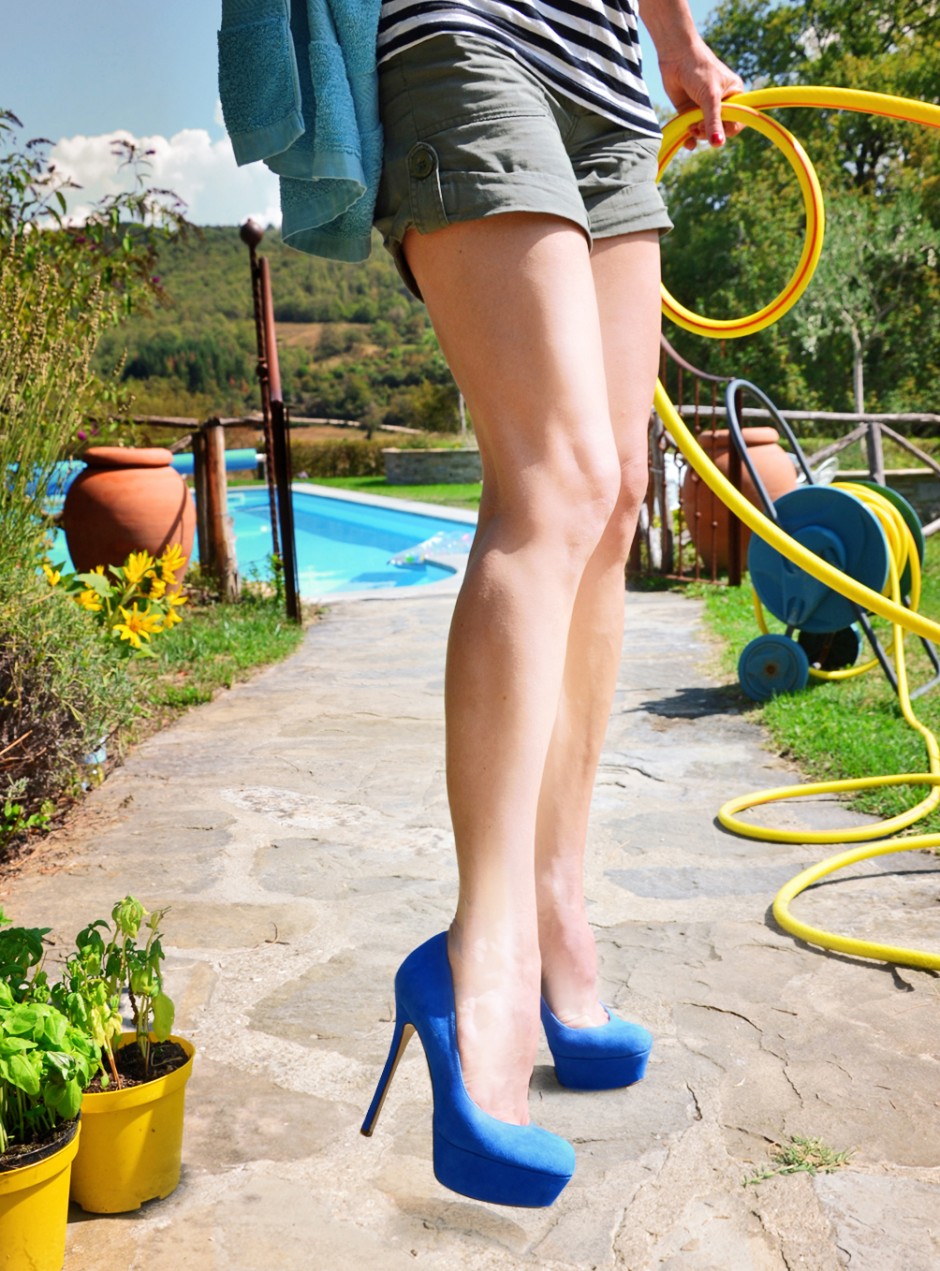 God, vacation is tough.You work all year only to take one week off, during which you find yourself working some more.. Phew.
And I'm not talking 9 to 5 either. It starts early in the morning, juggling fresh Italian bread (crispy crusts are so hard to cut!) with Nutella and coffee (all the work that goes into whisking the milk for cappuccino: gosh!), and doesn't seem to end all day.
I mean someone has to cut the oranges for the first round of Campari Orange (and make sure that the ice cubes are frozen in time), open all these bottles of wines and turn the pages of the Vogue September Issue (916 pages, I'm feeling a "Tennis arm" coming on and haven't even set foot on the tennis court - which of course we have - yet).
And the gardening! Jeez, yes your own garden of fresh mint, thyme, basil, lavender (we need all those for the BBQs and sorbets of course) also needs to be tended too. Luckily I'm here with a great team, all working and enjoying ourselves together... suppose I could get used to this kind of life. Even it's really, REALLY hard.
xxx
Today's shoes are Steve Madden
Like them? Get them!