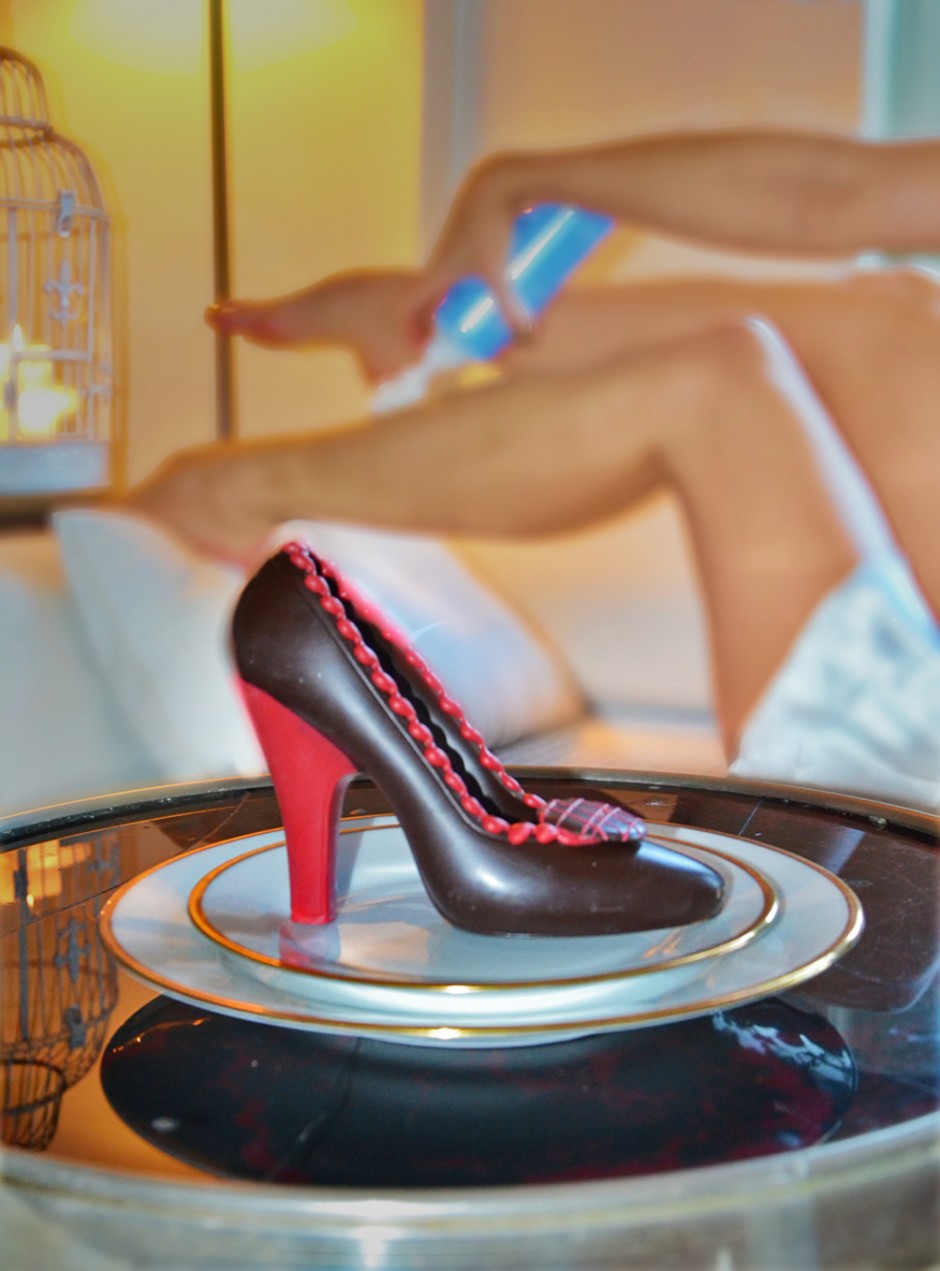 Am truly stunned at how many heel-related and -shaped objects there are, and even more at how they miraculously seem to find their way into my inbox. The High Heel chair (oh no, who wants to SIT on a heel, we'd like to WALK them), the shoe-shaped christmas bowl, the perfume bottle (hmmmmm.... scent of a shoe? I don't know...), you name it - they all find their way to my address even though I just googled the word "shoepidity" to describe them.
Well, but you know, sometimes even the busiest heelalista needs a break from bothering, laying back and relaxing for a moment with: yeah well (no rest for the wicked), a shoe nonetheless. Must admit it feels totally fine to not look like a freak while chewing on a Jimmy or licking Louboutins for a change: the so-sweet-you-could-eat-it-shoe DOES exist!
Sweet surprise on the side: I just found out that you can use whipped cream instead of shaving foam. Totally works. Now dig in!
xxx
Today's shoe is surely handmade and French, but can't read the label anymore because I just ate it.