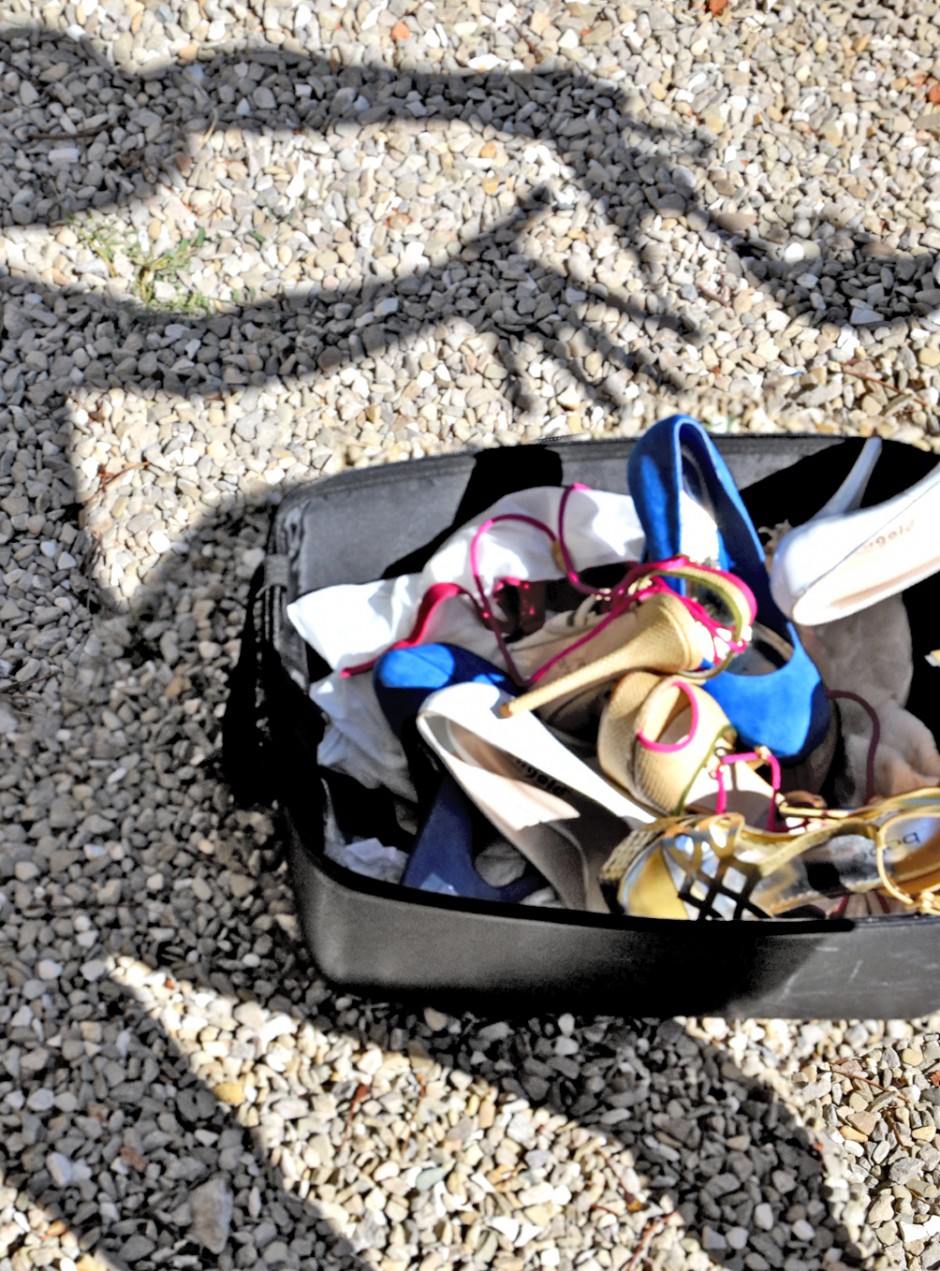 Wohooooo! After a five hour drive up and through the hills between Tuscany and Umbria (note to self: don't drive off-road with a Fiat 500), we really couldn't be more rewarded when finally reaching our destination. 10 friends, one week of vacation and an old cottage nicely tucked on the sunny side of a hill, surrounded by olive gardens, old brick houses and bushes of rosemary the same height as me.
HEAVEN!
In all my enthusiasm I almost forget to open the "magic suitcase" I brought. Literally a suitcase filled with "Shoetation": sponsored and sent by a lovely shop in Vienna (going by the same name), the owner of which, Mr. Lex, couldn't be more enthusiastic about heels than I am.
And now here they are, having travelled 2.770 kilometers, all shiny and ready to be worn for, well.... my pleasure, the amusement of my friends here (who are already picturing me hobbling on pebble between rosmary and basil): and you my lovely readers to....tadaaaaa order them all!
Make (heel) Mamma proud!
xxx
Today's shoes are Shoetation