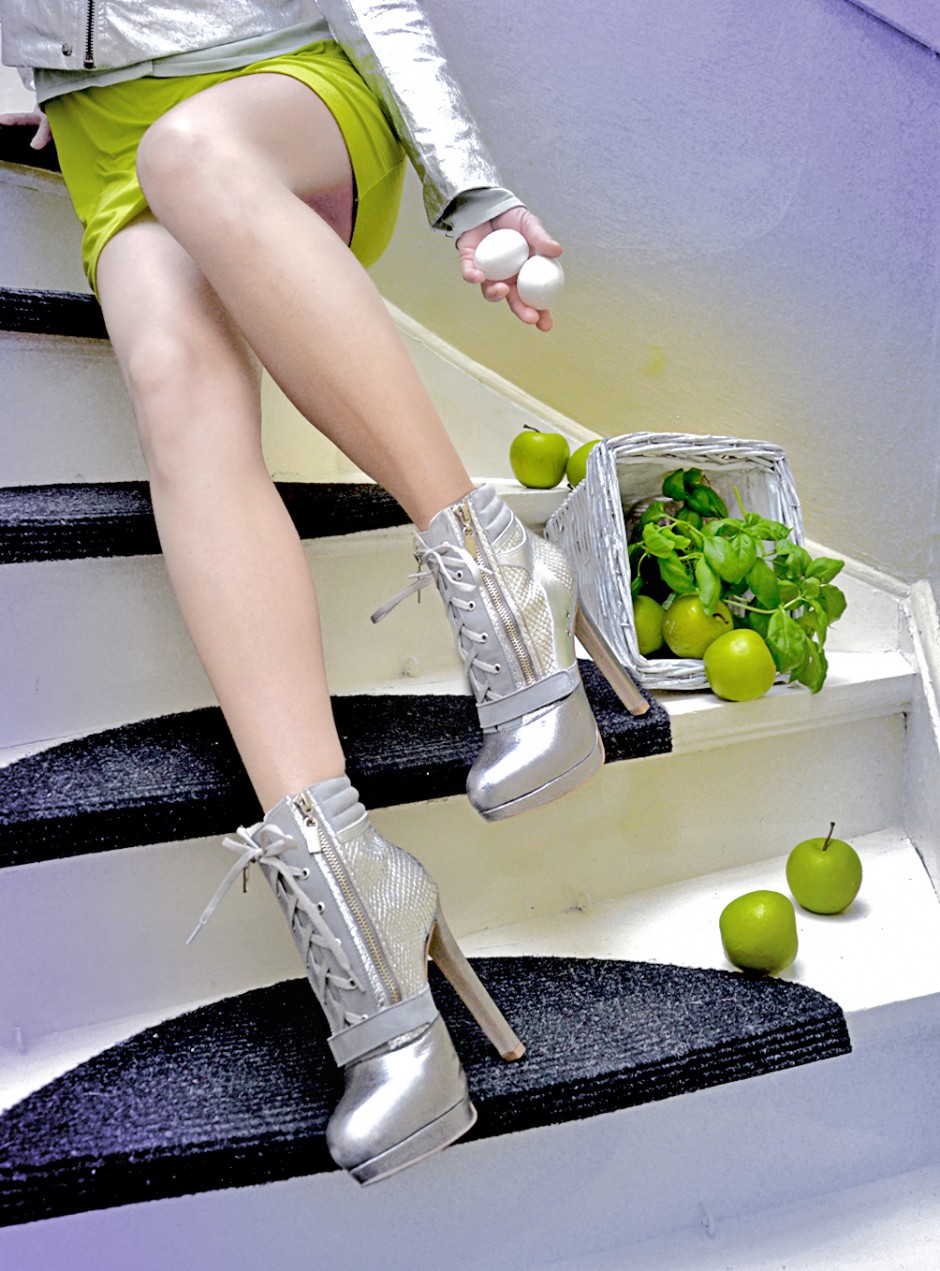 A recent conversation with a friend made me wonder again why we girls always try double so hard to show off more, bigger and better. A bag is only a bag if it's from Chanel, three bedrooms would be just right to call your condo an "apartment" and twelve place settings of Christofle's silver tableware would not only complete your dinner party, but your self esteem equally.
To get there we work our asses off, sacrificing all our precious time (even time we could spend doing all stunt work ourselves) but nowadays even a French manicure is only considered to be cool if it's done by a gay guy called Shawn with glossier hair than yours.
When did bigger became an indicator for better and the attached label a substitute for glee? But then again it's obviously a matter of perspective. Ambition is never out of fashion and I use mine to be able to go heel hunting whenever I sold one of those antique silver tableware place settings on eBay. Nothing wrong with a little "the more the merrier" right? Now off to do that French manicure myself!
Today's shoes are River Island.
Got them for an apple and an egg. Totally recessionista.