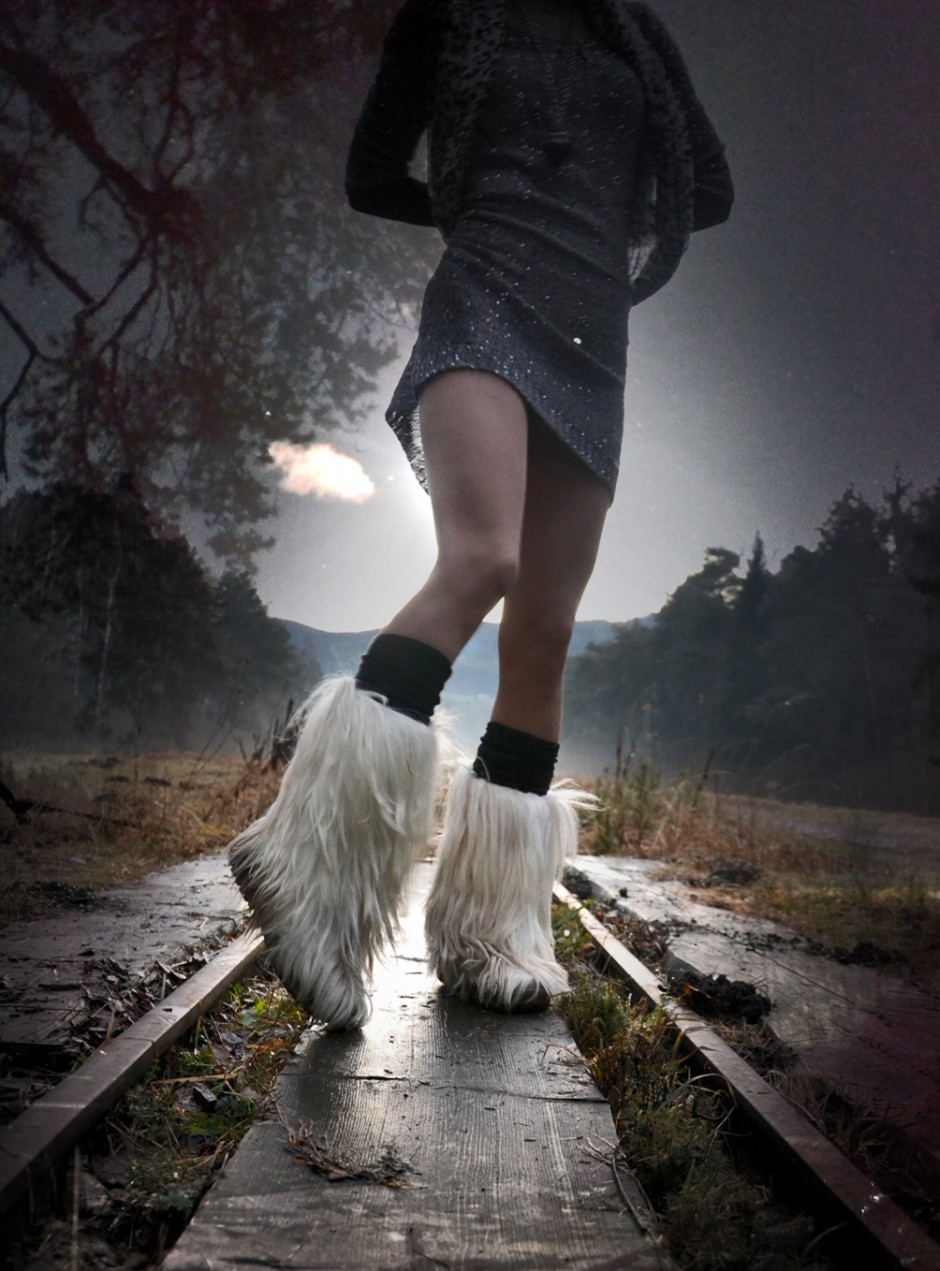 As you must have realized by now, we Austrians love traditions, no matter how weird they might seem. Mainly they are all an excuse to gather, eat, drink, chitchat and spend as much time together as possible (but hey: that's all part of the "celebrate the moment" tradition, which I invented anyway - aka am first member with gold card). Somehow (after all the eating and drinking and chitchatting hours around Xmas) there's an event which completely snuck into my schedule of shining everyday during this year in heels though: our annual hike through the local moor.
Yeah well, I can find some aspects to appreciate: friends, kids, torches and Glühwein in tow we will wait till night (my favorite time of day) to dare on our big trip into the dark, wild and black moor. And if you don't feel like an extra in "Lord of the Rings" by now: I definitely do. There is simply no way to look stylish while breaking frozen puddles of mud, and my attempt to somehow look at least a little fancy is failing awfully (as it does every year).
Just ruined my Escada fake fur boots for good, and well: shall we go back to just gathering, eating, drinking and chitchatting again?
xxx
Today's shoes were *sigh* Escada
P.S.: Never-mention-moor-and-white-boots-in-one-sentence-ever-again-please ----- will you?