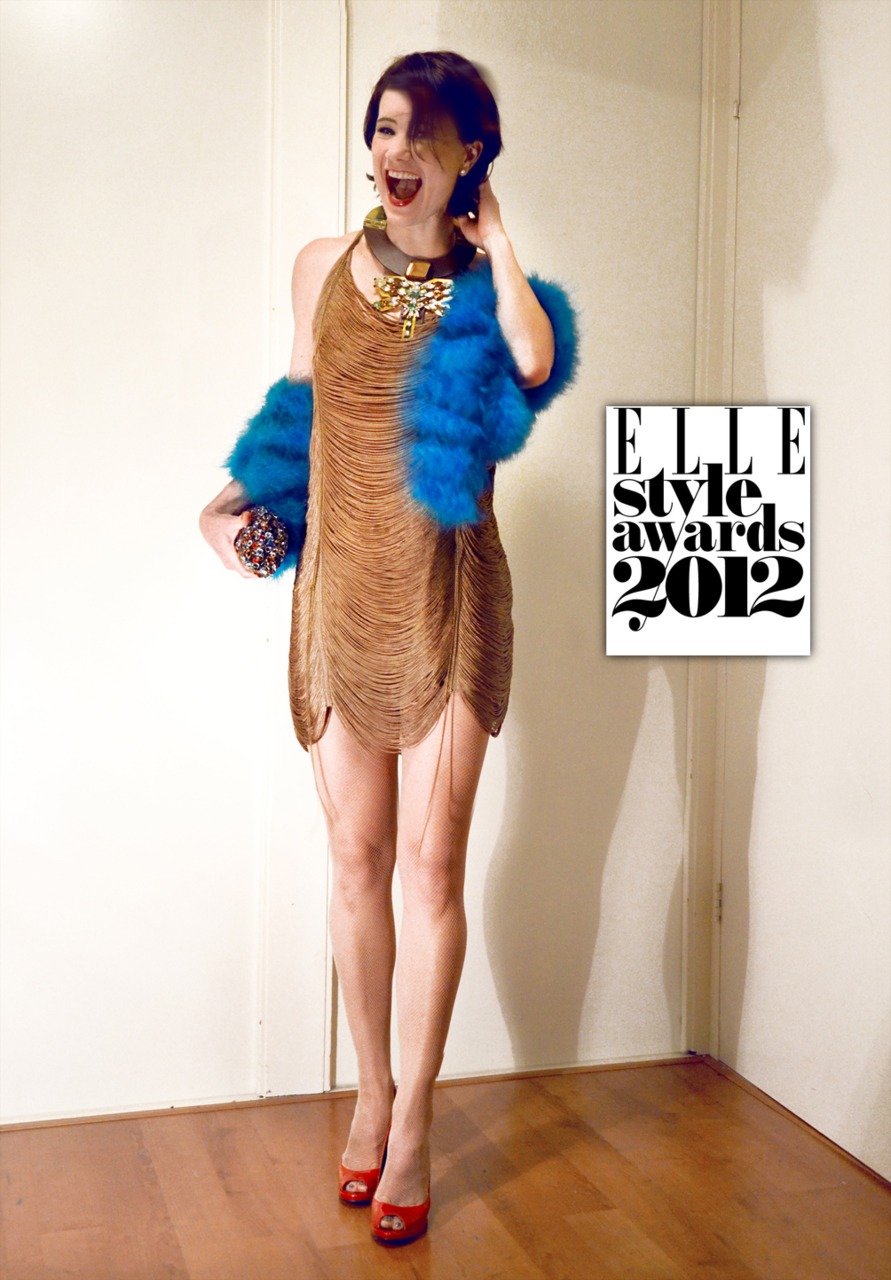 You know, I never really won anything. Like nice random stuff.
Ok: I took part in a "doodle some kites" competition and won a chess book.
I was five.
And when I was eight or so I won a box of Eskimo ice -
(which we forgot in the fridge, so it caught freezer bum and it was of no use anymore).
Not to forget the rubber toy, which I got when I became the 1000th visitor at a food chain. If you are 31, you are really happy with the mascot of a cheap supermarket.
So you see, I need to improve.
That's why I gave myself up for the Elle Style Award Foto Competition.
You know: grab a nice outfit, take a picture of yourself, send it, wait if they post it and then win tickets to the event if people eventually like it.
I'm embarrased and all to ask… but would you vote for me if they post my picture?
I mean come on… a free glass of champagne is a free glass of champagne, right? :-))
And yeah: of course I am ALWAYS wearing dresses on sundays!
P.S.: Todays shoes are Dolce & Gabbana