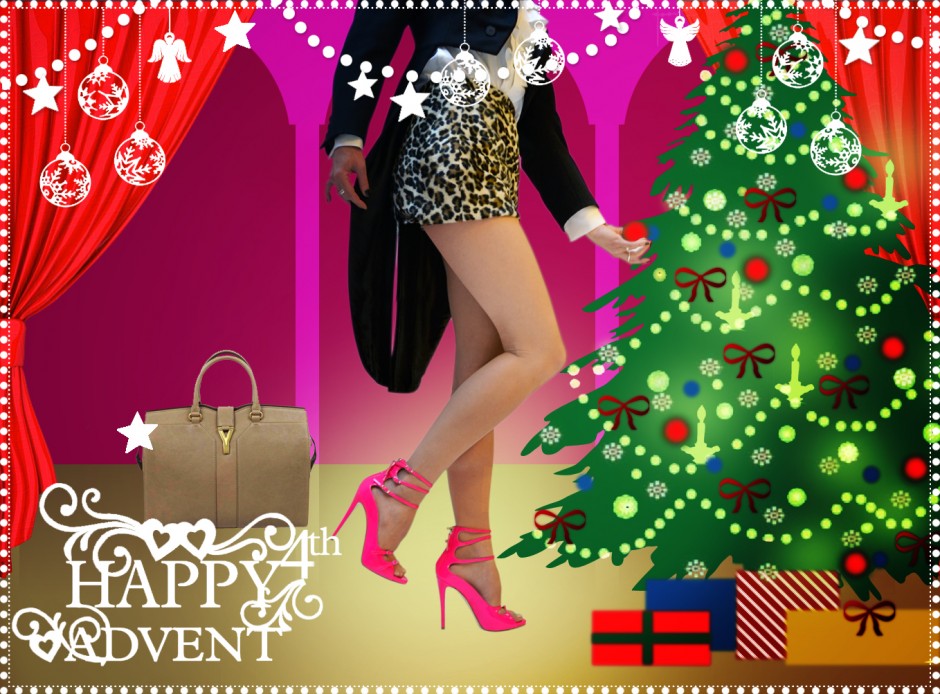 Presents are all wrapped (how I do this every year is a shear miracle to me), High Heels are packed (no clue how I manage to pack too many every year either), it's the 4th Advent and am totally ready to head home to reunite with family. Yaaaaay! Can't wait to throw on sparkling outfit tomorrow (who will shine brighter, Christmas tree or me?) and eagerly await what Santa had in mind to make me a happy gal. Well - with wishlist already featured for 3 Advents, believe he should have gotten the general idea.
Uhmm, on second thought.... there is one thing I really need to discuss. Shockingly figured out that big-comfy-making-you-happy-man doesn't exsist! Sorry to disappoint, but Santa Claus doesn't come down the chimney. And he is definitely not wearing a red-white ensemble. The ho, ho, ho is a no, no no: "Santa Claus" drops the presents on your front door, wears the uniform of your local post officer, and he's not accompanied by reindeer, but (hopefully) a box from your favorite heel dealer.
Only if you were smart enough to order some cuties weeks ago, of course. For all those who didn't: well, Paul Warmer is open today. Just throw on something red and white yourself and fetch something cool last minute. Pffff..... aren't we a little too old for urban legends anyway?
xxx
Today's shoes are Guiseppe Zanotti, and still available at Paul Warmer.%%anc%%
Love them? Get them!