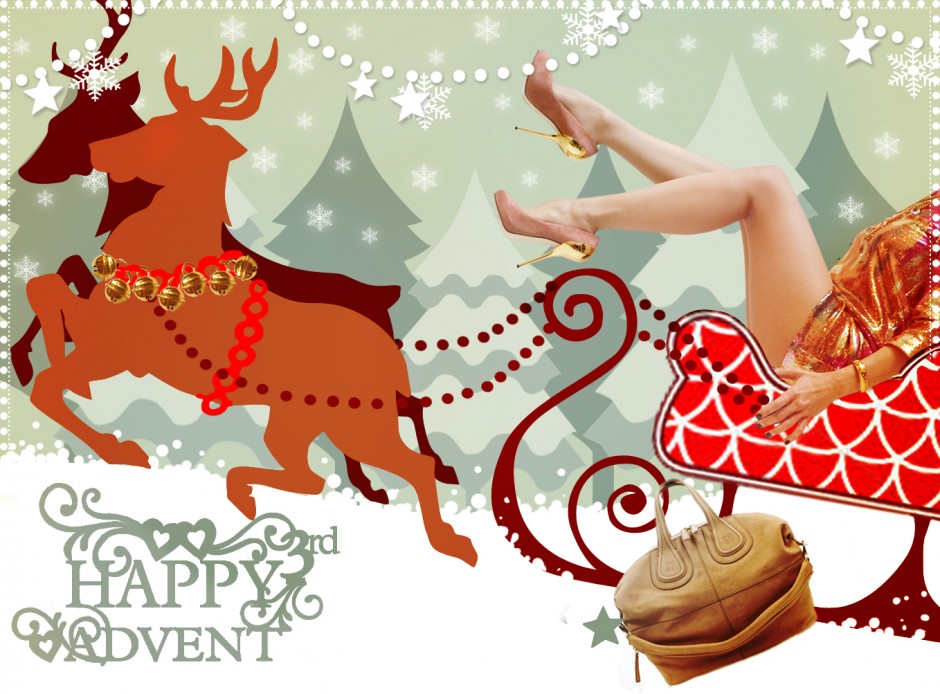 Second to last Advent Sunday and have best intentions to spend this 3rd Advent not only by lighting a candle (aka boring) but going on that outstanding shopping trip to get at least part of my presents done. I knew I wasn't the only one with that idea, but I had no idea the shops would be this insane on this particular Sunday. Isn't everybody supposed to be at home eating homemade cookies and taking my advice from yesterday?
Ok, clearly stressed feet and mind need a little rest and can't think of anything more calming than a quick pit-stop at favorite heel dealer Paul Warmer to complete my own wishlist for the big day. Only to find that their SALE has already begun, and ladies believe me: those four letters are anything but calming. There is nothing soothing about having all your favorite pairs of heels displayed for you to rescue (from other ladies). Glad I sent for my personal "taxi" to escape with one very special pair, and can only advise you to forget your wishlist (aka Santa bringing some heels) and head there yourself. Quickly. It's the third Advent after all.
Today's shoes are Guiseppe Zanotti
Like them? Get them!
P.S.: No animals where harmed during today's shoot