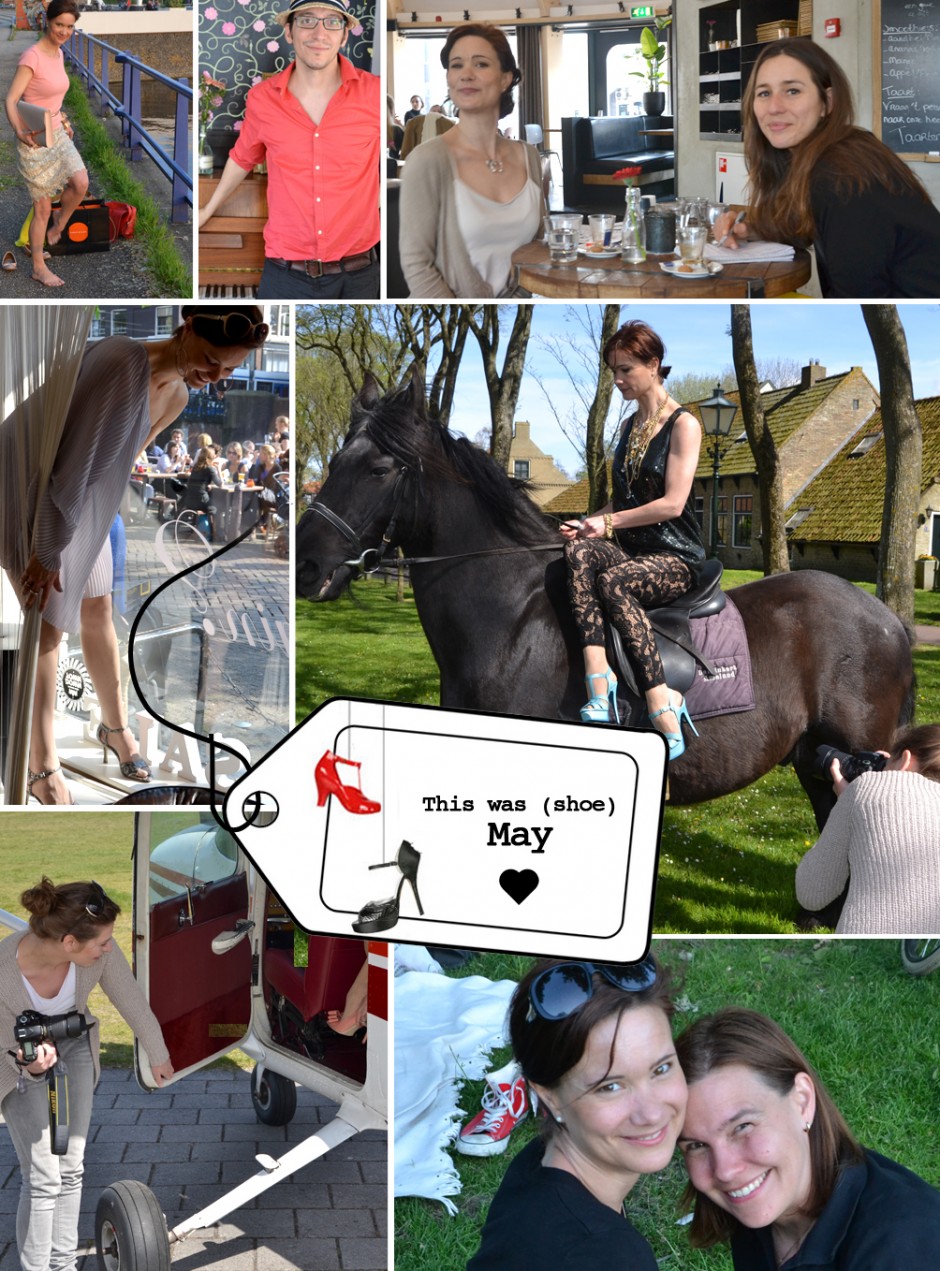 Dear ladies, what a month this has been! Thank you all for inspiring me to take risks and try my best to entertain you, literally on a "high" (aka heel) level, every day.
This month's journey took me from sitting on a horse (and what a stubborn nag it was: no respect for the most beautiful YSL's at all!) to causing a stir on Ameland's "airport" (the landing strip is in the grass! We were almost run over by a plane, completely unaware…) to sitting in a shopping window in front of 30 people fumbling weirdly with my dress trying not giving them a free show.
I had my first official interview since starting this blog (thanks again to Geraldien for a lovely talk), tried to convince my (oh so down to earth) sister of the utter necessity of wearing heels (to no avail), and (again) talked poor strangers into helping me shoot pictures (mostly with success though).
Of all the people who caught the Shoemanic-virus this month (woohoo: and who would have expected that a lot of gentlemen are amongst them), I have to thank four of all the helping hands especially: My boyfriend, who never tires of supporting me (I love you man!), and the lovely Nancy Cornelissen who signed for my favorite pictures this past month.Thank you Nance: you rule!
To all those who are reading and liking and liking and reading:I look forward to giving you a peek in my life running in heels the upcoming month(s). Big X!
Today's shoes are taking a break due to extensive time "on set".