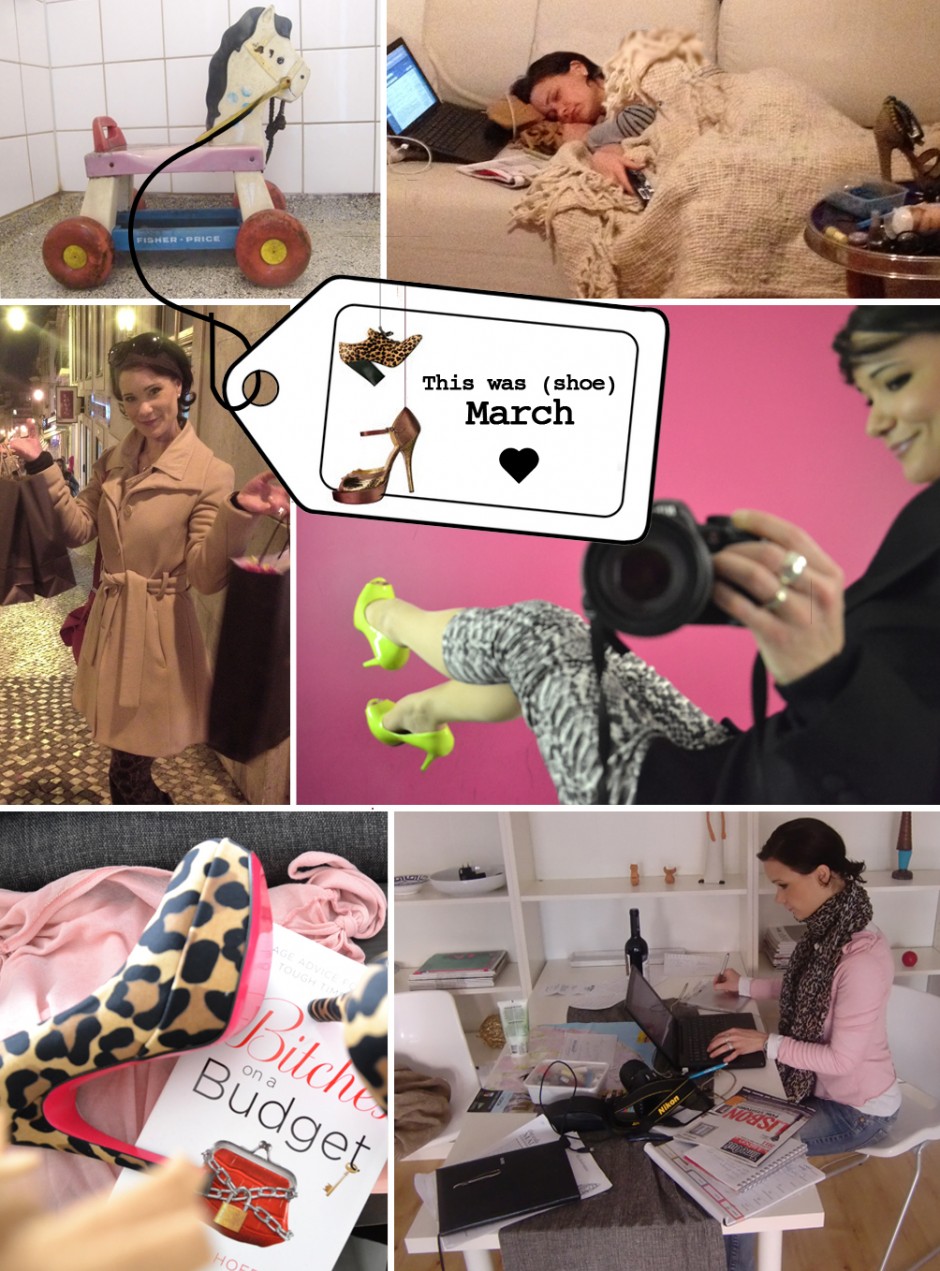 Having ended last month with a big "thank you" for all the encouraging support, I must end this one with an apology. To my friends and family, who all think that I have somehow disappeared from the face of the earth, barely showing my face or emailing or calling.
I am sorry for neglecting you all! It's been a hectic month, in which I have focused on becoming more professional and combining regular work with the passion to blog at a level that I can look back on and be proud of at the end of the year. 
Maybe it's not a bad thing that most of my people aren't seeing as much of me at the moment.
Being so focused on my feet and heels, the rest of "moi" has become very "moa-moa".
My hair is beginning to show trailer trash roots (haha, everyday I think "Must dye hair NOW", only to use an old mascara to quickly fix the worst), all my make up must have dried out from lack of use and the worst: I have started to wear socks constantly when at home. (aaah, reality bites)
But I promise to do my best to become my old social (and pretty) self again and to keep in touch with other people than my editor.
Speaking of whom: I found the best, most lovely, accurate and inspiring one I could ever have asked for.
Caroline….. (drum roll…) thank you for all your patience and time!  You rock!!! (frantic clapping)
Now, next on the list is to find a sponsor.

xxx
P.S.: Today's shoes are taking a break due to extensive time "on set"