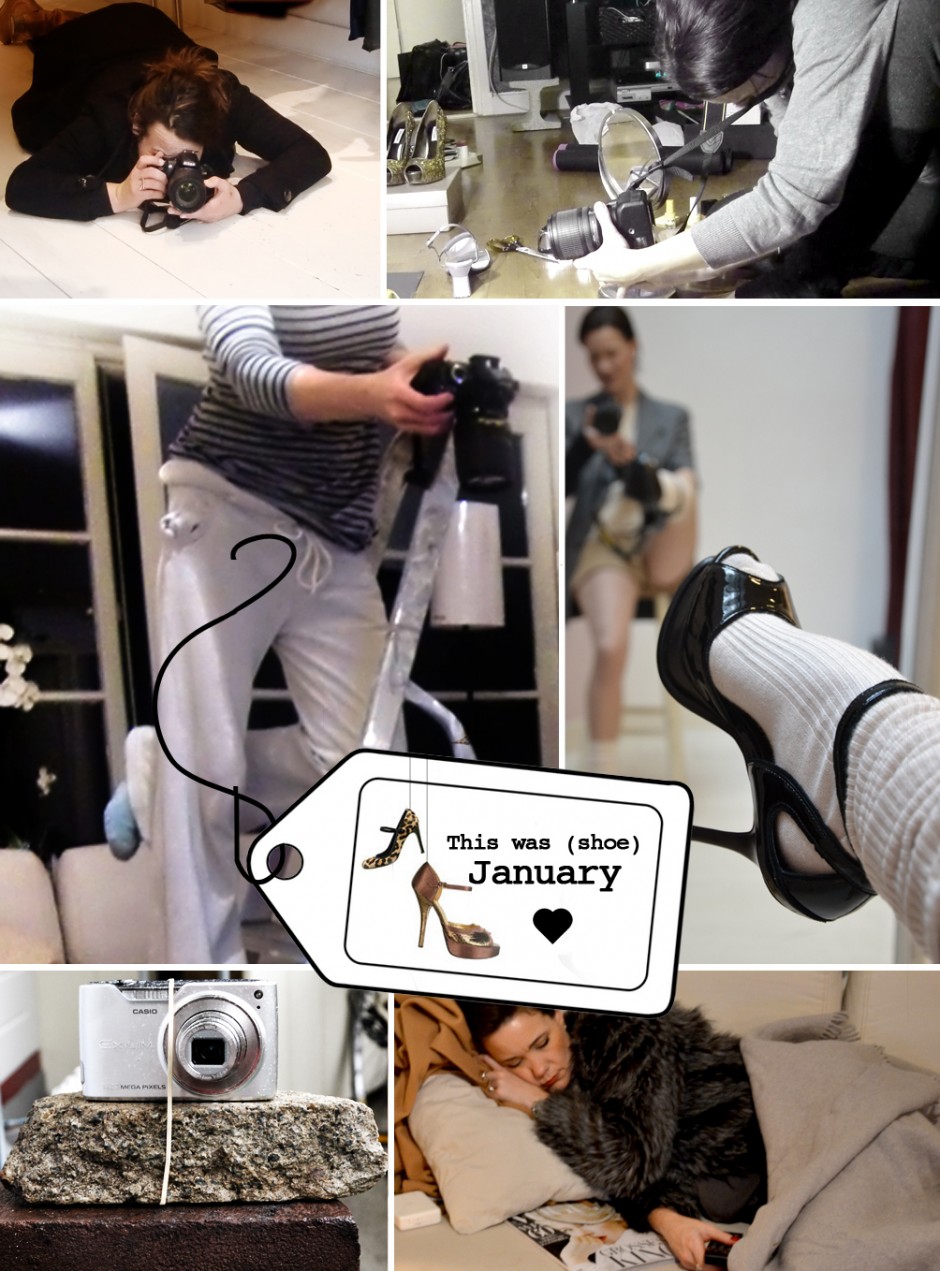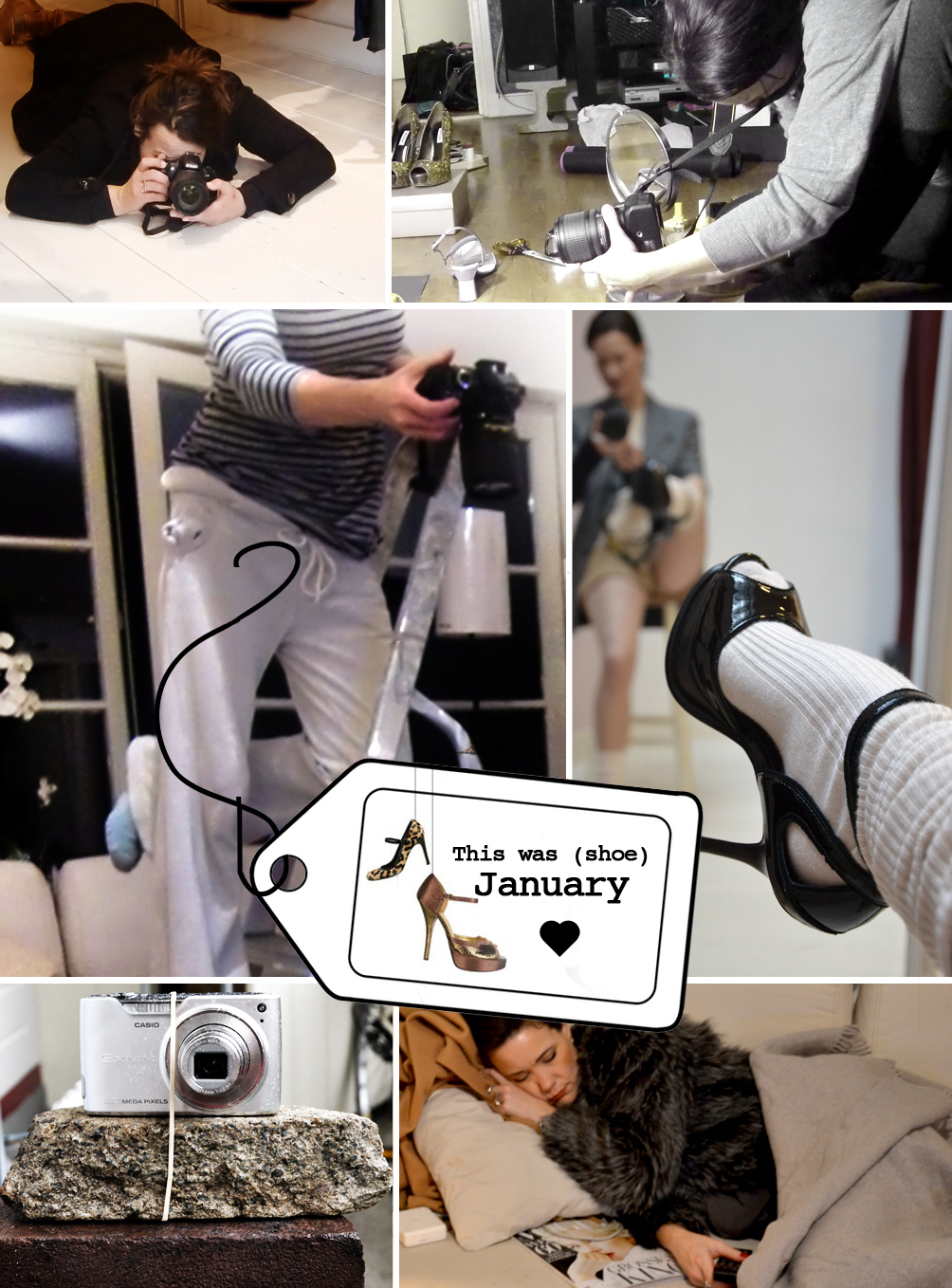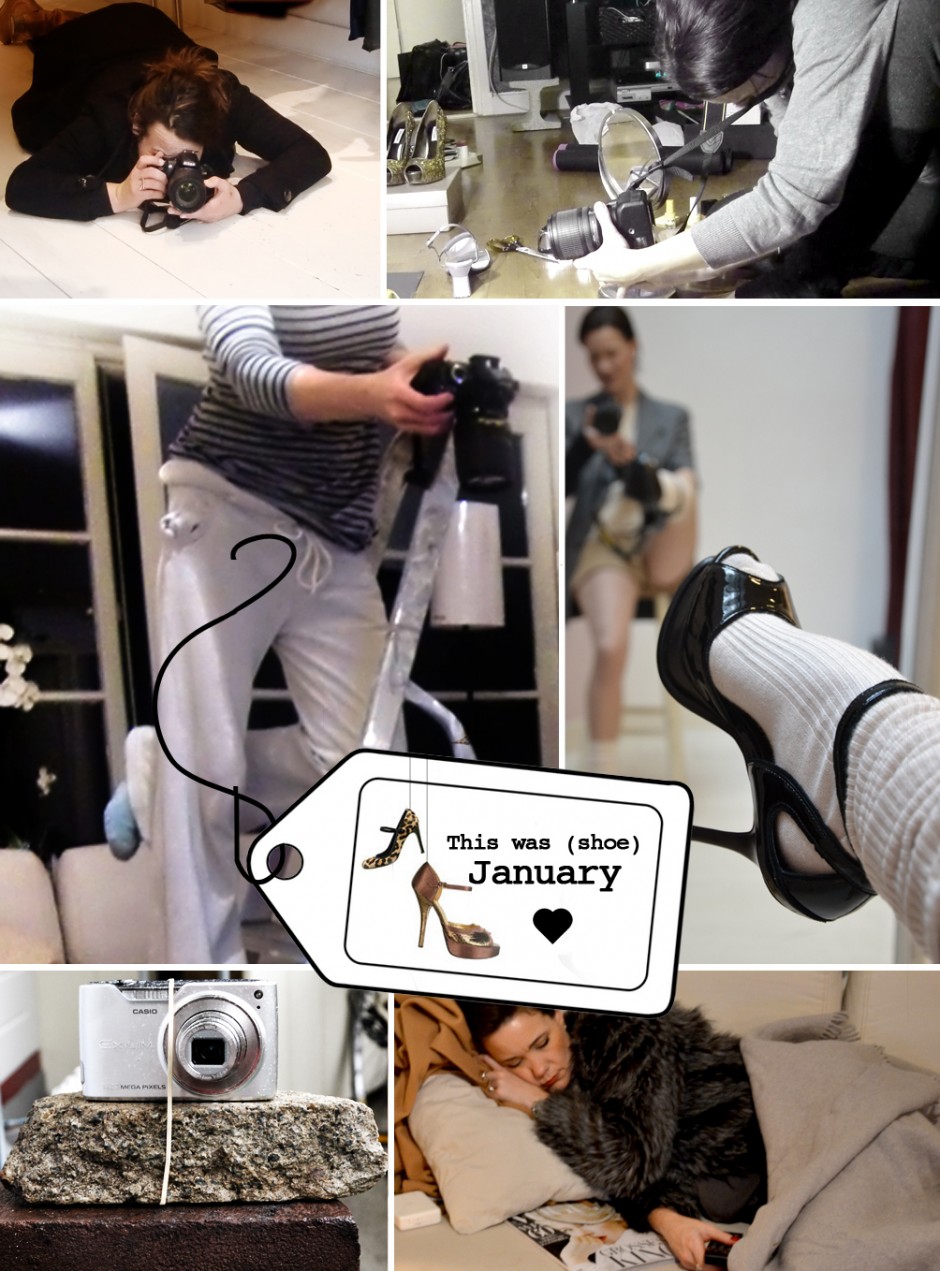 I was almost shocked when I found out that it's already the 31st. I am not good with numbers and so caught in my little world when I'm doing what I love, that time simply flies.
A month ago I started sharing whatever is happening in my life running on heels. And it's beyond whatever I thought it would be.
I was freezing, (for pictures) annoying (the best(!) and most patient(!)) boyfriend in the world, (to take pictures) causing raised eyebrows due complete overdressing everywhere. (Not that I'm not used to that :-))
I sported raccoon eyes and no make up (eish!) to work because I write so much better at night, and couldn't get up in the morning.
I had to fix cameras with rubber bands,  otherwise the wind would have blown it away,
climbed on ladders at 12 o clock at night, ruined heels and leather of my babies (to really wear them during the day), and my shoemaker became my best friend.
I have an utter sleep deficit, and a non stop muscle ache in my legs and belly (well, you try to lay back and hold legs vertically while fumbling with a camera to get a good shot) but an indescribable pleasure every day when I'm doing all that and writing down what is happening. ( I will need an editor though :-))
The best thing so far?
I lost 4 pounds without even noticing.
The worst thing?
None of my friends call me anymore for updates because they all read them.

Thank you all out there for an amazing month,
I'm looking forward to 11 more months of writing.
xxx
P.S.: Todays shoes are taking a time out due to "on the scene" pictures