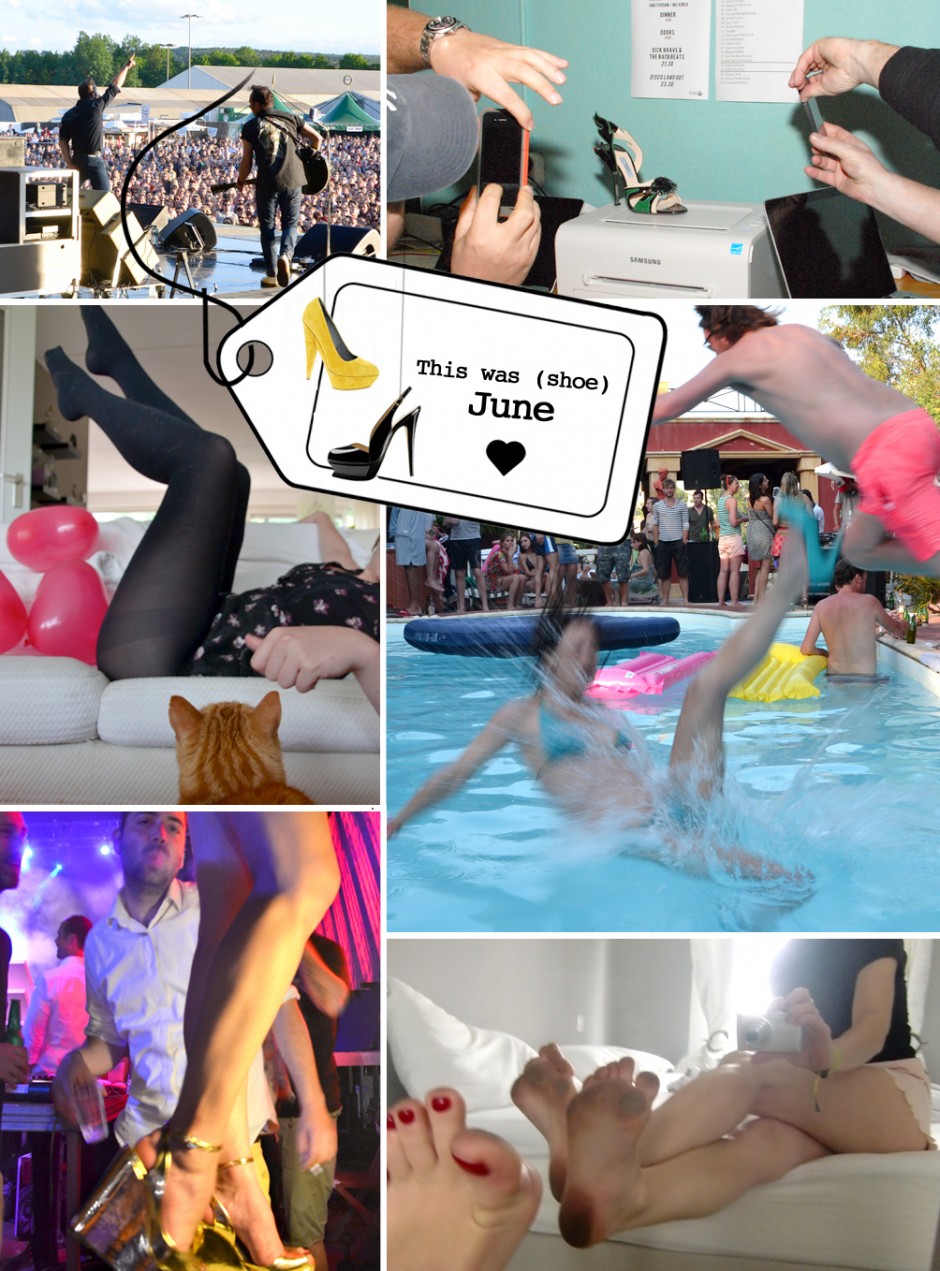 Two words to best describe this month: Party and madness.
Or Madness or party. Well, Partymadness maybe?
So many birthdays to celebrate, concerts to go to, tour-busses to jump on (ok, just one: am picky :-)), and the parties, the parties! From Germany to France to Amsterdam: my heels have travelled a lot this month, causing a stir onstage and backstage, amongst animals and people alike. Feeling very much the jet-setter and celebrity spotter, I shared the backstage with Lenny Kravitz (hell yeah, breathing the same air) and had my name written on a bed in a nightliner (very aware though it might have been replaced the following night with a "Pamela" or "Nicole":-)).
I loved partying with so many dear people, some of them from around the corner, some of them from Japan, South Africa, or the USA (who I hadn't seen in years!).
So many stories to share, people to catch up with, so much laughter and god, the booze, the booze! Am realizing though that "the aftermath" of partying like it's 1999 has became a lot more difficult: apparently it's 2012 and am really not 16 anymore. But every minute of it, even the hangovers… all worth it.
Thank you all out there, for supporting me, inspiring me, spreading the (shoemanic-) word and making my world so rich and write-worthy. I can't wait to find out what the next months will bring while running in heels and hope you will enjoy too.
Big Love,
xxx
Today' shoes are taking a break due to extensive time "on set".