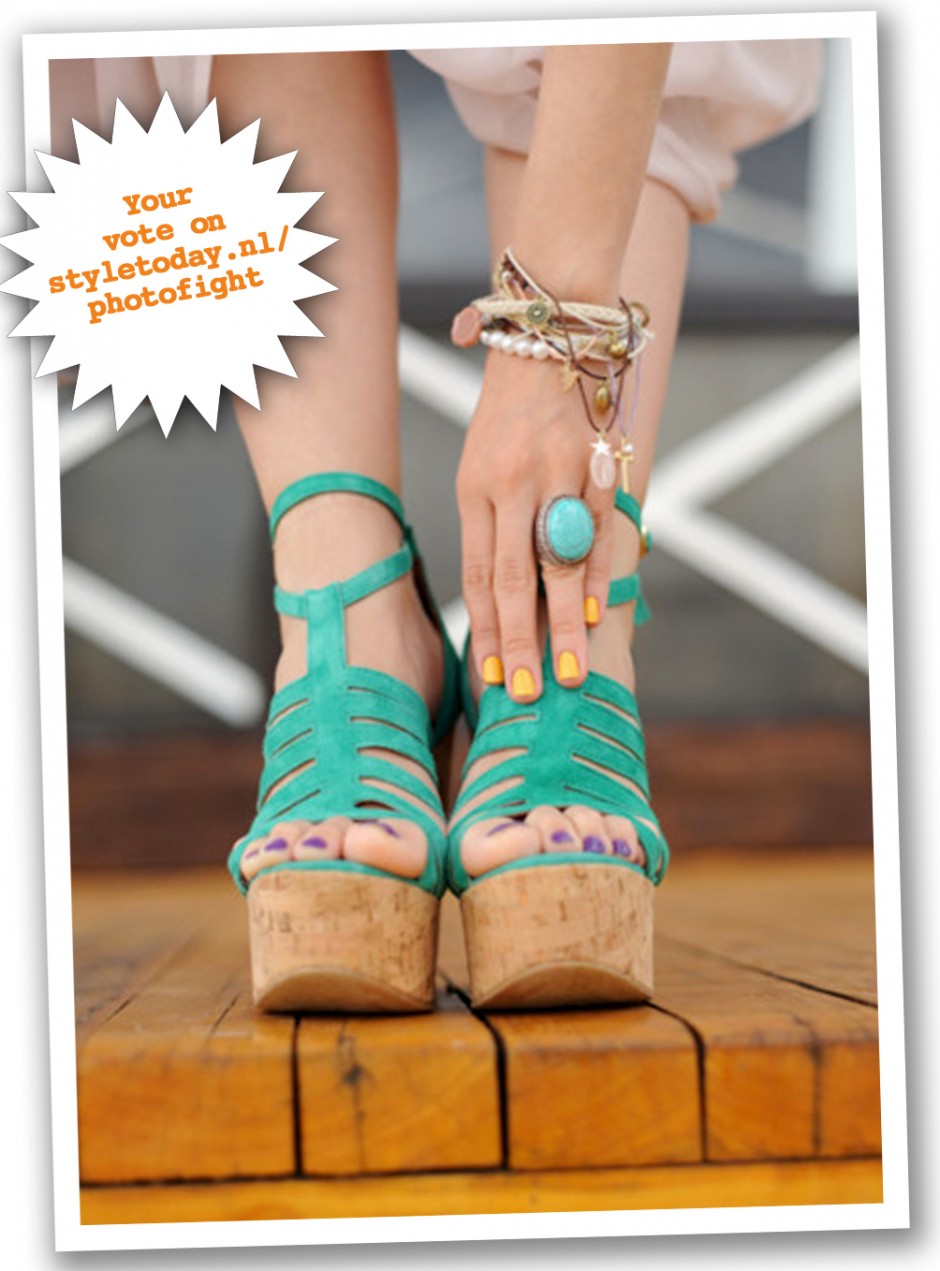 A couple of weeks ago my personal assistant (aka Mac-intosh) reminded me of the deadline for a special event created by Style Today in cooperation with Sacha.
The topic is (as you can probably imagine) very Shoemanic: and when something shouts both "win" and "shoes" from my screen, it's obviously a combination I can't resist.
So I found myself up almost all night, uploading pictures of my shoes (happens I have a few… :-)), dedicated to win the first prize of five years freebies (aka free heels) at Sacha.
Since the voting battle started today I just found myself clicking through the results of 217 other heel-enthusiastic ladies (warning: this will last your entire lunch break: but hey: it's all for the heel-cause darling, just try not to dribble on your PA (aka keyboard).
Decided to dedicate today's post to my favorite photo, added by Tanith van Kammen: a picture I am actually jealous for not having taken myself. Love the colors, the styling, the heels the photographic angle….. oh wait! Am totally torpedoing my own entries!
But judge for yourself: you can vote on http://www.styletoday.nl/photofight.
Have a happy heel-clicking day!
xxx
Today's shoes are not mine, so I can only guess
(which would be totally un-heel-professional)