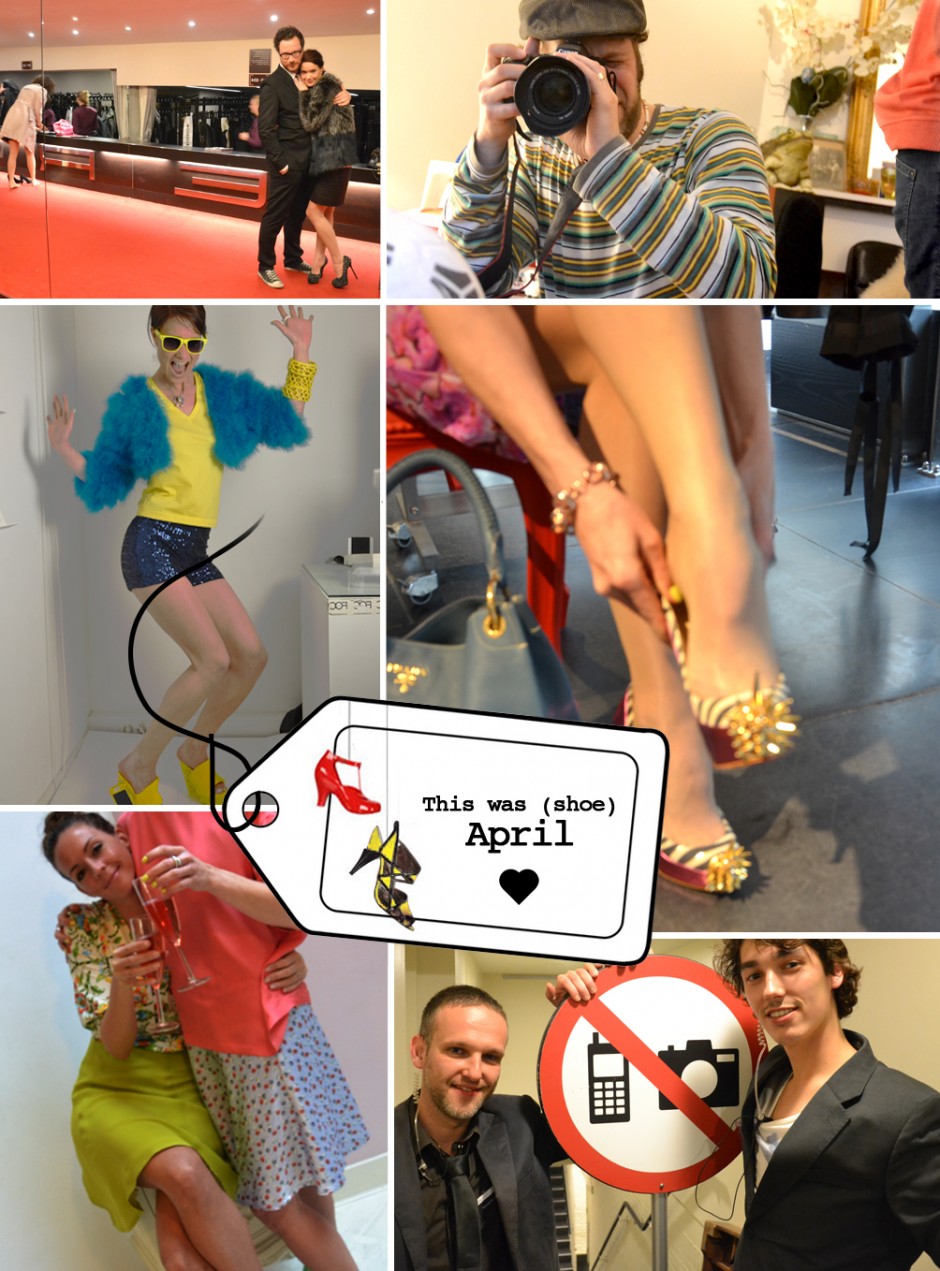 From churches in Bavaria to backstage venues in Amsterdam: this month seemed to be one filled with sneaking sky-high heels into seemingly impossible locations for a photo shoot. Sometimes a lot of fun (think ADCN Gala), sometimes a little awkward… Now 4 months into this "Shoemanic" project and I am still balancing on heels, with perhaps the occasional stumble, but I do manage to get a picture done every day.
Shooting the photographs and writing have become such a staple in my everyday routine, that I sometimes completely forget how weird it must look to outsiders, seeing me fumble with my self timer and jumping in a puddle a 100 times, or building up a set in the neighbor's garden (I will never forget the look on my sister's face when she saw me carrying away the crates of beer plus the entire easter decoration she was preparing for her party). A blast mostly, sometimes hard, sometimes awkward and always challenging: I sincerely love "working" for my increasing number of readers.
Specialspecialspecial thanks to my friend Sabine (who you have met via shoe-Skype earlier this year) who never tires of liking post by post (which delights my day, every day!) and a big thank you (!) to all you lovely ladies and gentleman who read and check out the pictures and spread the Shoemanic-word.
With the first third of the year done and two more to go: I am so looking forward to them! Hopefully you are just as curious as I am to find out what the rest of this year will bring while running in heels.
xxx
P.S.: Today's shoe's are taking a "time out" due to behind the scenes pictures
P.P.S.: I have never bought as many new shoes in a period of 4 months as I have this year.
So dear Sponsor to be: I know you are out there, please do not hesitate to contact me any time 😉