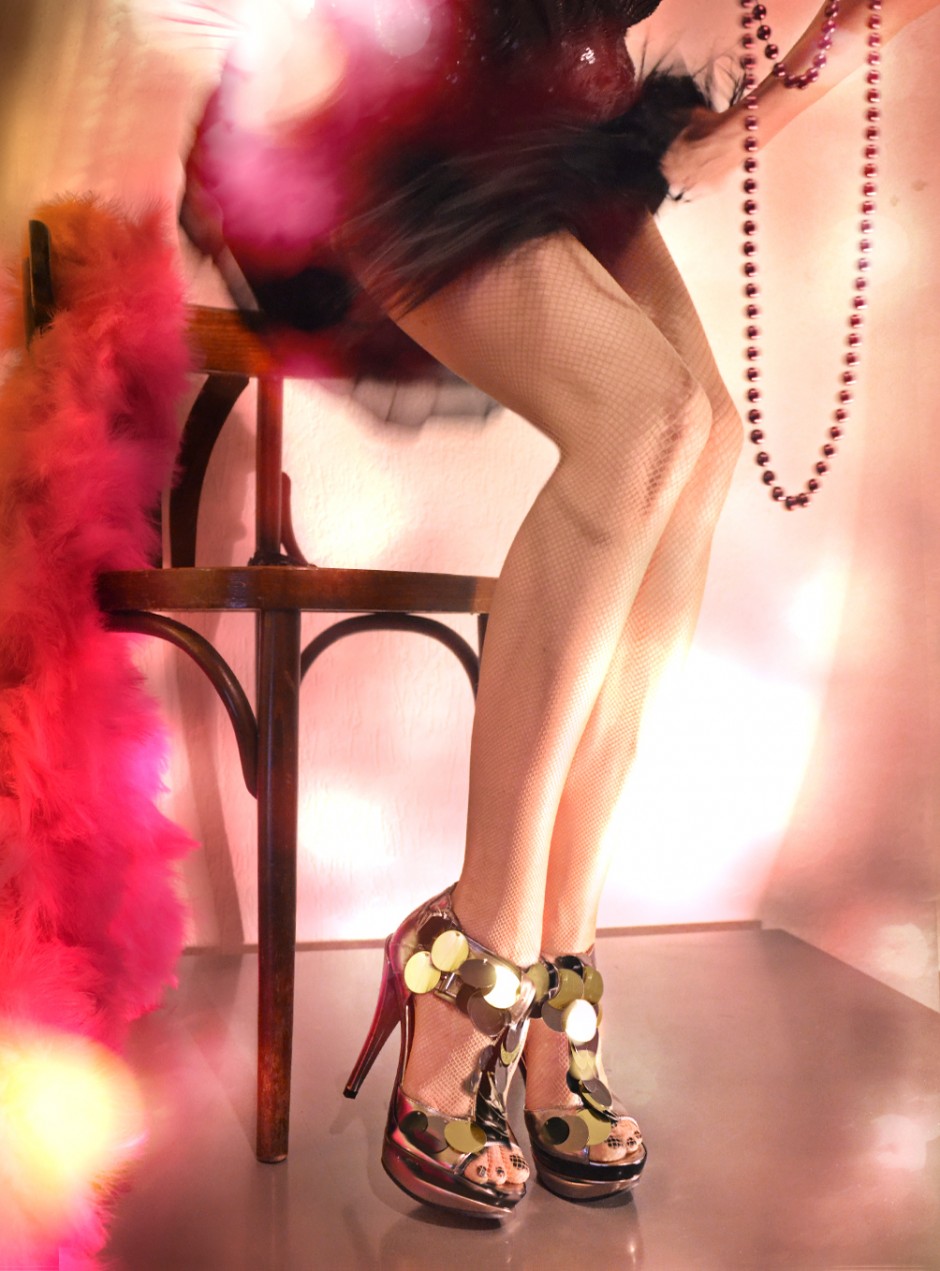 It's my last day of hunting the streets for this year's spring trends (shoe wise, my dear ladies, and all for you) and I find myself a little exhausted. Having run crisscross through town this week (in- and for affordable heels), today's theme is as daunting to me as its origin.
Jazz freaks me out. And rather makes me want to run away (quickly, so it would have to be in flats). But I suppose if today's brief would be renamed "Roaring 20's" or "Art Deco" or…. let's just say "Gucci": I am all in.
Keen on finding some fringe, sequins and glamour, I enter (carefully looking left and right: I may be on a bitch-on-a-budget-mission, but I still have a reputation to lose…) a Moroccan store in my own hood (next to Bakery "Hicrit 1" and Döner "Masoma"). The "SALE" signs and cheap boot shelves on the street make me shudder every day when I pass by while doing grocery shopping, but having learned from my past week I thought I would give it a shot.
Turns out the shop is VERY Jazz. Worse than I thought (best intentions) and while I try to get through the pain and just find my way out: One chord, one right tune, ONE RIGHT SHOE. Something I can work with. Something that (with a little work) will do. Isn't that very Jazz? Interpreting? Give me some sequins, I will stitch them onto this find myself! And then marry the night… It is Friday after all.
xxx
Today's shoes are…ergh… made in Japan (they are not even labeled).