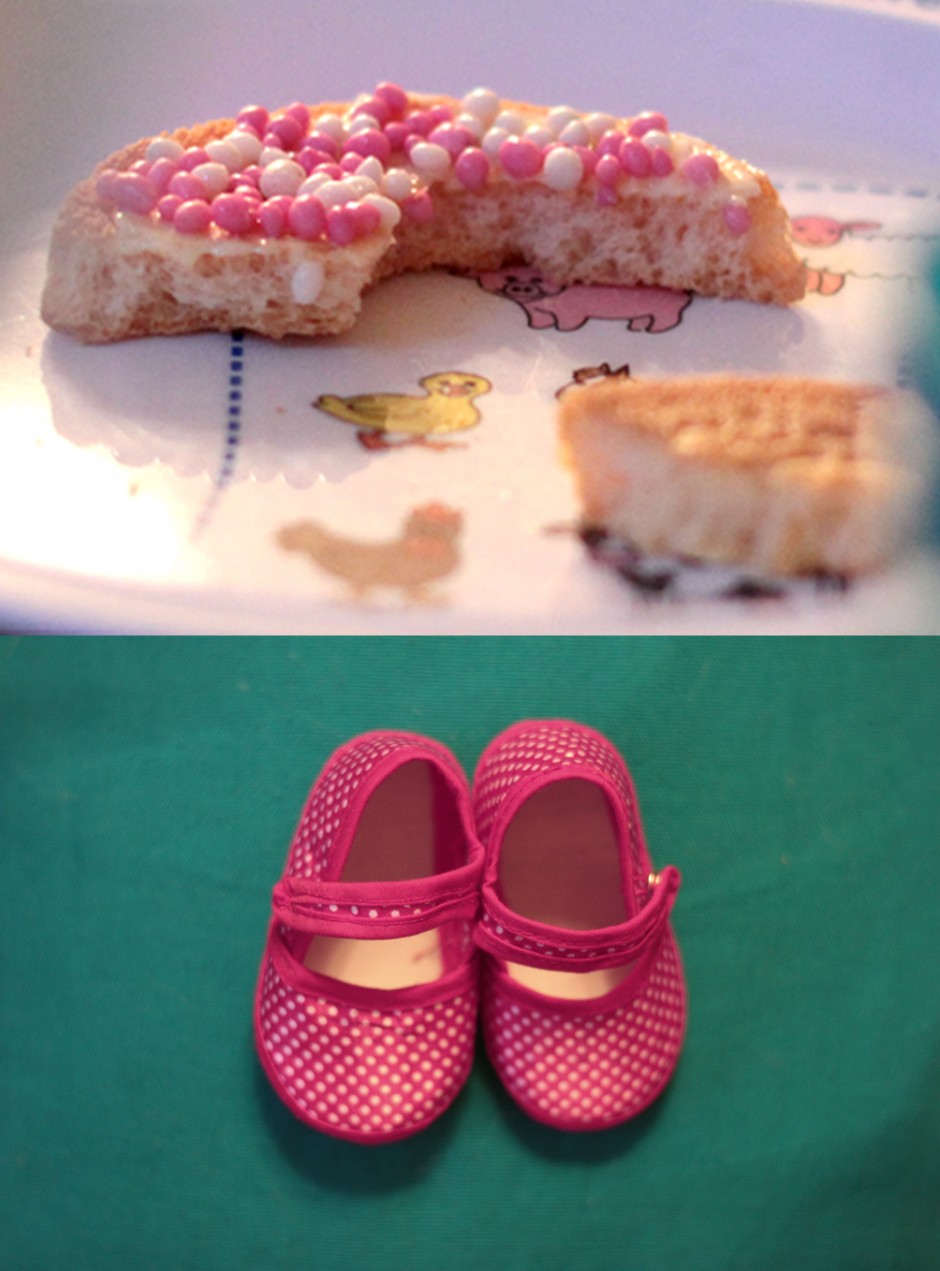 If I had to describe myself I would probably use a lot of -aholic's to do so.
Yes, if you are looking that up you will read that this suffix can be added to a subject to denote an addiction.
Ok - shoe-oh(!)-holic, that would be obviously an addiction to me,
but other than that I see this term more to describe the fact being utterly devoted to something you don´t wanna miss in your life.
So you may add "friend"- "life"-, "love"-, "laughter"-, "work"- and "beautiful things in life generally"-aholic (yep, add shopaholic!) to get the full picture.
Yesterday though I learned that its very likely that I will become a "Wendela-holic."
We were visiting Niels and Jolijn to greet their new born daughter for the first time,
and although I'm the type of gal to squeak and freak if I see a pair of Jimmies
(MUST touch them and hold them and caress them), I´m not really good with babies.
Having said so, I caught myself doing exactly that with this little sweet creature.
So tiny and cute and perfect! So small feet! (what do baby's have: size zero? I know people who would kill for that

She´s called Wendela and if that doesn´t sound like some future wonder / fashionista / super model in your ears: to me it does.
You better get prepared to see a lot more polka dot´s and rosé colours this spring, as I intend to go shopping with her as soon as possible.
Welcome to the world gorgeous little girl,
I hope you will grow into a size 7 so you will be able to wear my precious shoes
when I´m ugly and grey and on orthopedic footwear.
xxx
P.S.: Todays shoes are HEMA