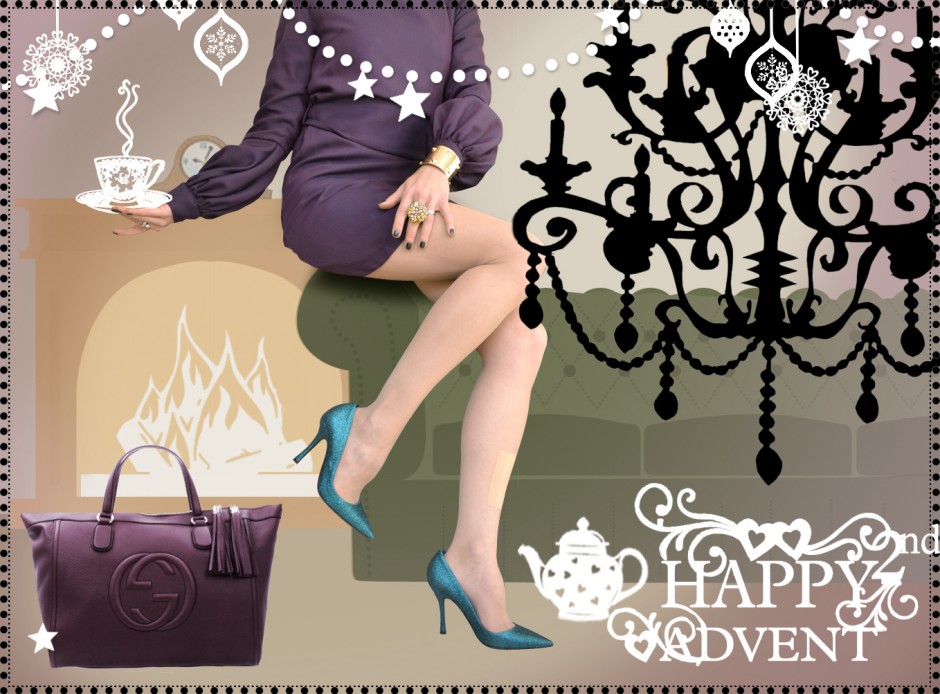 The second Sunday of my advent special has arrived, and am getting in the mood. Clearly the weather recommends staying inside, somewhere warm (hot I must say, if I look at my heels). We've already had the first snow (aka utterly romantic), just a pity it didn't last. What is lasting (and increasing) though is the anticipation for the 24th (ding dong, it's not the postman but Santa...) - and the amount of oliebollen consumed. Of course. But hey: December is the month of love, and some gained love handles as an accessory seem fair enough to me. Who can complain anyway when stocking up on love - and speaking of it: who wants to move from the couch and go anywhere other than right onto the net for the ultimate Xmas wishlist (aka loooooove to dream away)? Right.
So let's go girls: light your second candle, snuggle up somewhere nice, get your laptops out and check PaulWarmer.com. Only 2 weeks to go to let Santa know what you really want to unpack under the Christmas tree. OK. Let's have some more oliebollen too then, shall we?
xxx
Today's shoes are D'squared
Like them? Get them!