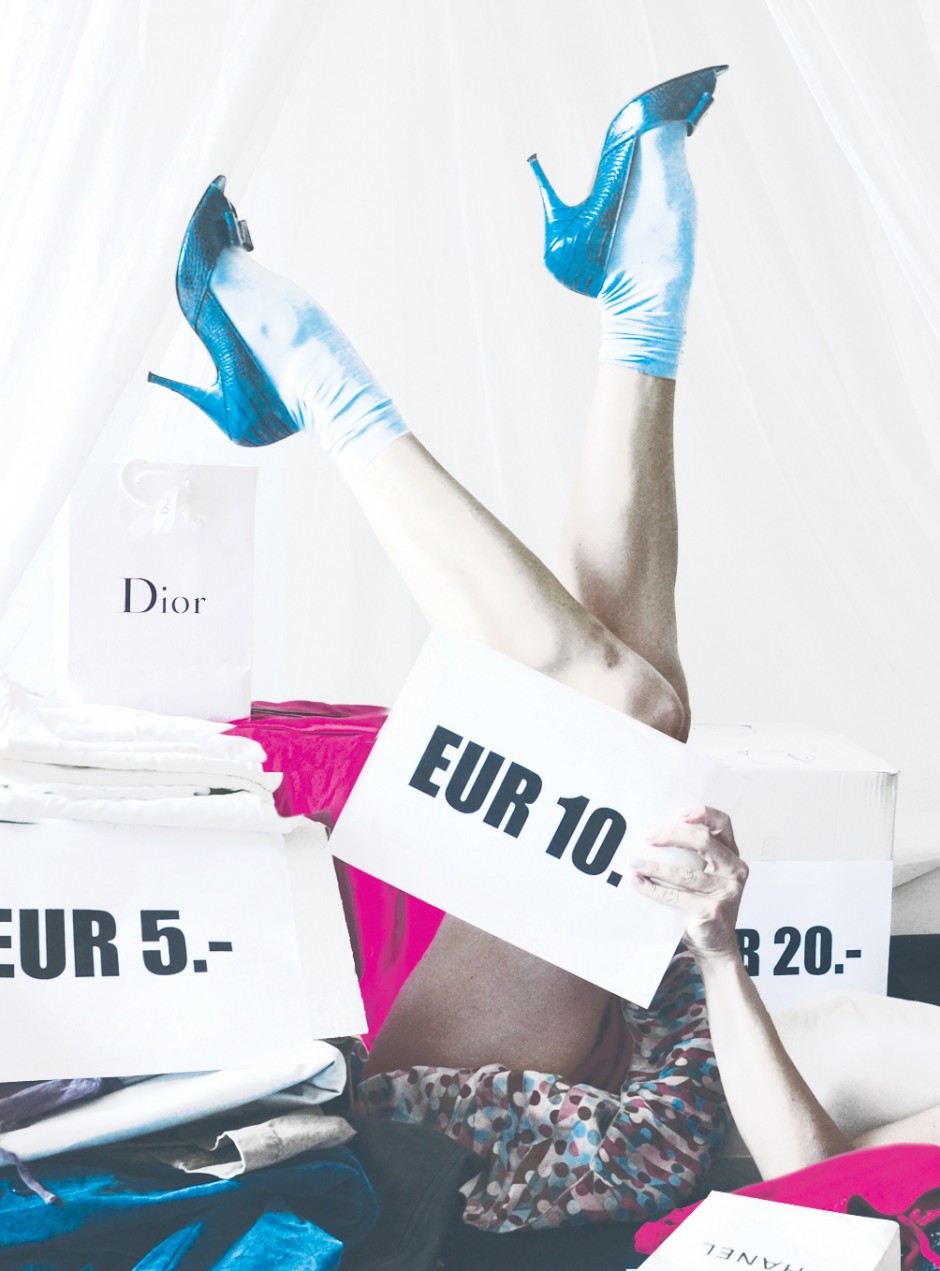 Walk-in closet is almost bursting… have been doing a great job over the years of collecting not only shoes, but apparently every single piece of clothing I have worn (or mostly even: haven't worn). I need to store everything in boxes, in which I never seem able to find anything, so all the beauties are sleeping, waiting to get out one day.
Well, this very day will be tomorrow.
Have decided to drag myself - in flats (eish!) - and man a stand at the IJhallen flea market (Amsterdam Noord) for the day. The perfect way to make room in my house, and other gals happy with cheap thrills. We're talking (weren't that cheap back then) Dior (limited pieces), YSL (one piece) and a lot of unworn Mango, Zara etc.
As we speak, I'm busy separating Designer from High street items. 
Hmmm, shall I really get rid of my Escada suit? Worn once, needs to go (heart bleeding). The Armani blouse then, keep, keep, keep, *sigh* must go too. 
And my *sobb* Dolce & Gabbana trousers (way too big, why did I buy it in the first place?)……. *sobb*sobb*.
Need Prosecco immediately to wash down pain of parting (Am secretly holding aside never worn Marc Jacobs skirt and Jonathan Saunders dress though… or should I…….). Never mind. If you are curious and up for scoring some cool "new" things you all must come: will be selling shoes too!
xxx
Today's shoes are ZARA