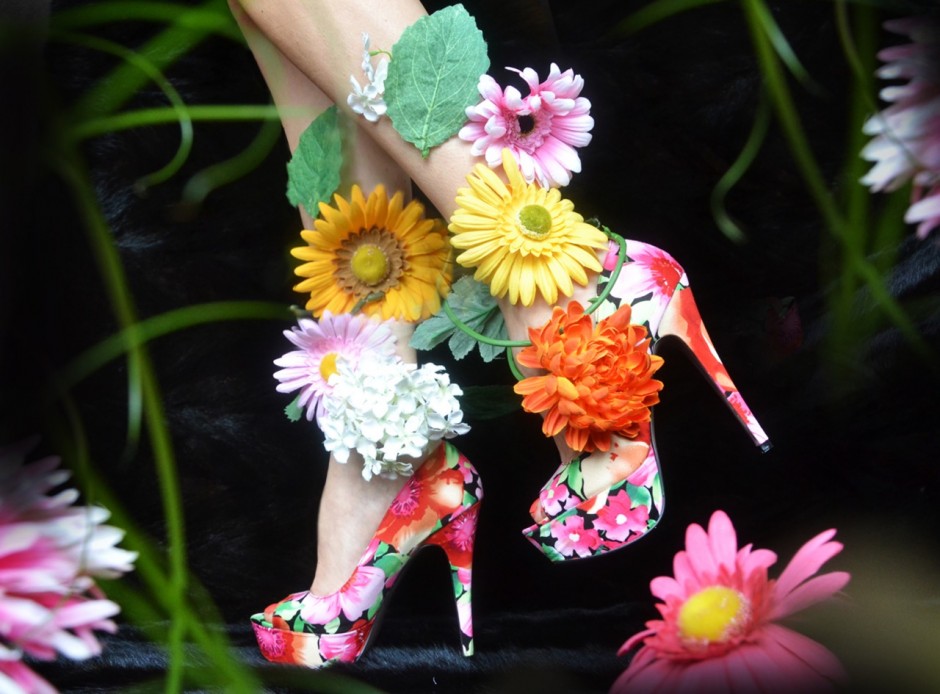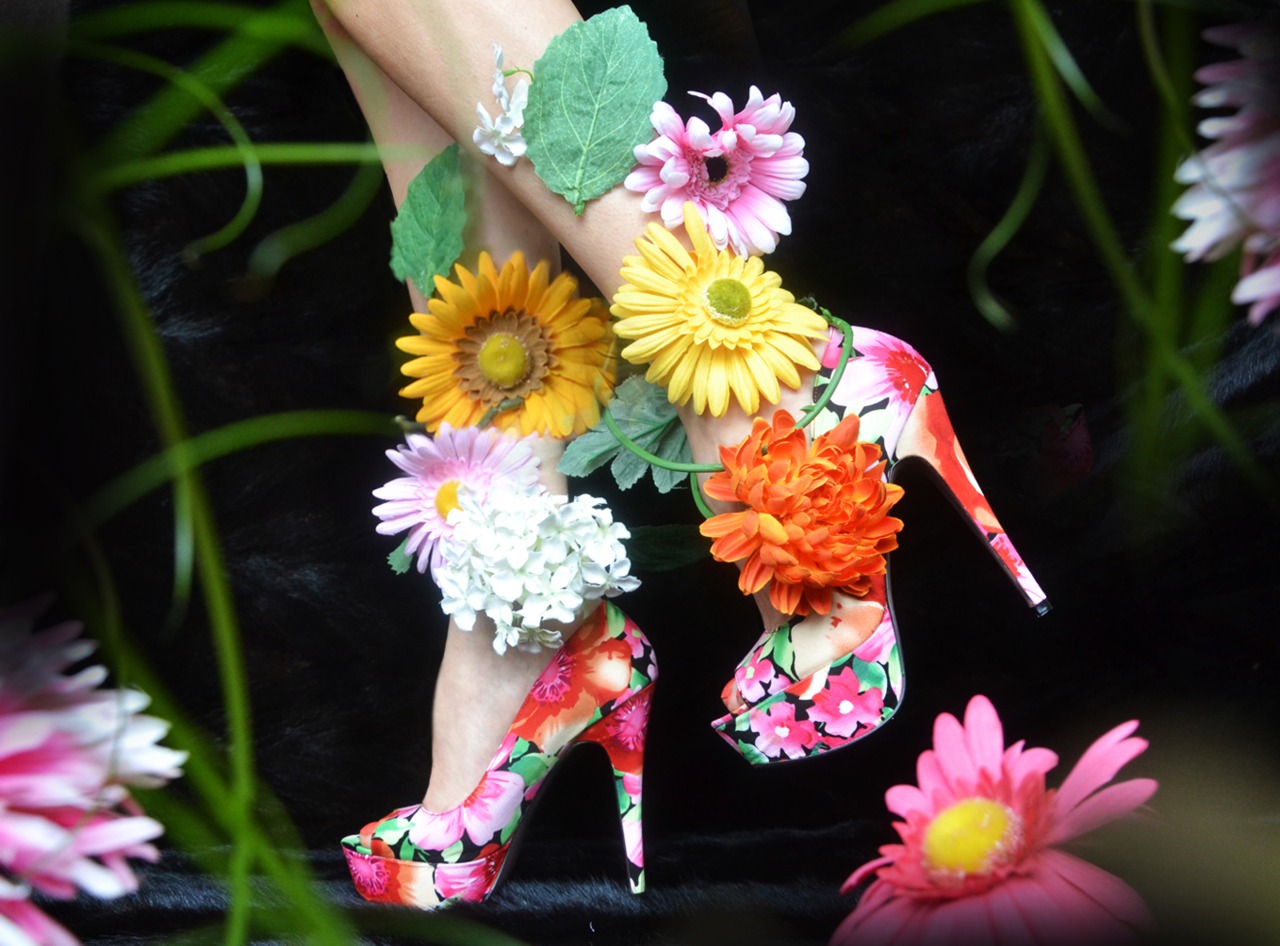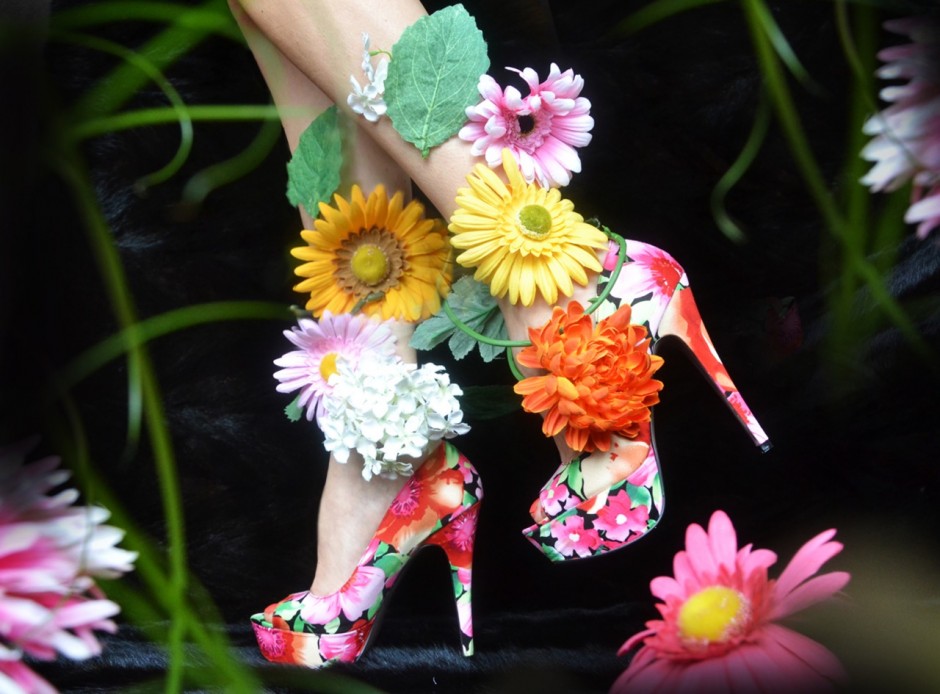 There are a couple of themes in fashion which come back every year.
For winter that would be the continuous reinterpretation of black, grey and off white,
and for summer something that, unsurprisingly, makes us ladies cheerful (especially when it comes from Fleurop and carries a card): flowers.
Since the runway is going crazy with floral elements (I reckon the designers either spent a night locked in at a botanic garden or got high on some "floral ingredients" themselves), my inspiration for today will be the absolutely stunning Blumarine Flower on Spandex Sandal.
As I can only afford a 50 EUR dent in my Louis Vuitton Limited Edition Cherry Blossom Wallet, I head to another bitches-on-a-budget-paradise: the Jan Evertsenstraat (my favorite when it comes to redeeming lottery wins for plants anyway ;-).
And yeah: apparently this is not only the place to stock up for your balcony, but your shoe closet as well. I find a great pair which satisfies my floral hunger, and the best thing: I won't have to cut them, water them or see them withered after a couple of days.
So guys, listen up: next time you think about pleasing your lady with a huge bouquet (isn't it about time???), consider the options, and head to a shoe dealer instead: we also love our gifts in a box instead of cellophane.
Regardless of season.
Just saying.
xxx
P.S.: Today's shoes are La Strada