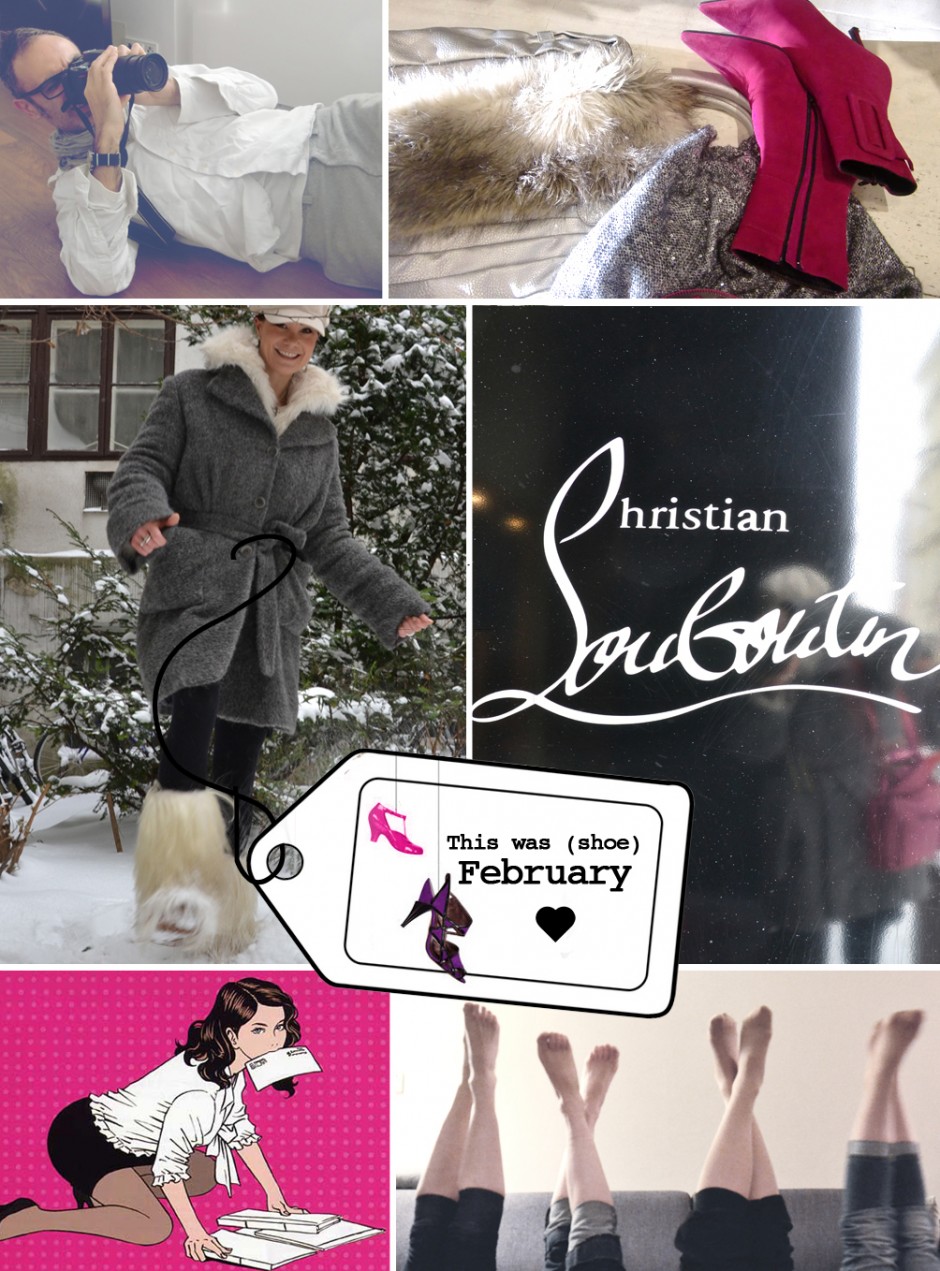 First of all I have to drop a thank you.
To those of you who READ what happens in my everyday life running on heels. (Thank you "picture peakers" too :-)). Your feedback is my everyday inspiration, and to hear that some of you gals/guys do read (link shoemanic) befor bed time or over coffee in the morning on a regular base is the biggest compliment.
A big THANK YOU to the lovely people I met during "shoe babble" and shootings also: without your guys help my daily post's and pictures would not have been possible.
This month has passed by so quickly, that I hardly remember all the stuff going on. My trip to Vienna stuck on an airplane for hours.
My lovely friend Sandra feeling better (thank you all for your sympathy)
"Best Ex" introducing me to self-timer on my camera (very handy


Getting so used to hopping out of bed to jump in a great outfit for a picture shoot and then sport boots to work because the weather is so bad.
(Hello Amsterdam! :-))
Sneaking in changing rooms trying to make love to Louboutins (and end up buying  the book only) and finally putting my favorite shoe shop Paul Warmer on speed dial.
I've loved every minute of it.
Plus I think boyfriend considers a new career as a photographer (thanks my love: you shoe!!!).
The best thing so far?
I shave more often.
The worst thing?
Only the legs.
xxx
P.S.: Todays shoes are taking a time out due to "on the scene" pictures
P.P.S.: I still need an editor.