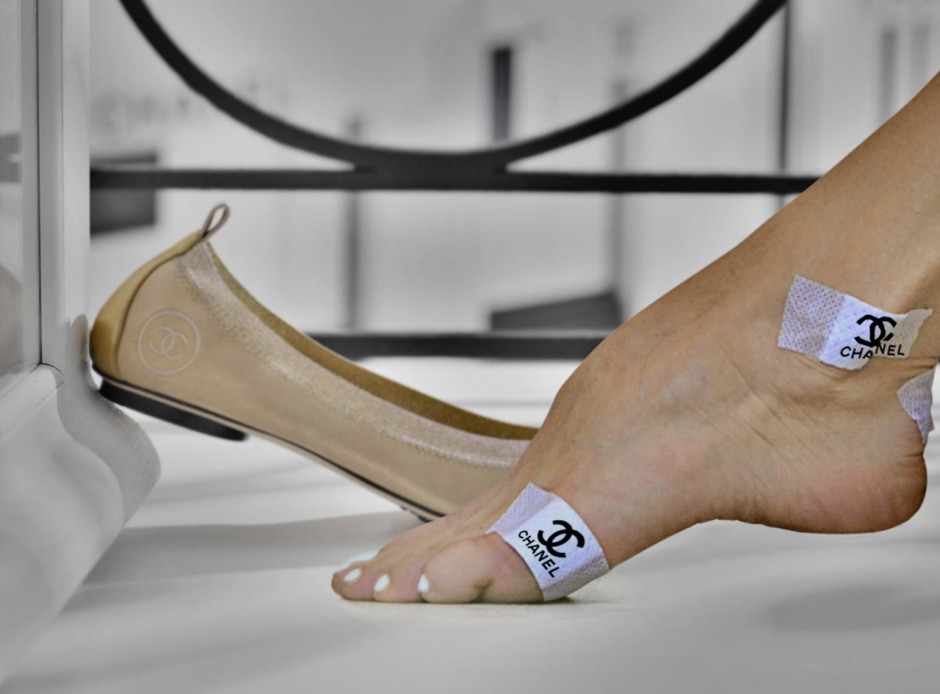 Papa Lagerfeld is a genius at designing those little must-have accessories every season. In contrast to that bag we have wanted ever since we were first able to write "Chanel" properly but could never afford, these accessories are still pricey (ouch) but within reach. And so worth it to have at least one Chanel piece in your seasonal wardrobe.
Now I'm not talking nail polish. I'm talking about the cute contemporary tattoos he showed in 2010, or the two-toned tights in 2008 (I was dying to find them on eBay… although in the end second hand tights seemed a little odd to me to buy, even if they are Chanel…).
So you see I am a fan of all his details but am missing one thing in the whole pool of Karl's gorgeous ideas: Band-aids! Year after year, we happily slip into our wedges and open toes without "tights"-protection and end up with the worst blisters ever (well, at least since last season). And every beginning of summer we end up covered from ankle to toe with either Hello Kitty, or ugly old fashioned nude band-aids, none of which really improve a look.
Wouldn't it be great to have a little Chanel as a consolation for hurting our feet trying to look all heel-alicious?
Dear Karl! Please! Help us!
That, or just send over your entire ballerina collection.
The usual address.
xxxToday's shoes are Chanel