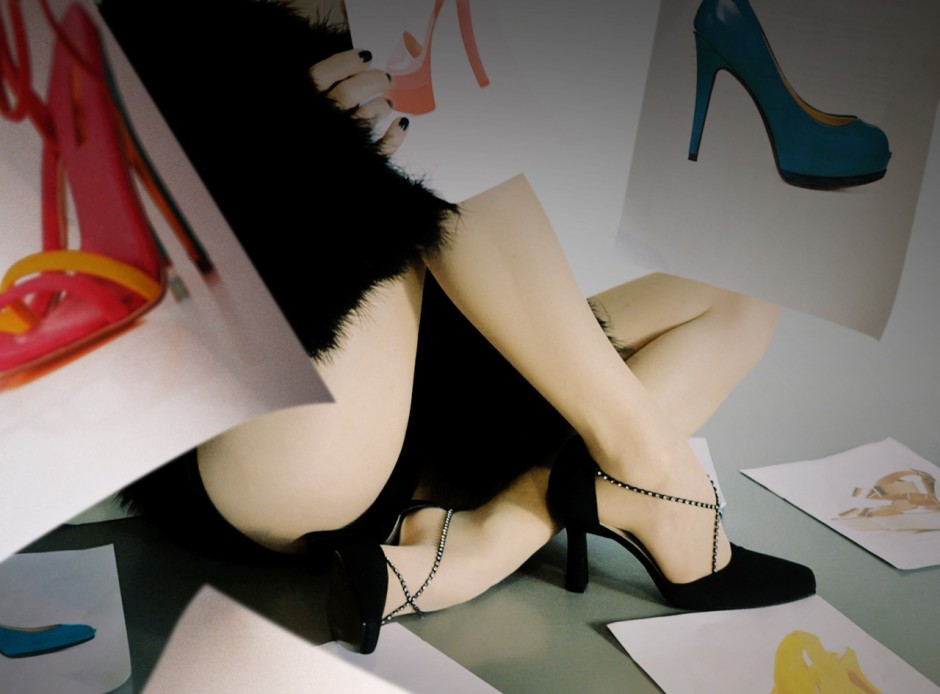 Buh.
What a grey day…
The weather is dull and that last glass of wine yesterday was the usual one too many… So today is definitely one of those days when you do not want to leave the house.
Or even get out of bed for that matter.
Best to just hang around in your PJ's, waiting until the big gray "Kater" (aka hangover) decides to finally move it's lazy bump and leave.
Even watching a movie seems too much (also, favorite cheer-up actress Audrey Hepburn mainly features in black and white movies, which wouldn't really enrich the color palette of the day), so I see only one option:
Head straight to any .com site the internet has ever invented to make you buy SHOES.
Not wanting to frustrate myself (DON'T go to Louboutin.com on a day like this), today it's Topshop.com, Zara.com and Zappos.com.
And hurray! Marvellous heels, wedges, and plateaus are waiting to perk up my wardrobe and my mood (by the way: my-wardrobe.com is another favorite for days like today).
Tonight I will be celebrating with "best-editor-I-could-ever-wish-for" that we have almost made it to a third of our shoe year.
And maybe the odd new shoe purchase as well…
I wish you all a very Haveahappysaturday.com!
xxx
Today's shoes are Stuart Weitzmann