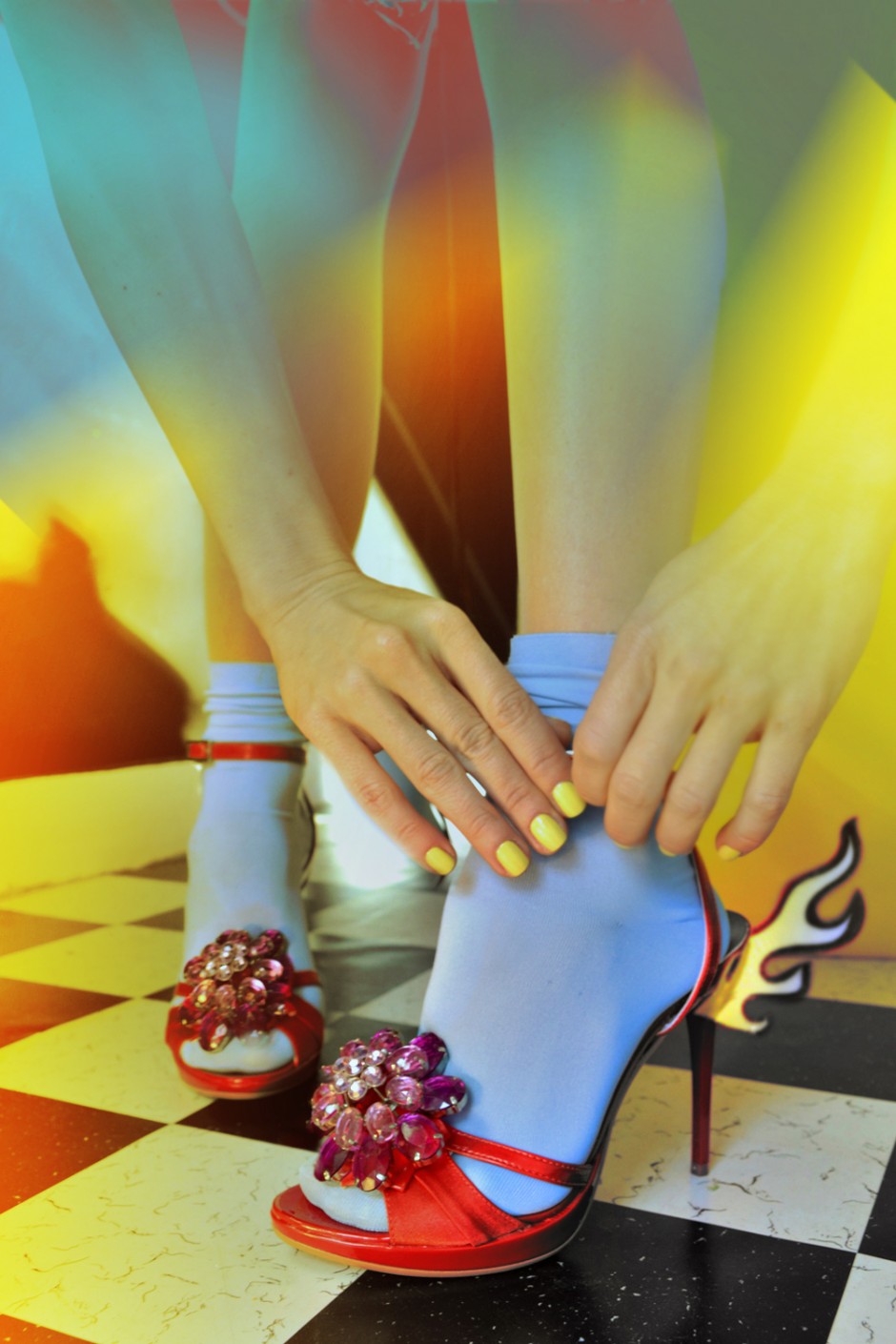 There are a few things in the world that make (no doubt) every gal happy:
Good sex, yummy food, fun with friends, an honest compliment, a "Sale" sign,
and of course: PRADA.
So none other than the genius Miuccia will be my inspiration for today.
She may have designed the most discussed and controversial heel of this season: the Jewel-Toe Flame Sandal, which is exactly why it MUST be in my collection.
Or, well……… at least in my trend-collection on this very blog, since 1.100 EUR is not really something you will quickly spend during a lunch break.
And today a lunch break is all the time I have to score an ultra girly, ultra playful and ultra "budget bitch" stiletto that will make me look ultra Prada.
Arriving at the Albert Cuyp market (ultra chic indeed…), I head straight into (ultra embarrassing): an Indian shop full of blingbling and razzledazzle.
Once inside, I almost have a heart attack when I see the prices of the shoes (so ridiculously cheap that I must say "a bitch never tells" or I will simply die of shame).
But seriously, I am super excited and buy (Italian leather) stilettos and two of the blingbling brooches (after all, it is Jewel-Toe Sandal, right?)
As for the flames though…. hmmmmmm, they will have to go after the shooting…
sorry Miuccia!
xxx
P.S.: Today's shoes are Ti Amo.
That's at least as ultra Italian as Prada