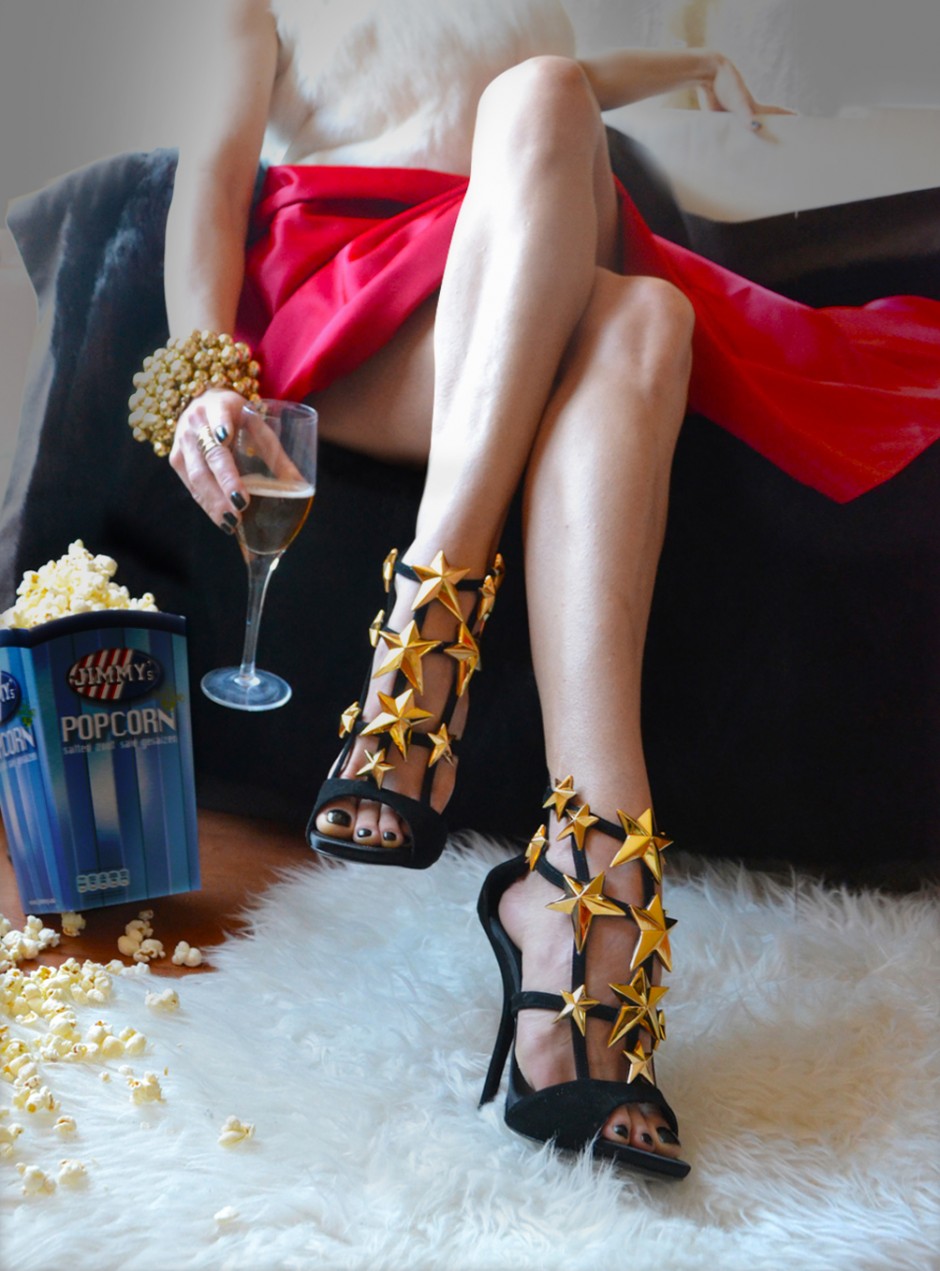 I love January for two reasons: It's SALE everywhere and Hollywood's Award Season officially opens:
the perfect excuse to never leave the house (except to score some cuties on SALE) 
and binge your way through all the nominated films.
Spent all night yesterday watching the globes with my buds "ZA" and "NOTTI", 
had way too much popcorn and champagne and (of course) overslept mercilessly this morning,
but YESSS! - it was all worth it. Nothing better than dressing up at home for the occasion, treating yourself with a "glamicure", having a blast judging Stars and Starlets, red carpet outfits, hair-do's, and acceptance speeches from afar.
Sleep deprivation? So not Globes at all! 

No doubt though that (besides all the gossip: I so do not wanna have what Jacqueline Bisset was having, but definitely the Louboutin's Emma Thompson dropped at her speech...) the true winners of yesterday night were my fabulous, FABULOUS shoes. *Voice dramatically sobbing*: 
"And I wanna thank Paul Warmer for their generosity, Guiseppe for always making my feet look pretty, and my patient boyfriend who snored through the night and couldn't care less about the glitz and glam of a heelalista's-world.
L.o.v.e. y.o.u. a.l.l.!!!!!!"
Today's shoes are Guiseppe Zanotti.
Available (and on Sale) at Paul Warmer now.