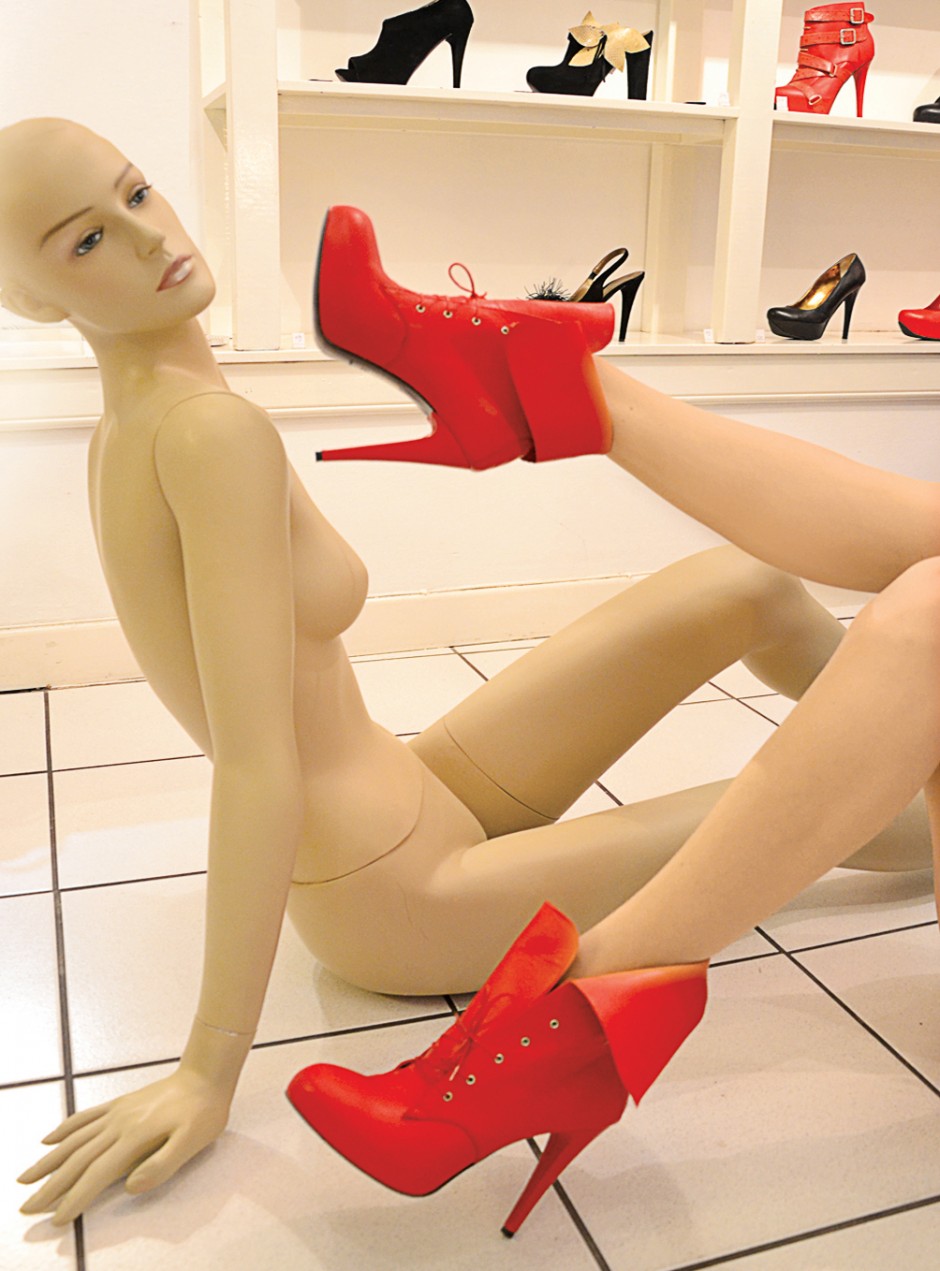 Amsterdam is full of little shopping gems. Tucked away from the mainstream shopping paths (where you know what to find and expect), they pop up in side streets or hidden basements and you are just lucky to find them. My friend Amber runs such a place. With the heritage of a mother "Yosha" (her place is named after her) who styled the Beatles (yes, THE Beatles!!!!) and being a talented designer herself: it's always a pleasure to pop by and feed my inner fashion nerd (always hungry!), exploring new and unexpected things that are nowhere else to be found.
Of course am here for a reason (no, no, won't get distracted by the beautiful glittery clothes, the sparkling jewellery, the exciting accessories): heels. With shoe designer Flavia Stoian, Amber has just expanded her range of "whatever makes a gal happy" with the thing which makes ME most happy. And how lovely all those booties and heels are! Slouchy, thin Italian leather, comfortable fit, and heels that will make Amsterdam's cobblestones blush in shame for not providing a more comfortable walk.
Am so in love with everything (above all the inspiring girl-chat with Amber and designer Kim Siderius), but as time is running short only one thing for sure: I have to come back. There are just too many beautiful things waiting.
xxx
Today's shoes are Mumu's
Like them? Get them!