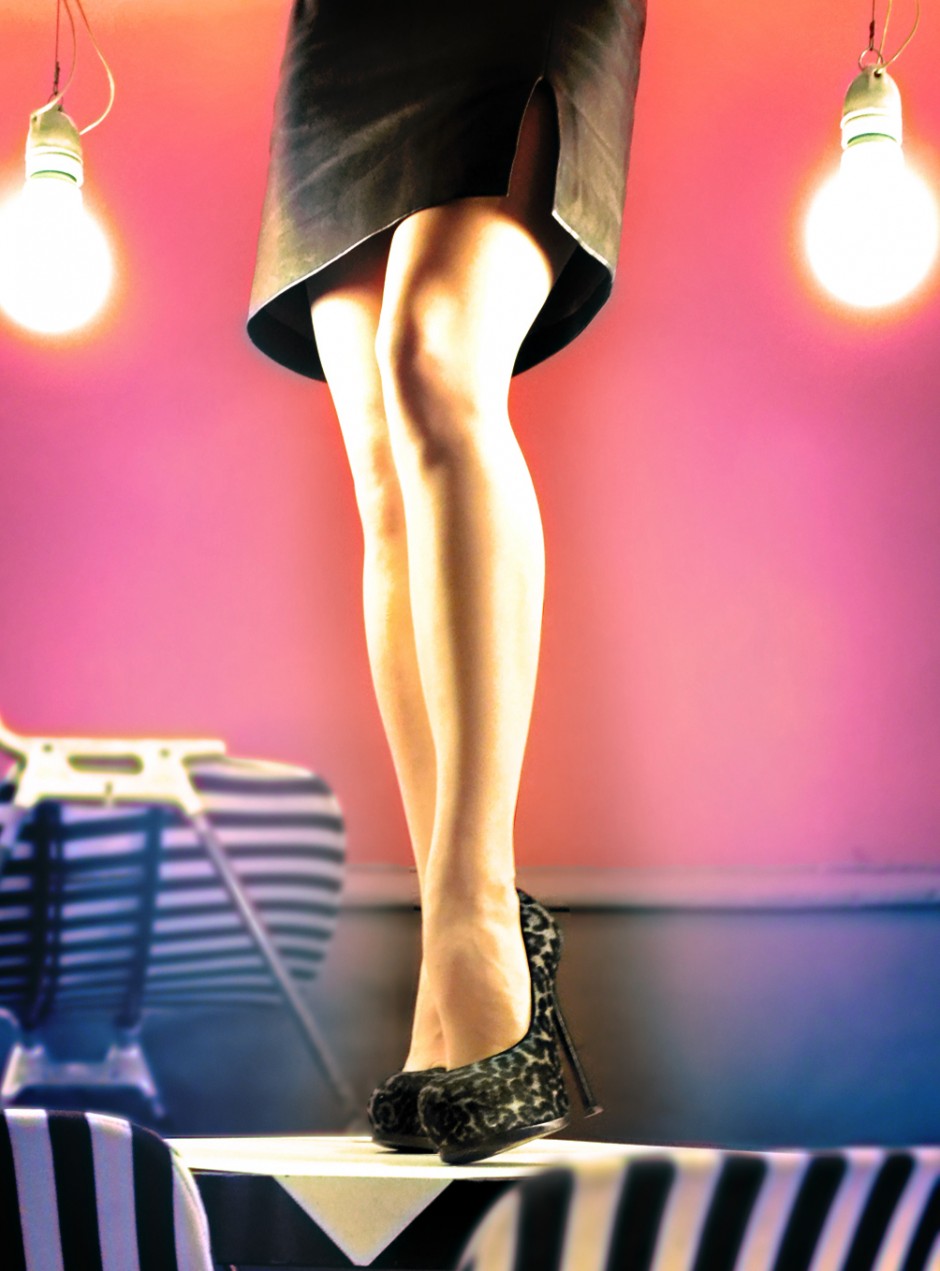 Yesterday's ADCN Gala (the most prestigious Dutch advertising event, celebrating the year's best work) was everything I love. A beautiful venue, red carpet, inspiring people and fantastic music… and surprises!
Like discovering that a lot of the gorgeously dressed and utterly pretty women I speak to are reading my blog… Needless to say, a non-stop chatter about passion for heels and styling is the result: I so love it!
Armed with 12 inch heels, pen and camera, I ask two security guards where I can find a more private place to think about what to write about this very evening.
Turns out that both are fluent in "heel" and "photography". They immediately guide me to the backstage area and I find myself in the bustle of artists, musicians and staff.
Backstage Concertgebouw: this is new, and obviously where the real party is at!
Not only do I get an exclusive photo session, dancing backstage on the tables of the "members only" cafeteria, but for the rest of the evening I am escorted by my two private body guards who keep saying: you don't need a badge, you have us now.
Unreal!
Waking up this morning, still wearing the outfit I left the party in (minus the shoes, those were tucked safely in their boxes before I fell into bed), I look down at the T-shirt I swapped with a friend (silk blouse turned out to be the wrong choice for a dance floor too steamy to take pictures) and discover the label.
I read "No shit".
How appropriate.
xxx
Today's shoes are YSL
Today's photo was taken by one of my lovely guards: Coen