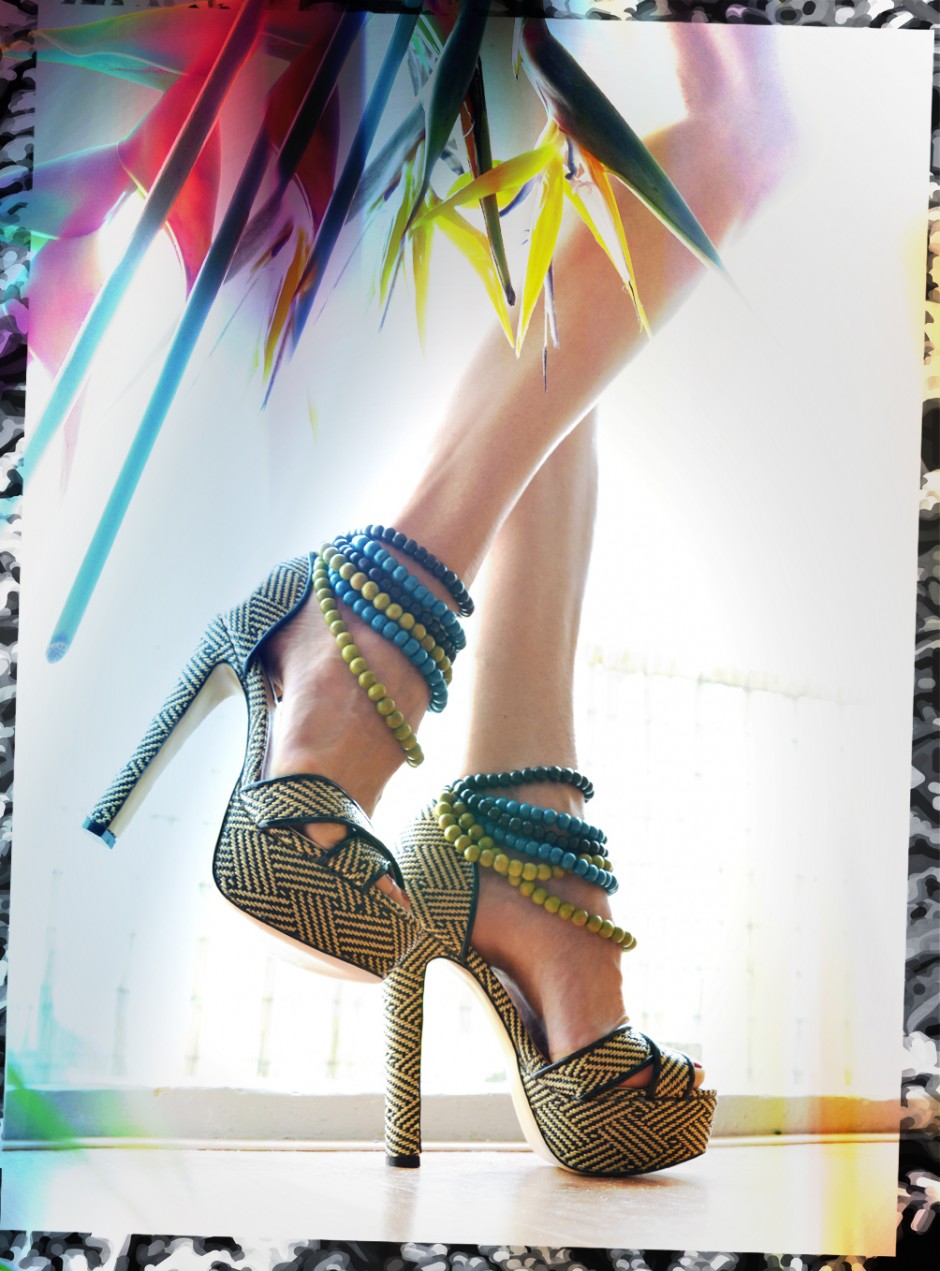 The "add to shopping bag" button on net-a-porter is something that can only be described as the fashion (or shoe) "G-spot" for ladies. If you click it: instant happiness.
Having browsed the site all morning for inspiration I instantly fall in love with Burberry's beaded leather sandal and am more than tempted to just add it to my shopping bag..
But hold on! Easy now, easy… Today I am the out-of-the- (net-a-porter) box thinker, the bold investor, the bargain hunter.
The tribal trend will be my motto, this 650 EUR pairs of heels will serve as my example, and I WILL find something similarly striking on a budget.
Totally determined - I head for the most popular place in Amsterdam that I can think of for grabbing a pair of couture rip-offs: the Kalverstraat.
Pushing my way through herds of sweaty tourists and peroxide blonde ladies (with very long and very French manicured nails), I am just about to give up, head straight home and just buy those (f***) Burberry heels at the original price, when I spot my (shoe-bitch on a budget) rescue: Steve Madden.
Oh THAT heel will do! After scratching a promotion lot (hell yeah, I am taking this seriously!) I get a 20% discount and score 3 beaded necklaces two doors further, spending the rest of the day fiddling them accurately on my new friends.
Tribal day made, shoe G-spot totally satisfied.
xxx
P.S. Today's shoes are Steve Madden